RECAP: '90 Day Fiance' Leida's Parents Are Disgusted By Eric's Poor Pigsty!
Our 90 Day Fiance couples hit some bumps on last night's episode, as the ninety days tick down.   
Jonathan Rivera and Fernanda Flores
The episode picks up in a bar parking lot, where Fernanda is in mid-tantrum after witnessing Jonathan panting on another woman. Jonathan pleads his case, adding that he's tired of these after-hours meltdowns. Jonathan is racking up tawdry offenses, but he reminds Fernanda that she can't react by bitch slapping women in clubs.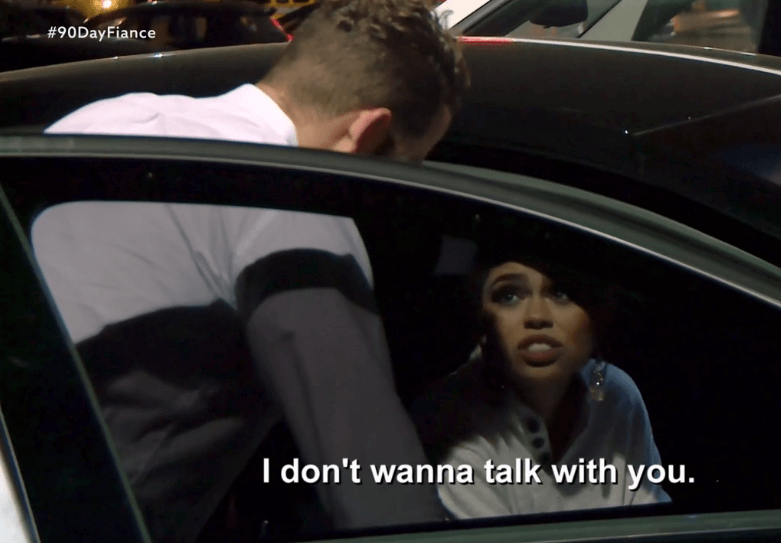 Fernanda is worried that she's being played for a fool by a cheating underwear sneak. Jonathan later notes that Fernanda is explosive — and it's becoming clear that they both like it that way. She eventually forgives Jonathan, and TLC offers a silly filler gym scene as a backdrop to an exchange about a visit to his family in Chicago. Jonathan has ignored his clan in his pursuit of foreign teen love, so the couple is starting out in a hole.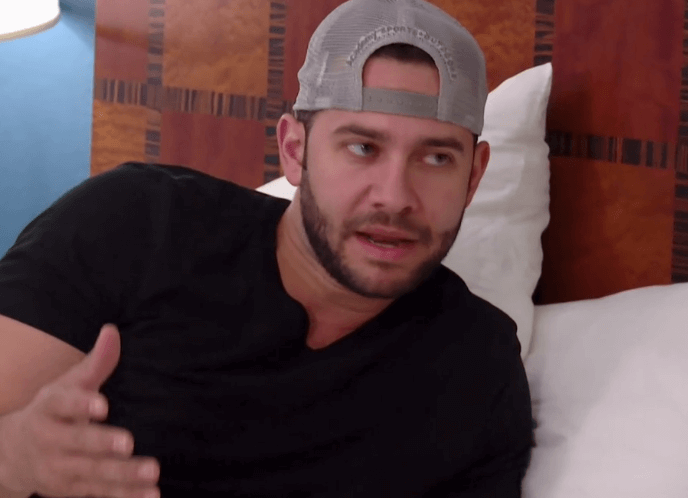 Steven Frend and Olga Koshimbetova
Olga undergoes a gory c-section in a Russian hospital, and TLC cameras capture the bloody spectacle. Their son is born rosy and healthy, and the couple names hm Richie, after Steven's deceased father. The new parents are overwhelmed with joy, and the moment is emotionally intense. The euphoria soon crashes, because it takes about a hot second for Steven to become enraged over Russian regulations, and impatient with Olga's hospitalized recovery. Olga nudges Steven to stay clean around the baby, as they prep for discharge. The reminder flips a switch, triggering Steven to make sharp demands of a woman who can barely walk. Red abuse flags are a-waving, and it becomes clear that Steven has an alarmingly short fuse. This pair's future suddenly becomes an even scarier place.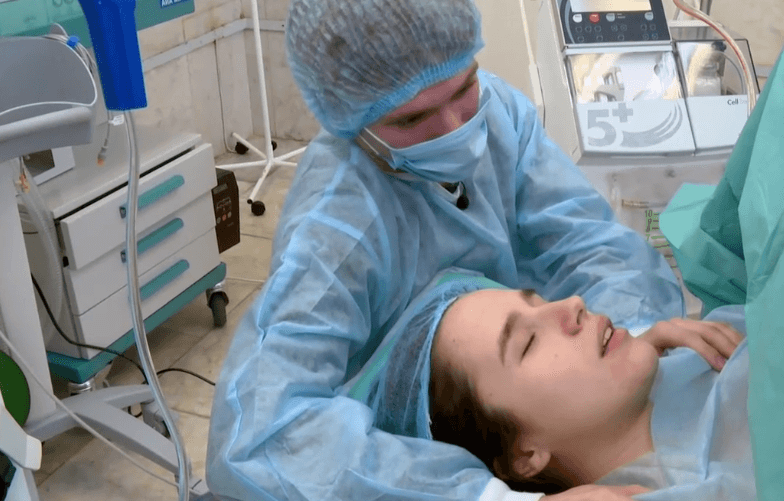 Colt Johnson and Larissa Christina Dos Santos Lima
Larissa is burning in desert hell, so the couple decides that a vehicle with AC is in order. Colt notes that Larissa is clueless about money, while preparing her for a budget purchase. Larissa ignores him, and asks the salesman to show her cool and fancy. The salesman glides out in a black SUV, a $23k econo-lux ride that matches Larissa's hair perfectly. Colt shoots it down and moves on to an unsexy vehicle, so Larissa offers to swap a wedding for the SUV.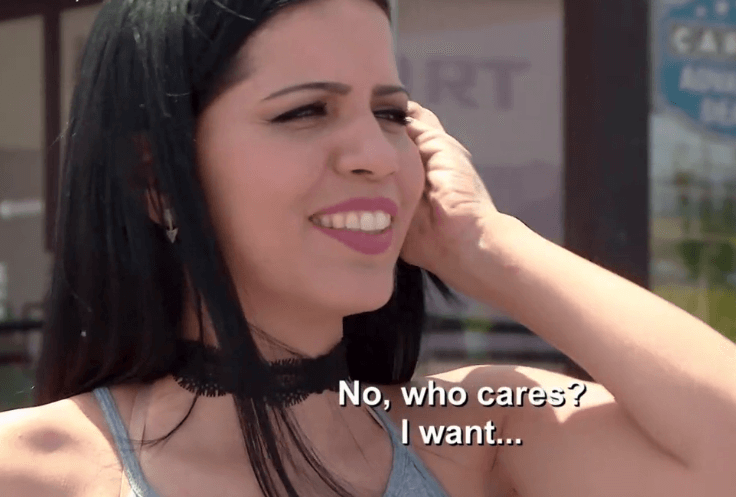 They buy neither auto, but TLC is satisfied. Colt later chats with Mama Deb about his future with Larissa, and it's decided that the interloper's name might be allowed on the joint account. Colt is ready to pop the question, so Deb wonders if they'll continue to live together, or if the newlyweds will boot her out. Colt later takes Larissa on a sky high date, ignoring the fact that she's terrified of heights. They take in the view, which Larissa describes as "high." His true love is nauseous, but Colt is proud as he strolls his queasy lover around the space. Colt finally drops to his knee and proposes. Larissa is thrilled with the ring, and hopes that the engagement knocks Deb out of the #1 spot. The couple wakes Deb up to share the big news, and she does her best to put on a happy face.
Ashley Martson and Conroy "Jay" Smith
We catch up with Ashley and Jay at a market, where Jay is dazzled by the selection — but not the people. Jay feels awkward as the only black man in the place, and their interracial romance is credited for the attention draw. The camera crew is given no props for inviting the looks, as the couple sits down to discuss racism, bad cops, and the local cultural vibe. Jay is worried about existing as a black man in a white world, and Ashley offers no encouragement.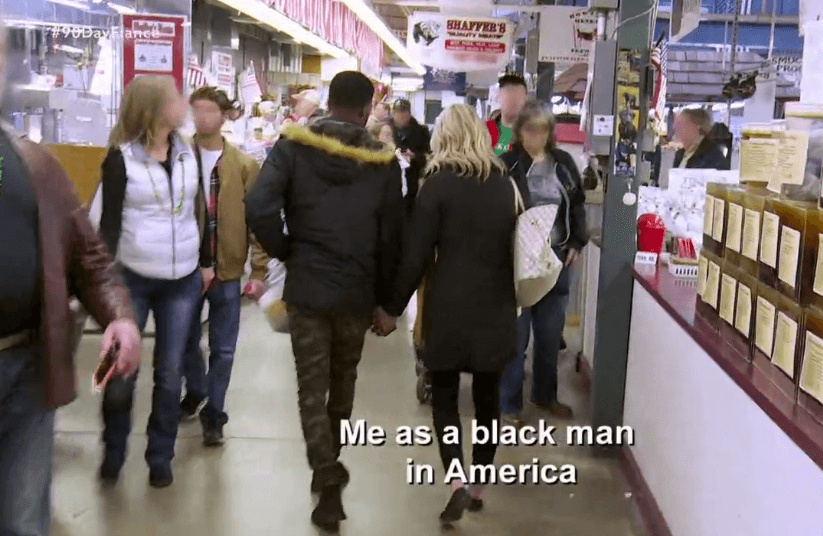 He later shoots the breeze with other black men in a local barber shop, his story inviting nervous side-eyes and lots of advice. A few of the guys tell him to run for the hills, and Jay admits that he would put off marriage if he could hang out in the U.S. as a single guy. Jay blurts out that a two year marriage would be fine by him, nervously reacting to the rapid fire opinions.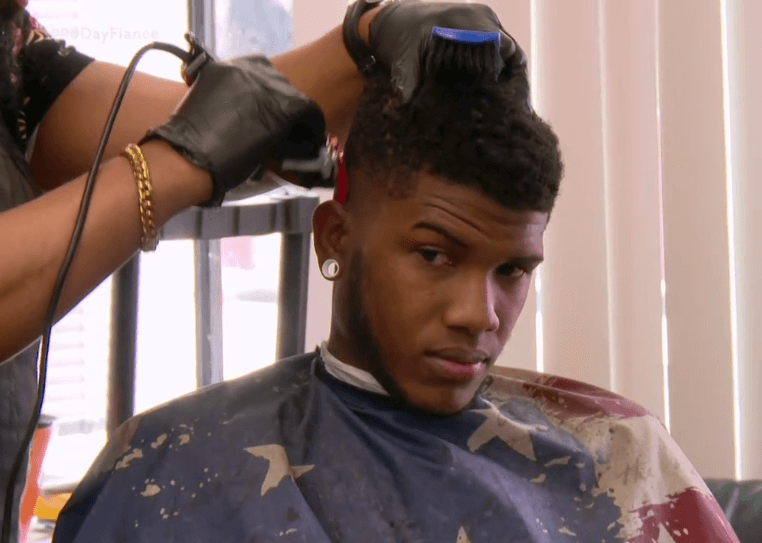 Kalani Faagata and Asuelu Pulaa
Kalani and Asuelu are heading to Utah to score free housing, and Kalani is nervous about leaving California and her sister behind. Asuelu is ignorant about American norms, including the necessity of keeping infants in carseats while in moving vehicles. Baby Oliver begins to cry, and Asuelu makes the mistake of removing him while the car is zipping along at 80 mph. Kalani sees red, blows a gasket, and scolds Asuelu like a naughty child. Asuelu is taken aback, but pulls off a spot-on impression of his triggered fiance in a confessional spot. Kalani finally apologizes, but Asuelu freezes over, claiming his right to remain silent.

They make it to Utah, but Asuelu has yet to crack a grin. They arrive at the family home, a house that they will share with Kalani's brother, Nick, and their vacationing parents. Nick welcomes his future brother-in-law with a housewarming condom, but Asuelu isn't keen on being labeled a man-slut. Kalani corrects the word "slut" to "smart," but Asuelu reminds her that he wants four children — so no birth control is  necessary.
Eric Rosenbrook and Leida Margaretha
Leida is shacked up with her parents, because Eric's home base is a pig sty, and his bed puny. She braces her family for the dump reveal, after they insist on seeing Eric's apartment. She gives them the bachelor dorm tour, and her father is rendered speechless. Eric's daughter is still occupying the room reserved for Leida's son — an unacceptable strike two. Leida's sis advises her to get real and her parents are dumbstruck. They decide to confront Eric about his dismal dwelling, and Leida's sister kicks off the protest.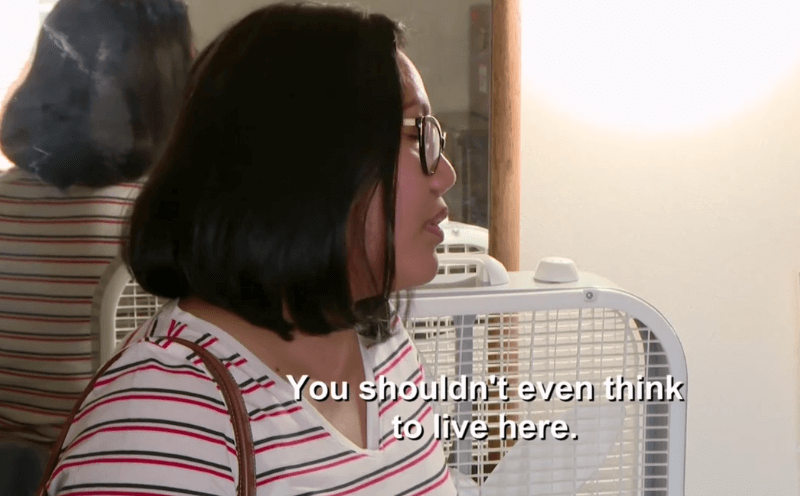 Eric explains that his daughter won't beat it, but also believes that Leida's family is overreactive and superficial. Leida's father kindly offers to take care of a couple months rent, an offer Eric refuses. Leida announces that she plans to stick by Eric, and will nobly give up Indonesian luxury.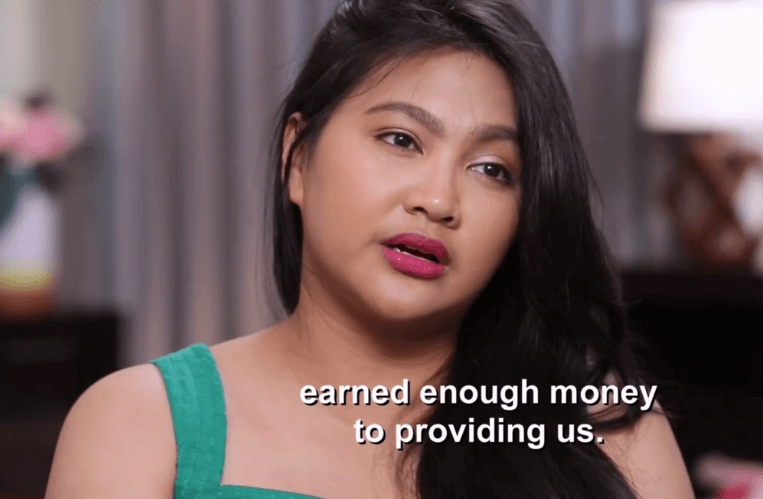 Jealous tensions rise on next week's 90 Day Fiance — don't miss it!
"Like" us on Facebook  "Follow" us on Twitter and on Instagram 
Becca is a Senior Editor for All About The Tea. She's a coastal girl who loves the outdoors, and writing about the sneaky and silly side of reality TV. Her bio is short, but her snark is endless. She loves writing for the sharpest posters in the world.