90 Day Fiance
Kalani Faagata Flies Into A Rage & Screams Obscenities At Asuelu Over their Baby!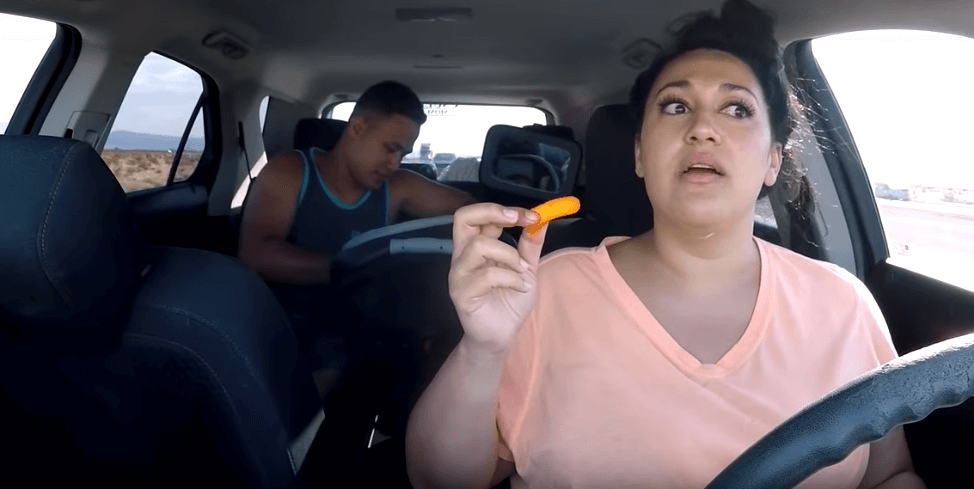 Kalani Faagata blows a gasket on tonight's episode of 90 Day Fiance, after fiance, Asuelu Pulaa, removes their baby son from his carseat while driving down a highway. Baby Oliver is in distress, and Asuelu cluelessly removes the infant to comfort him, during an 80 mph highway drive. Kalani loudly scolds Asuelu — and YouTube viewers spanked Kalani for her knee-jerk reaction.
Check out TLC's released preview clip of tonight's episode.
Fans sounded off — blasting Kalani's maternal rage.
"It's not his fault he doesn't understand "car technology. This guy never even saw PACKAGED GROUND BEEF BEFORE…"
"Don't know how she expected him to assume & already know this stuff without telling him beforehand. Also, if she's "so" concerned with safety, than why is she speeding doing 80 MPH and eating Cheetos while driving?!?"
"Her cheeto fingers and his impression of her best part of this video.."
"How does she expect him to know any of this? Yes, he should not have done that, but screaming and shouting will just make the baby cry more in the end. Time to take some parenting classes together!"
"She's was so rude and disrespectful. He didn't know."
"…and you can't be pulling on the side of the road for a crying baby,,leave him/her on car seat!! babies cry totally normal,,,the guy didn't know and her yelling like a Loca!! wont help ether."
"Soooooo unnecessary!!!!! I dont think im gonna like her this season.  VERY ABUSIVE!!!!! Im sick of her, her sister and her damn father ALREADY!"
"Wow, she said she'd have probably "decked" him if they weren't in the car. Imagine what people's reactions would be if Asuelu had said that about her. She's an abusive (psychologically, emotionally and now, physically) person. Disgusting human being. Not surprised, considering what the rest of her family members are like. I feel so sorry for the poor guy."
"She starts freaking out why the baby's crying? While the baby is in the car seat. This man is doing what he thinks he knows best. He grew up way different than her in America. I always feel sorry for this man with MOMMA SASQUATCH AND HER FAMILY READY TO POUNCE ON HIM."
"Poor guy. He didn't know what to do. Kalani  shouldn't have yelled at him but she is under so much stress. They need to chill and give Ansuelo  time to adjust , he's in a whole new world."
What do you think of Kalani Faagata's mother bear meltdown? Sound off in the comments, and watch 90 Day Fiance, tonight at 8 pm, ET, on TLC.
"Like" us on Facebook  "Follow" us on Twitter and on Instagram