Exclusive
EXCLUSIVE: Siggy Flicker Denies Hair Salon Run-in With Margaret Josephs & BLASTS the 'RHONJ' Star!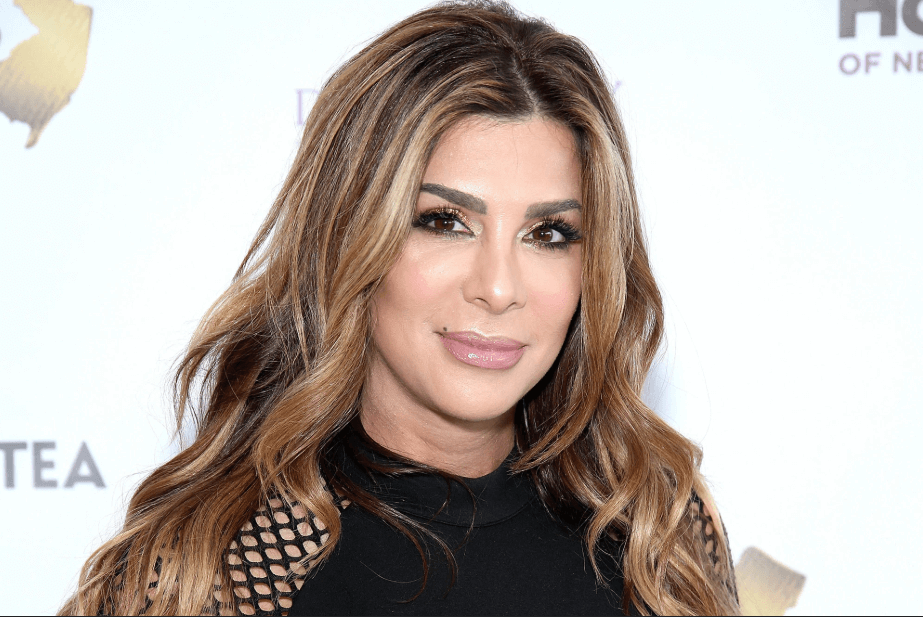 Margaret Josephs and Real Housewives of New Jersey alum Siggy Flicker rekindled their feud this week!
Margaret  fired the first shot when she used her RHONJ season 9 tagline to slam Siggy Flicker — revealing that she's not over her former costar.
"I can make you laugh, or make you cry. Your choice!" Margaret says in the clip — referring to Siggy as "Soggy, with all the crying" last season."
As fans know, taglines set the tone for what's to come and gives insight into how the stars of the show are doing. Margaret's swipe at Siggy tells observers that the Macbeth Collection owner, can't let sleeping dogs lie.
Margaret then did an interview with Reality Blurb this week and described a local run-in with Siggy.
"I ran into her at my hair salon and she was appalled when I walked in. She was like, 'Oh!'" Margaret told the outlet of her recent awkward encounter with Siggy. "She's not over it!"
AllabouttheTEA.com reached out to Siggy Flicker directly for clarification on Margaret Josephs' claims of a confrontation.
"I NEVER had a run-in with Margaret Josephs. It just never happened. The incident is 100% fabricated by Margaret." Siggy Flicker told AllabouttheTEA.com.
Siggy provided an update on life away from the reality TV spotlight.
"I'm currently in the process of writing a children's book on bullying. I'm doing speaking engagements all over the place. Make sure you check me out on the Steve Harvey show, where I give relationship advise regularly."
The two ladies went back and forth in season 8 — and their bitter battle boiled over to social media and fans rallied to Siggy's defense; after Margaret and her fans bullied the relationship expert non-stop.
Margaret took another swipe at Siggy during a November 14th Watch What Happens Live appearance, "The girl hates my guts!" Margaret said, adding "she'd  burn my house down if she could probably." Press play to watch below.

As the old saying goes — don't poke the bear! Well Margaret has been using Siggy's name for relevance before the Real Housewives of New Jersey season 9 started and Siggy has had enough! The 'Write Your Own Fairy Tale' author clapped back on social media.
i respond to those who start with me. I am not one to lie down and take it.. Got the wrong girl! Enough is Enough. STAYING SILENT is my gig!!!

— Siggy Flicker (@siggyflicker) November 16, 2018
The shade session was on and popping and Siggy unleashed a series of tweets against Marge in rapid succession.
LAST TIME I SAW A MOUTH LIKE THAT IT HAD A HOOK IN IT!!! JOSHUA WAS FISHING IN COSTA RICA & CAUGHT A HUG BASS FISH!!! THEY EVEN SERVED TO US IN THE RESTAURANT!!!! #GOODTIMES pic.twitter.com/fuLWEc2WvN

— Siggy Flicker (@siggyflicker) November 16, 2018
I say it like it is…..no filter!!! If you START it, I will not lay down like a dog, but I stand up & defend myself & will definitely finish strong! Keep bringing up my awesome name & TRYING to ride on RL coat -tails because this is so much fun! #soggyflicker #iloveit pic.twitter.com/3OOgk8mZQG

— Siggy Flicker (@siggyflicker) November 15, 2018
anytime you stand up for yourself, then they try to make you the bad one, the crazy one, the unhinged on & I love it because when they call me that I know for a fact that they don't like the taste of their own medicine. They want everyone to lie down like dogs and not stand up!!

— Siggy Flicker (@siggyflicker) November 16, 2018
— Siggy Flicker (@siggyflicker) November 16, 2018
Siggy Flicker walked away from The Real Housewives of New Jersey, at the end of season 8 — after enduring catfights and bullying. She detailed her experience in a blistering resignation letter.
Can Margaret Josephs do an interview without mentioning Siggy Flicker's name? Sound off on the ladies revived war in the comments below!
"Like" us on Facebook  "Follow" us on Twitter and on Instagram