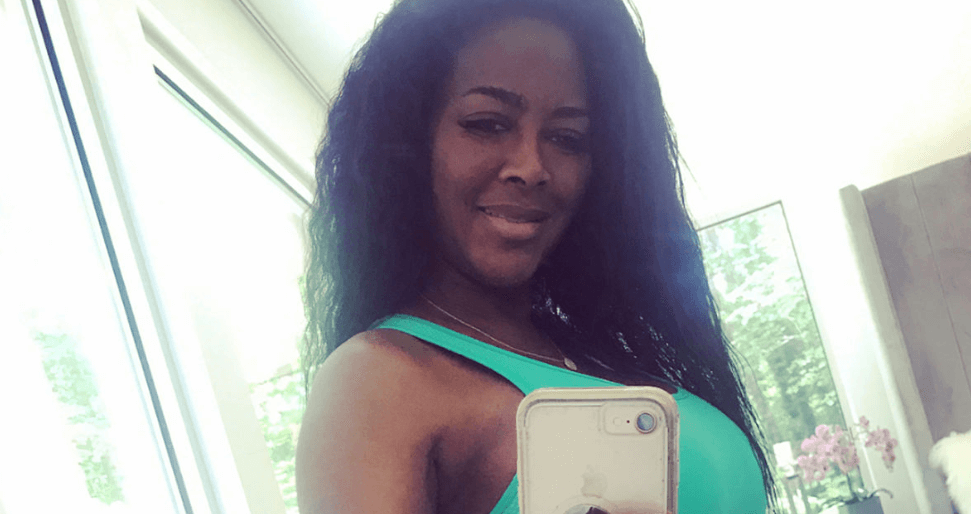 Kenya Moore is growing increasingly hostile as the clock ticks down to her reported delivery date.
On Sunday, the former Real Housewives of Atlanta star took to Instagram Stories to reveal that her baby shower "is less than a week away," and she's expecting a present, even if they can't make it.
The former Real Housewives of Atlanta star also berated her invited guests for being tardy with their replies to her baby shower invitation.
"RSVP literally means RESPOND PLEASE in French so if you get an invitation respond with a yes or no if you will be attending," Moore, 47, added in a second post.
She continued her rant, "#Etiquette101 if you cannot attend a monumental life changing event in a friend's life, it's nice to send a gift anyway. (Weddings, graduations, baby showers) Or it's about class? It's NOT about a dollar amount it's to show you care the same way the person cared to invite you to share a moment in their life. Lastly, be blessed. #askkenya #justmyopinion #havesomeclass"
Kenya Moore's downward spiral began when she married Marc Daly in a top secret St. Lucia ceremony, in June 2017. Then she dropped a pregnancy bomb on the cast during the April 2018 RHOA reunion taping, but not all fans believe that her baby bump is the real deal.  
Kenya Moore Unfollows NeNe Leakes Over 'Doubts' of Her Pregnancy!
Bravo production made the decision to cut ties with Kenya, 47, after she shut them out of the early months of her marriage. Since then she's been scrambling to get back on the Bravo reality series despite shunning the cameras in season 10.
Share your thoughts on Kenya Moore's latest social media meltdown over her baby shower. Sound off in the comments!
"Like" us on Facebook  "Follow" us on Twitter and on Instagram