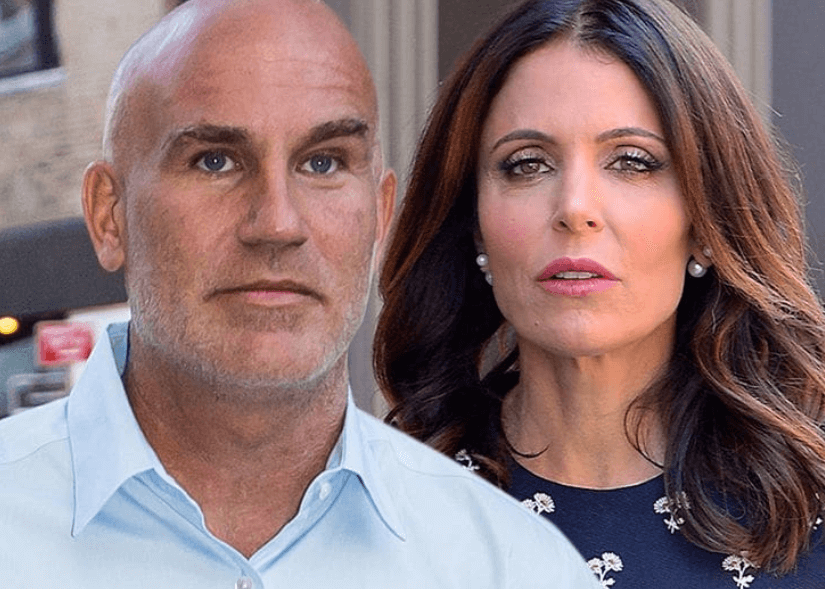 Twitters Drags Bethenny Frankel!
Bethenny Frankel lost her part-time beau, Dennis Shields, in August — and the Real Housewives of New York star continues to share snippets of her emotional recovery on social media.
Her latest reveal — a mistakenly sent text — has some fans crying foul. 
Bethenny, 47, maintained an on-again-off-again romance with Shields, who was legally married to the mother of his children, Jill Shields, at the time of his suspected overdose death.
The Skinnygirl mogul shared her latest emotional twitch with her 1.6 million followers on Twitter — and pointed to a supernatural factor being in the mix.
I just accidentally sent dennis a text. It was about him to my bff. That was odd.

— Bethenny Frankel (@Bethenny) October 6, 2018
Something else very weird happened. I was texting w one of his friends and it said "handwritten text" and read "hurry the fuck up" but neither of us wrote that nor do we even know how to hand write on a text. How bizarre?

— Bethenny Frankel (@Bethenny) October 6, 2018
Media outlets pounced on her social media musing — the Skinnygirl mogul not shy about keeping her emotional journey in the press. Bethenny received lots of follower support — but many fans bashed the reality star's attention grab.
Alrighty Tweeps I'm going to be the mean one and say it because I just can't with this anymore. Just stop it Bethenny. You weren't married, you were broken up. You NEVER talked about him prior to his passing. Stop it. He has children. Stop being so desperately thirsty. #RHONY pic.twitter.com/e8SG0dU5BJ

— boss_ton_girl (@boss_ton_girl) October 6, 2018
You are so right!! I was thinking the same thing. It's so distasteful and self serving.

— MamaB (@cornbreadlace) October 6, 2018
It really is too much. It's not mean, ever since he died I've said as an ex girlfriend she should've just mourned privately. He had a whole family for almost three decades & they asked for people to respect their privacy. She should do the same. Say one thing, R.I.P., & be done.

— Natasha (@rulaofmysoul1) October 6, 2018
Not mean at all! I feel so bad for his wife of 2 1/2 decades and their children. As if his untimely death isn't enough to process they need to see constant SM posts and tabloid articles put out by Bethenny.

— Sharon (@runningdreamz) October 6, 2018
Even if it did happen…ummm you tweet about it? Seems like it would be more sacred.

— Miss_Abby (@MissAbb37309863) October 6, 2018
What do you think of Bethenny Frankel's latest Twitter share? 
The Real Housewives of New York is on hiatus. 
"Like" us on Facebook  "Follow" us on Twitter and on Instagram