Married To Medicine
RECAP: Heavenly Kimes' Spiritual Journey Unearths Deep-Seated Childhood Pain On 'Married to Medicine'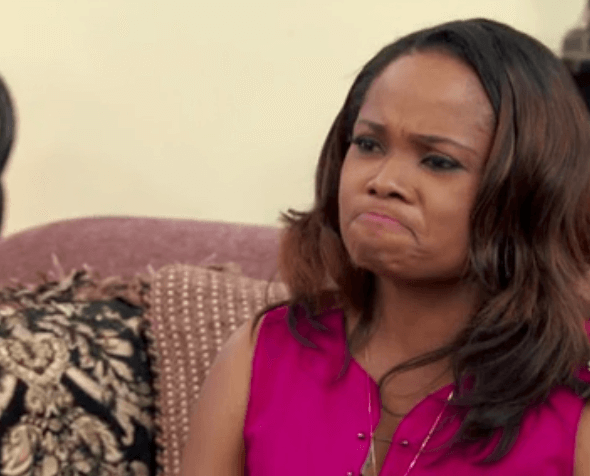 Married to Medicine Recap!
Sunday night's episode of Married to Medicine opens with Toya Bush-Harris and her husband, Eugene, touring the construction site of their dream home. Progress on the house is moving along quickly and Toya is ecstatic about her two-story closet and garden tub with a view. Eugene questions if Toya has told her friends about their new home. Toya says she told the people that matters — which does not include Contessa Metcalfe. She's not sure about the future of their friendship after their blowout last week. As for Quad Webb-Lunceford, Toya's not sure if Dr. Greg and Quad's marriage stands a chance, based on things Quad has been telling Toya. At Eugene's BBQ for the fellas — Dr. G opened up and he's been the one booking the counseling appointments, planning vacations but Quad does not want to participate. Toya and Eugene conclude that Dr. Greg and Quad are at polar opposites of the state of their marriage. They drop it and tour their future basement.
In Miami, Heavenly Kimes, Dr. Jackie Walters and Dr. Simone Whitmore's Miami spiritual journey for Heavenly continues. They're meeting for lunch and the topic at hand is the divided group dynamic— according to Jackie, the vibe is pretty "jacked up" right now. Last year, Jackie felt the group came together as a team when they supported her through Curtis' cheating scandal. But Quad is not allowing the ladies to hold her hand through her marriage crisis and it's hurting the group. The ladies venture out to explore Miami — little Havana is on the agenda — with Simone at the wheel and everyone is holding onto their edges! 
Back in Atlanta, Quad turns to old friends for comfort in her crumbling marriage. She meets with Mark and Abagail for some counseling. Quad tells them that things are worsening by the day, living in the same house as her husband. Mark and Abagail are from the marriage focus group that tried to help the couple last year. The interview Jackie Presley gave, outing details of her hotel romp with Dr. G,  is the topic at hand. Quad says she can't continue with the current state of her marriage. Abagail suggest some time apart. Spoiler alert: Quad takes Abagail's advice and moves out, taking Dr. G's sleep number with her!
Next, Mariah and Dr. Aydin Huq take their beautiful daughter Lauren out for dinner to explain the birds and the bees. She's a high schooler now and her parents want to make sure Lauren has her priorities in check — books over boys! Aydin wants Lauren to focus on her school work and career. In a talking head confessional, he comments that in his culture, parents don't really talk about those topics with their daughters, most marriages are arranged.
The proud papa doesn't want his baby girl to date until her second year in college. Mariah then brings up Aydin's previous girlfriend before he started dating her, and it turns out that his ex resembles Heavenly! O.M.G! 
We piggyback to Miami and Heavenly is planning a visit to her childhood home, which she never returned to since leaving for college. We learn that Heavenly's mother kept her very sheltered. As a child, she was overweight and had self-esteem issues. She was not allowed to play with the kids in her neighborhood, not permitted outside, and deprived of sunlight. Her sister on the other hand, was allowed outside, was the pretty one, who got all the boys. Both Jackie and Simone comment in talking head confessionals that Heavenly's childhood imprisonment explains her irrational behavior and inability to handle conflict. Heavenly tours the the humble abode she once called home and shares that her bedroom did not have a window, hence no Vitamin D. A rush of emotions are unearthed when Heavenly recounts the death of her father, which seems to have been repressed for years. He passed away in the house. The reflection sends the dentist running out of the house. She's comforted by Simone and Jackie in the car.
Despite Heavenly's isolation at home, she did attend school and managed to develop some form of socialization skills with her classmates. Later that evening, the three ladies meet up with a few of Heavenly's former high school pals. Heavenly's randoms pulled from her year book former friends seem happy to see her and just when I was feeling an ounce of sympathy for Heavenly, she makes a racist comment about one of the ladies. Check out the clip below. The women share photos, laughs and memories and even out that Heavenly got drunk off of "Mad Dog 2020" (cheap liquor commonly drank in the hoods of America). 
It's the morning of Contessa's double mastectomy and she's being accompanied by her husband, Scott. Her mom died of breast cancer and her father's newest prostate cancer diagnosis, along with 10 years of abnormal mammograms, has led her to this difficult decision. Dr. Jackie texts her words of support and while Contessa and Scott are nervous, they proceed with the dangerous surgery.
Next week on Married to Medicine — Simone and Cecil tackle consolidating houses and the discussion turns ugly!
"Like" us on Facebook  "Follow" us on Twitter and on Instagram