Celebrity News
Kim Kardashian Sparks Outrage With Barely-There Bikini Shot: 'Acting Like a Porn Star!'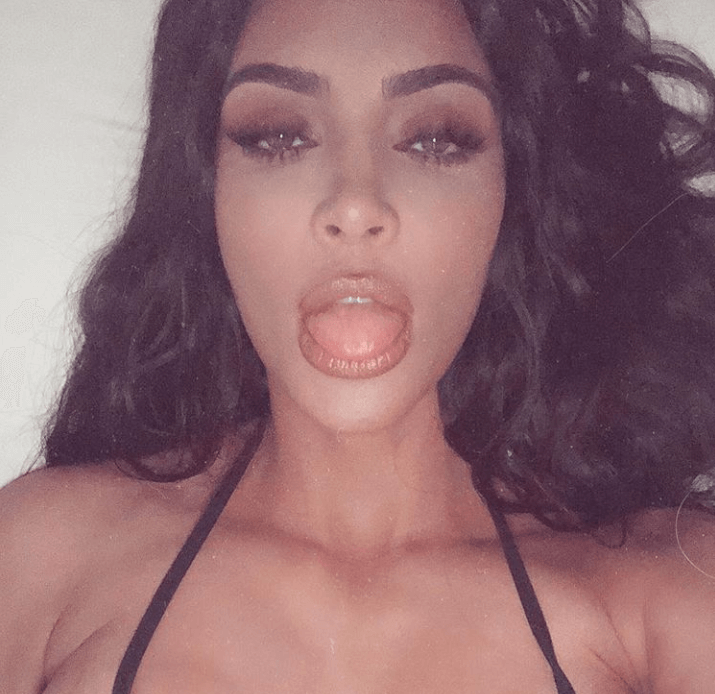 Kim Kardashian kicked off the weekend by baring it all!
On Friday, the 37-year-old mom shared an NSFW photo of herself clad in a teeny-tiny Chanel bikini on Instagram. "Chanel vintage, lets please be specific," the Keeping Up with the Kardashians star captioned her latest photo.
The "nipplekini" is from Chanel's spring 1996 collection and was worn by supermodels like Eva Herzigova and Stella Tennant on the runway.
Critics were swift to react to the post that racked up over a million likes in just a few hours. Read some responses below:
"Thirsty and so disrespectful to be taking more time to be with your husbands mental concerns. You are such a selfish disgusting wife."
"@kimkardashian please put some clothes on and make sure your husband is taking his meds. Thanks!!!"
"you've got kids i'd be so horrified if my mum posted this"
"Please stop it…what kind of impression do you think you are giving other young ladies….at least the few that actually look up to ya…damn…"
"Tacky and you old! Go help your Husband!"
"Desperate and so unnecessary at a time when your husband is loosing his mind..is this a distraction…I mean you pulled it off but why tho..@always your thoughts..team too much."
"Is this cause Kylie is killing it and taking your crown so you want the attention back on you? I usually like your style when your not acting desperate and insecure. Please act your age."
"Disgusting, this is not very role model like, you have 3 children. GROW UP, it's sad and vulgur."
"Acting like a pornstar… oh wait… HA"
Is Kim Kardashian's bikini over-exposure or deflection from Kayne West's latest unhinged behavior? Sound off in the comments!
"Like" us on Facebook  "Follow" us on Twitter and on Instagram