90 Day Fiance
RECAP: Angela Gets Nigerian Scammed On '90 Day Fiance: Before the 90 Days' Finale!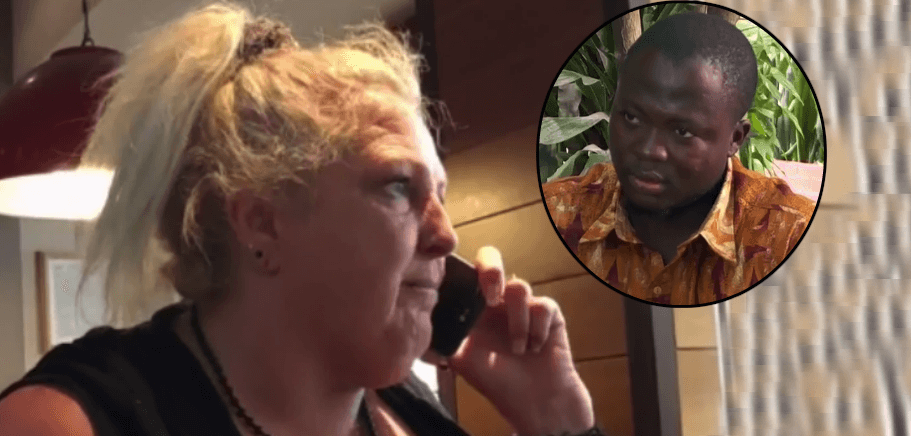 90 Day Fiance: Before the 90 Days Recap!
90 Day Fiance: Before the 90 Days wrapped last night — but lots of loose ends left viewers missing some happily-ever-afters. 
Rachel Bear and Jon Walters
We begin the episode in England, where Jon Walters and Rachel Bear's wedding is only days away. Rachel is peeved about Jon's ex being invited to a pre-wedding gathering, especially after they shared a scandalously innocent Facebook exchange. The couple shops for wedding rings, but Jon isn't keen on wearing jewelry. Rachel wants him branded, and Jon agrees to wear it to keep the old lady happy. Jon's vacant gaze submits, but his ring finger is  uncomfortable.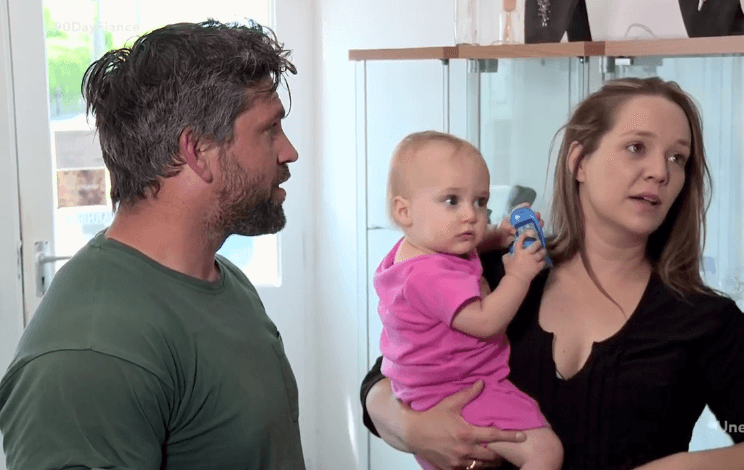 Jon later informs Rachel that in order to get time off for the wedding, he had to quit his job. He assures her that he will find work, but throws in that he's buried in student debt. Rachel is upset by the crushing financial burden, but manages to slap a smile on her face when the couple arrives at their pre-wedding party. The ex girlfriend doesn't show her mug, and the family embraces Rachel. She learns that Jon's vacant gaze is actually more focused than it used to be — a frightening revelation — but a compliment nonetheless. The wedding plays out as the episode wraps — an intimate, outdoor affair. Rachel's family joins in via Skype, the ceremony is sweet, and Rachel looks lovely. The couple celebrates on a gorgeous seaside hilltop, toasting to their financially bleak future.   
Paul Staehle and Karine Martins
Karine Martins is recovering from her miscarriage, and Paul Staehle is staying in a hotel, while her mother cares for her. Karine is devastated by the loss, so Paul is ready to amp the charm to help her recover. Karine is brokenhearted, and Paul does his best to comfort her, while she grieves.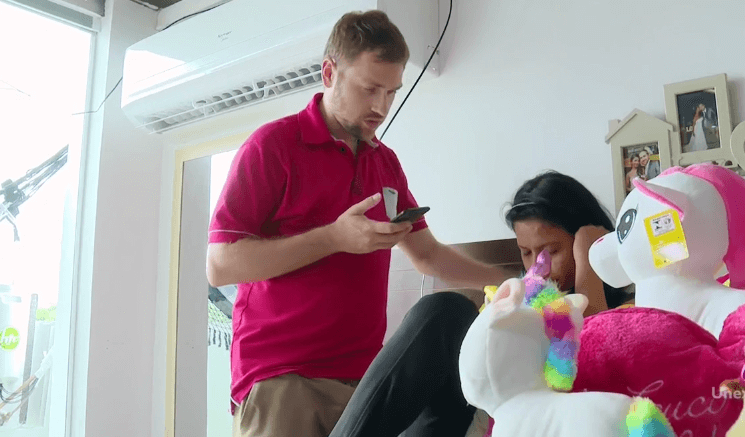 Paul seizes the emotional moment to break the news that they're flat broke, adding that she must go it alone, because he needs to return to the U.S. Karine begs him to stay in Brazil, but Paul knows that he has to return to America to financially bounce back. The timing is rough, and Karine is sad to see him go.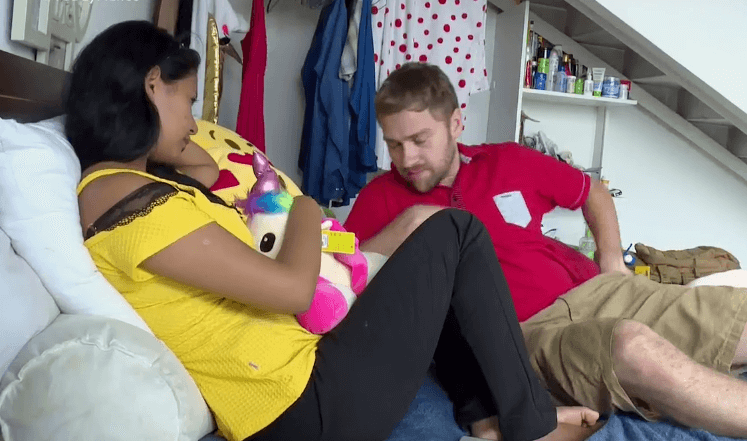 Darcey Silva and Jesse Meester
Darcey Silva is in the middle of breathless breakup hysteria when we catch up with her in NYC. Jesse Meester didn't stop in the name of love — and Darcey feels manipulated. She spits out her indignant disgust at the TLC camera, furious that she fell for his shtick. Darcey is afraid to face the music at home, and doesn't want to admit to her kids that she's a delusional loon. Jesse decides that he wants to keep the torture going a little longer, so he beckons Darcey back for another round of gaslighting. He woos her back to the hotel, but Darcey has his number, and is ready to break up like a badass.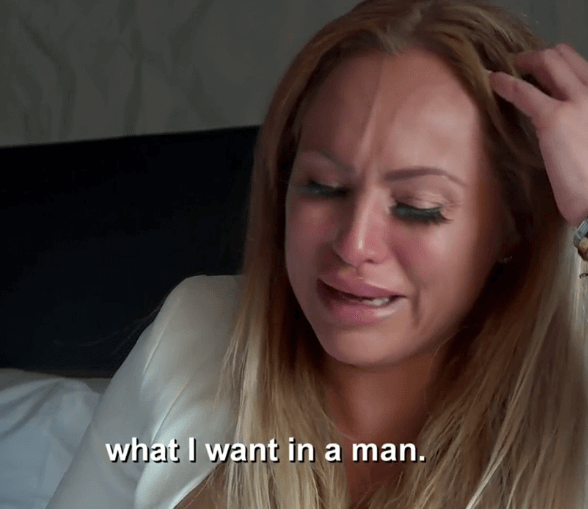 Jesse talks Darcey out of the car, and Darcey struts her cranked up cleavage like a boss. The pair immediately begins fighting, and Jesse continues to paint Darcey as a drunk shoe hurler. Jesse can't take the craziness, so he exits the scene, chased into a separate room by Darcey's sober denials. Jesse is headed back to Amsterdam as a single man, and Darcey is shattered. She reveals that they shared one last boink for the road, but Jesse denies that he caved to her needy, desperate come-on. TLC serenades Darcey's sad car ride home, where she wistfully promises to do better next time.   
Ricardo "Ricky" Reyes and Ximena Parra
Ricardo "Ricky" Reyes is prepping to leave Colombia to kick off the K-1 Visa process, but before he can get outta town, Ximena Parra receives a text from Ricky's ex, who claims that he's selling her out. Ximena confronts him, and Ricky explains the move as a strategy to keep his ex off the ledge. Ximena doesn't trust him, especially because he seems to lie to every woman in his life. Ximena challenges him to prove it after he returns to the U.S., but isn't confident that he'll pull it off. They travel to the airport, while Ricky directs Ximena to begin the paperwork on her end. Ximena advises him to actually get divorced, and they'll talk. The lovebirds say their sad goodbyes, and Ricky vows to come back for his latest one true love.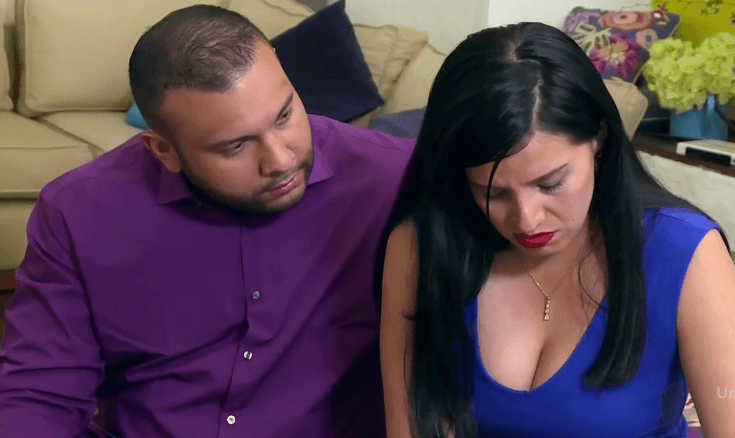 Tarik Myers and Hazel
Tarik Myers and Hazel are returning to Manila to tell Tarik's bro, Dean, that they are officially engaged. They break the news, and Dean decides to shut up and let his brother learn the hard way. Tarik packs to go home, and Hazel casually shares that she will have nowhere to live when he leaves. Tarik picks up the tab for a new place, and Hazel chokes out some payback affection in return.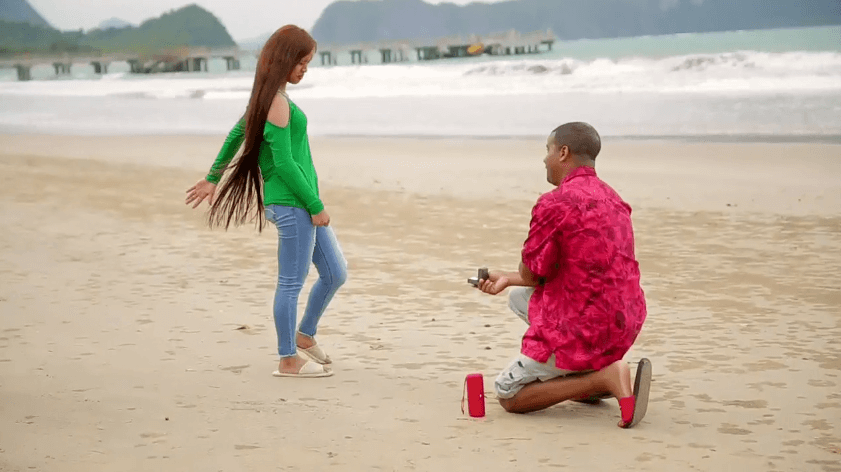 We later learn that they had not done the deed, but Hazel goes along with the farce that she's turned on by his lumberjack cruise wear. Hazel delivers an emotional farewell, and sells finale-worthy, doe-eyed devotion — waving goodbye as Tarik heads back to the U.S.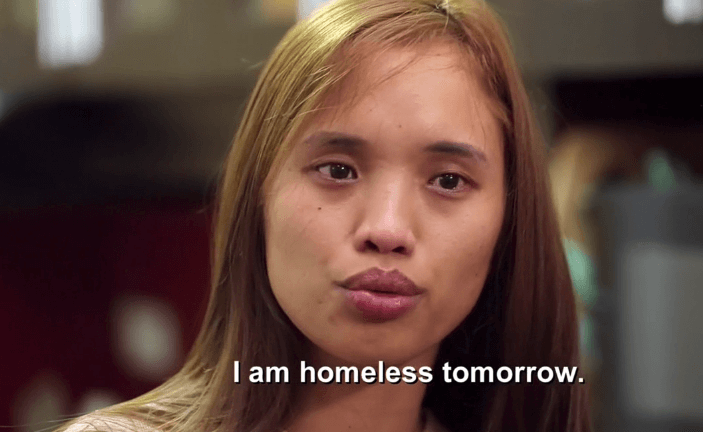 Angela Deem and Michael Ilesanmi
Angela Deem put a ring on it — and is returning to the U.S. as an engaged woman. The duo heads to the airport — Angela excited to launch the process to make Michael Ilesanmi's American dream come true.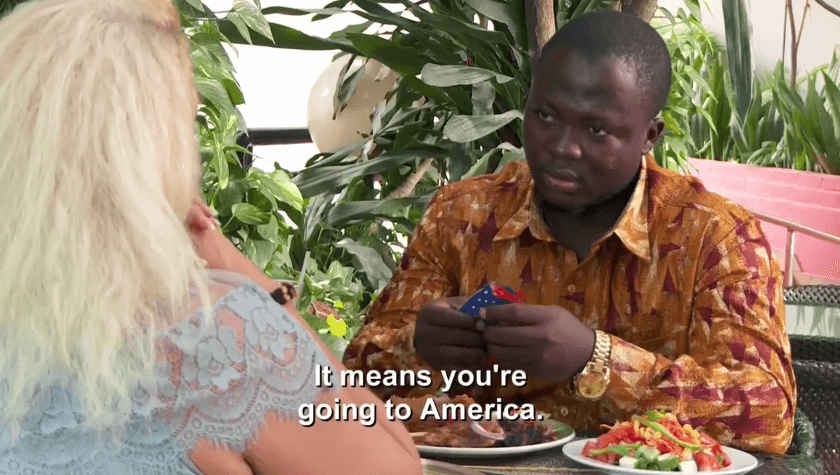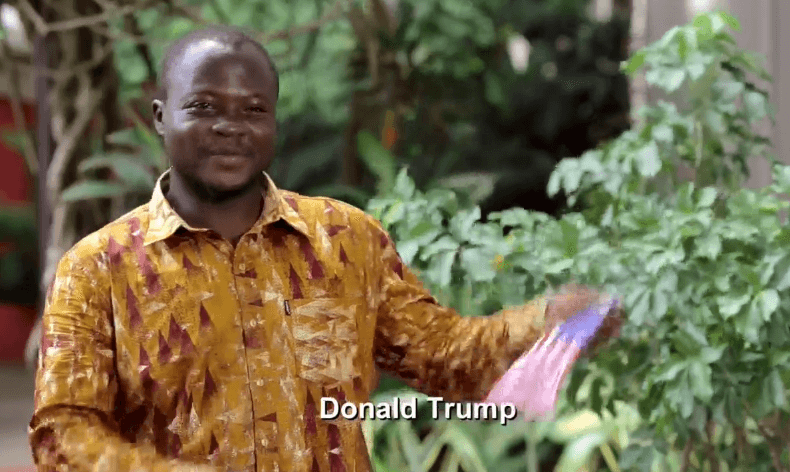 They smooch a long farewell, and Michael dabs away tears of joy— thrilled to be one step closer to a way out of Nigeria.
Things take a wonky turn when Angela arrives home to discover a drained bank account. She reveals that she gave Michael access to her debit card — which he clearly appreciated. He stutters out denials, but a panicked and furious Angela has no cash for smokes. Their love story is at a standstill.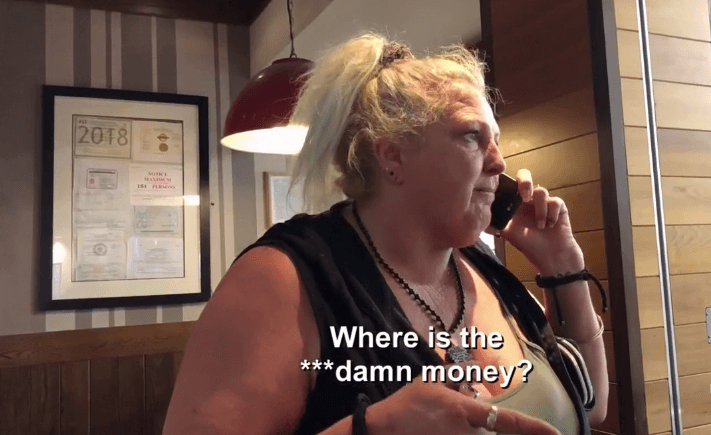 Marta and Daya
Marta wants to travel to Algeria, but the love of her life, Daya, is refusing to cough up an invite. Daya has cut off communication and the doomed romance is dead. Marta's mother encourages her daughter to keep her spin  on American poles, and the phony TLC filler storyline is an official bust.
Tune into 90 Day Fiance: Before the 90 Days next week—for a hopefully explosive Tell-All wrap.
"Like" us on Facebook  "Follow" us on Twitter and on Instagram