90 Day Fiance
Anfisa Arkhipchenko Reveals She's the BreadWinner Amid Jorge Nava's Imprisonment!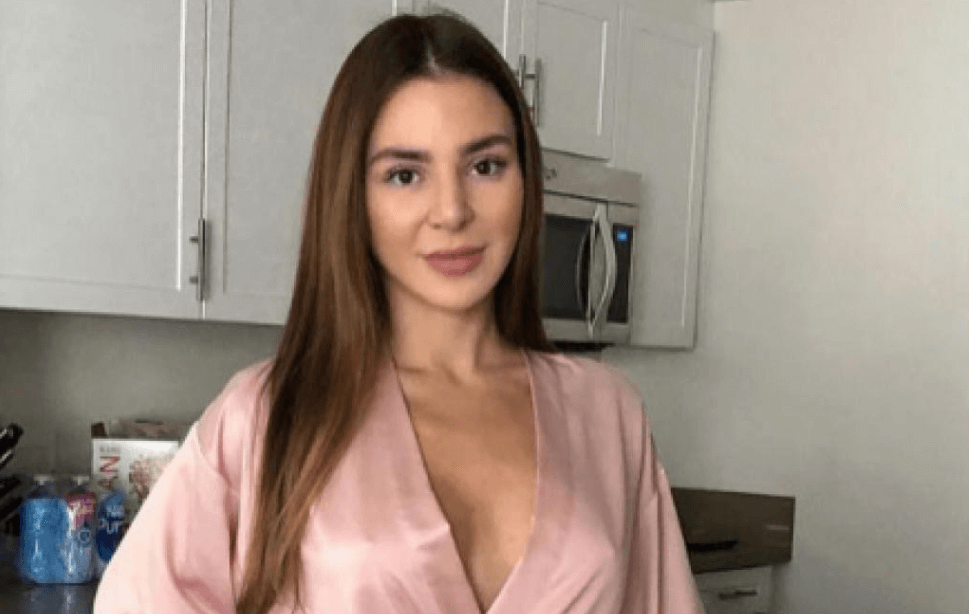 Anfisa Arkhipchenko is definitely one of 90 Day Fiancé: Happily Ever After most hated villains — solidifying her reputation as a "gold digger." However, the tables have turned in the once contentious relationship she shares with Jorge Nava.
On Oct. 5, the Instagram model revealed that she's been the one earning money to support her family — and holding her man down.
In September, Anfisa's husband, Jorge Nava, was sentenced to 2.5 years in prison over a drug bust. The TLC personality was busted with 293 pounds of high-grade marijuana in his vehicle in February 2018, while driving through Arizona. Jorge's lawyer managed to get the original class 2 felony charge reduced to a class 4 — which saved him from a possible 24 years in prison. 
Anfisa, 23, claims that she has stepped up and has been financially supporting her husband amid his legal troubles while studying for a business administration degree.
"Well you are not going to be eating much now that moneybags is locked up hahah," a 90 Day Fiance critic told the Russian beauty.
"What money bags?" asked Anfisa. "I've been making my own and providing for both myself an my hubby for the last… year at least. So joke's on you!"
RELATED: '90 Day Fiance' Star Jorge Nava's Release Date And Mugshot Revealed!
The Russian bride updated fans on the status of the couple's relationship, drama with Jorge's family, and the various changes in her life since her husband's incarceration, in her Youtube vlog. She vows to stand by her man during his imprisonment as Jorge is the only family she has in the United States.
Before Jorge reported to the Arizona Department of Corrections on September 12 to begin serving a 2.5 year prison sentence — the couple enjoyed a Dominican Republic vacation in August. Watch videos of their tropical getaway below:
Jorge Nava's release date is August 9, 2020, with a maximum end date of March 9, 2021, according to Arizona Department of Corrections.

Do you believe Anfisa Arkhipchenko is a changed woman and will she stay with Jorge Nava while he serves out his prison sentence? Sound off in the comments!
90 Day Fiance: Before the 90 Days airs Sunday nights at 8:00 p.m. ET, on TLC.
"Like" us on Facebook  "Follow" us on Twitter and on Instagram