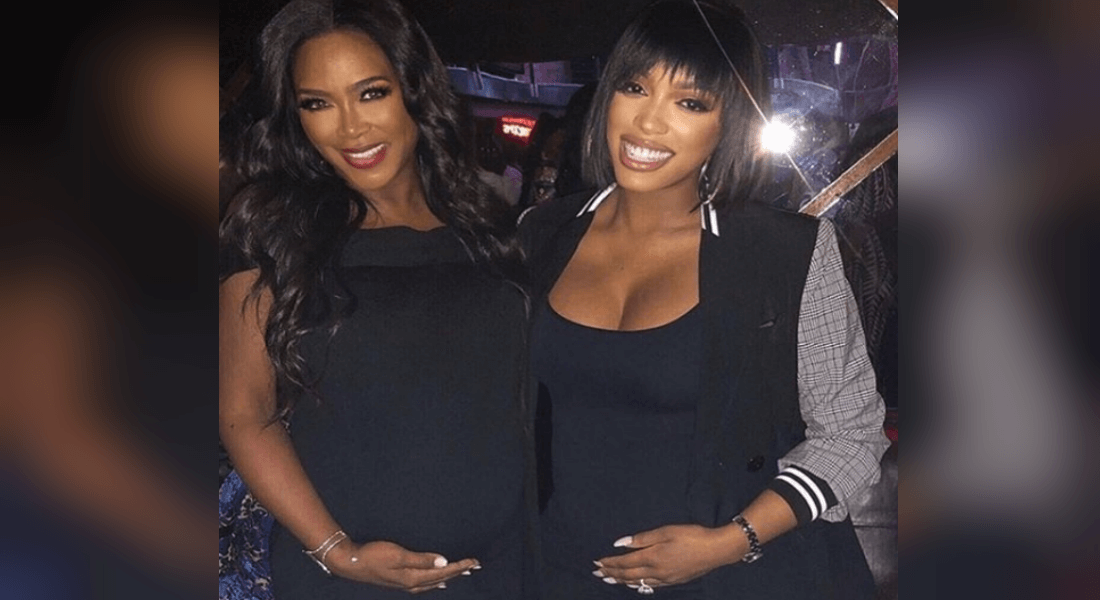 Desperate Kenya Moore Hires Camera Crew To Film Her!
Kenya Moore refuses to do the walk of shame back to obscurity since getting fired from The Real Housewives of Atlanta.
Moore, 47, is holding onto to her diminishing 15-minutes for dear life and has reportedly enlisted a film crew to follow her around Atlanta.

The ex Real Housewives of Atlanta star had a lucrative career before Bravo fired her for staging a secret wedding and refusing to share details. Now she's desperate to recover her reality TV career — and has been turning up at events attended by her former RHOA cast members.
"Kenya wants to show the network that she is still close to the ladies in Atlanta," A source tells Radar Online. "But they don't care! She's not going to be back no matter what."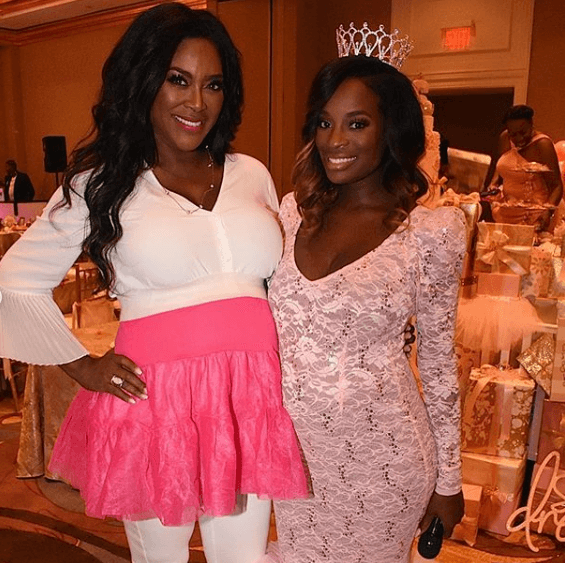 The pageant queen's Instagram account is littered with photos of Moore posing with her former reality castmates — pics of real friends and family are scarce. 

On Wednesday, the washed-up reality star posted a photo alongside a very pregnant Porsha Williams. The two were spotted at the Growing Up Hip Hop Atlanta season 3 premiere party, at Tongue and Groove in Atlanta, on Tuesday night.
Now that the Bravo gravy train has ran dry, Moore has supposedly launched a campaign to snag a new reality gig. However, her efforts are pointless due to legal restraints.
"Kenya cannot do another show," the source told Radar. "She has a one-year non-compete clause in her 'RHOA' contract."
"Kenya is still under contract with Bravo," the source said. "Bravo would have to approve her doing a new show and so far they have not done that."
The 47-year-old used the hastag #wetv and allegedly hired a camera crew to trail her around town to "film a sizzle reel," the source dished to Radar. 
"She is desperate to be back on TV," the insider tattled.
The day after the event, Moore followed Porsha (a former enemy) on Instagram but tragically, Porsha did not reciprocate the gesture with a follow-back.
Moore's secret wedding to Marc Daly and absolute refusal to film her married life, led to her firing from The Real Housewives of Atlanta.
"When Kenya got fired it was a warning to the other women that if they want to be on a reality show then they have to be open and honest about all details about their life," the insider told Radar.
Share your thoughts on Kenya Moore's latest stunt to recapture reality TV fame. Sound off in the comments!
"Like" us on Facebook  "Follow" us on Twitter and on Instagram