The Real Housewives of Dallas Recap!
Wednesday night's episode of The Real Housewives of Dallas begins with Brandi Redmond visiting Stephanie Hollman's mansion. Stephanie is hosting a "spa party" to  show off showcase her $1oK toilet that has different settings that will pleasure you every which way to Sunday. The bathroom has a rainforest in the shower (an actual rainforest), a fireplace, a steam room, plush velvet sofa and rugs, a $60K glass window shade, and a $45K jacuzzi — Stephanie's extravagant excess and over-the-top living needs its own Bravo Awards category — take note Andy Cohen! The gals are auditioning top-less men to fan and slather baby oil on them for the event. The last gentlemen is a nerdy kangaroo owner, who the ladies torture the viewing audience by making him remove his shirt — exposing a skeletal frame that would rival any 'Revenge of the Nerds' cast member. He makes up for it by leaving the baby kangaroo with Stephanie.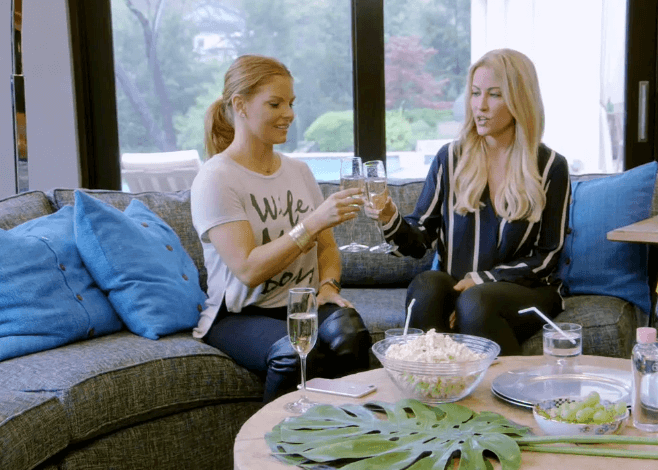 Next we catch up with LeeAnne Locken and Kameron Westcott on the set of LeeAnne's newest fashion venture, "Infinity Dress" — which can be worn 175 different ways. The ladies rehash the disastrous Anger Room blowout — and D'Andra's meltdown over her dwindling bank account(s).
LeeAnne is convinced that D'Andra is nothing more than a drama queen putting on a performance — but LeeAnne's not buying a ticket to D'Andra's sh*t show. Kam and LeeAnne discuss Cary Deuber's role in the Smash Party drama with D'Andra — they both conclude that Cary is a shady, side player, that's playing all sides.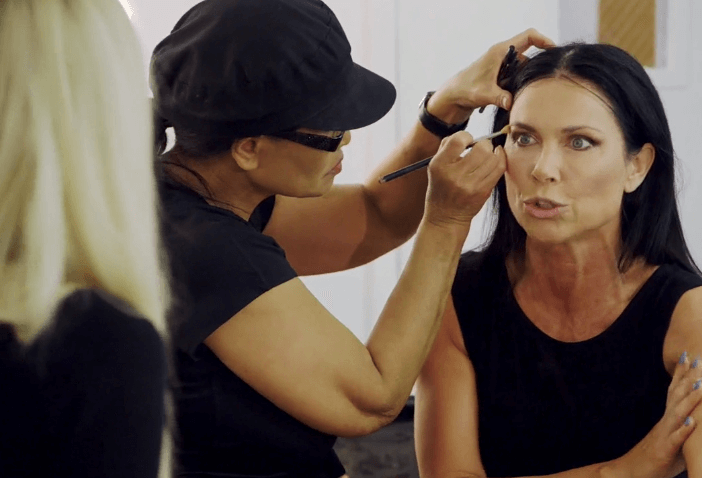 Later that week, Brandi is organizing clothing for her new resort lounge wear collection, Brandi Land by Brandi Redmond. She's hosting a pop-up shop and has invited all the women because even broke D'Andra's $200 will suffice. Brandi refers to herself as a "designer," and Kam puts on one of Brandi's dresses, while LeeAnne declines.
Kam pulls Cary to the side to address her double-dealing ways. Kam waste no time getting to the issue — "I feel like you kinda play both sides." Cary requests receipts. Kam brings up her actions in Beaver Creek — playing the go-between in Stephanie and Kam's flight.
Cary begins to explain her side, but Kam interrupts and tells her to stop pointing her finger in her face. There's an awkward silence, before Cary says  you think I took Stephanie's side and I didn't have your back. And I'm a liar." Kam then returns a finger point but a much lower one than Cary. Cary calls Stephanie over to join the convo — which pisses Kam off. The mere thought that Cary would call in her 'posse' to defend her sends Kam storming off the table.
On the other side of the room, drama is brewing between D'Andra and LeeAnne. D'Andra is 'humiliated' that she's broke-as-a-joke and her faux rich-lady cover has been blown, thanks to LeeAnne spilling the sweet tea last week. D'Andra explains to LeeAnne and Kam that she feels extremely embarrassed — especially around Kam, who's purse is busting at the seems with cash. D'Andra rambles on about numerous bank accounts and moving money around. Doth protest too much? LeeAnne begins to tear up (with no tears) and belts out a heart-felt apology, but something tells me that LeeAnne is happy D'Andra got a dose of her own medicine, after D'Andra's Beaver Creek betrayal. D'Andra is not buying LeeAnne's apology and comments that she's focusing on her to deflect from her problems with Rich.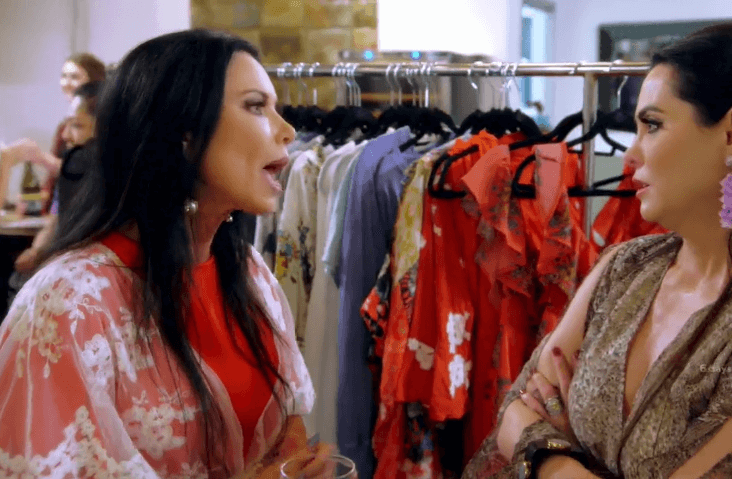 At that time, Cary and Stephanie join the three but quickly give Kam and Cary a moment to themselves. Cary wants them to put their differences to the side but Kam is suffering from PTSD after Brandi chased her on a Mexican beach, while trying to poke her with a black dildo. She starts to tear up when discussing the traumatizing incident. Cary comforts her and apologizes for not saving her from the plastic weener. Since they're on the topic, Cary tells Kam about a secret gag gift that Brandi had intended on giving her.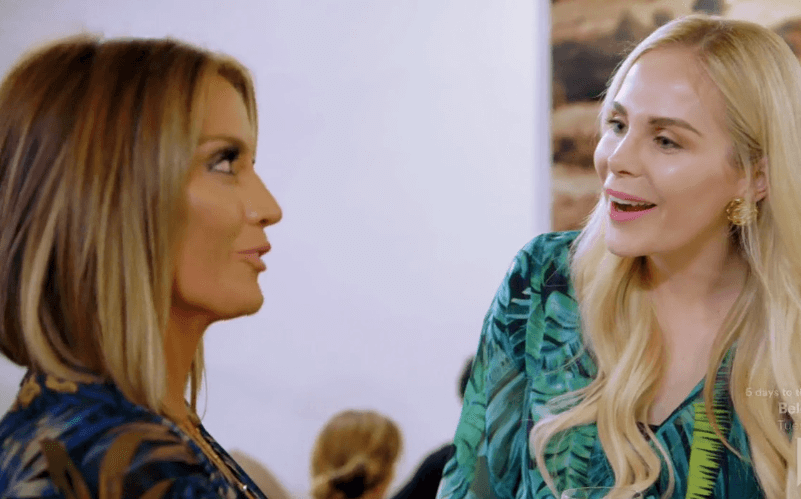 In another corner of the party, LeeAnne talks to Stephanie about her upcoming spa day. LeeAnne informs Stephanie that they need to form a friendship independent of Brandi. Stephanie agrees and acknowledges Brandi's strong influence over her actions. 
As the event comes to a close, Stephanie and Brandi have a heart-to-heart about Brandi's gag gift and her exhaustion caring for a newborn baby. Brandi is not pleased that Cary told Kam she's the one that prevented the tacky gag gift. Brandi claims Cary was not truthful — she did not play a role in persuading her decision. Brandi is concerned being labeled a bad influence. But Stephanie is more focused on Brandi's mental well-being — with a newborn at home, Brandi is sleep-derived, fatigued and close to a breakdown. Brandi admits to having guilt over asking for help and Stephanie reassures her that it's  ok to get support.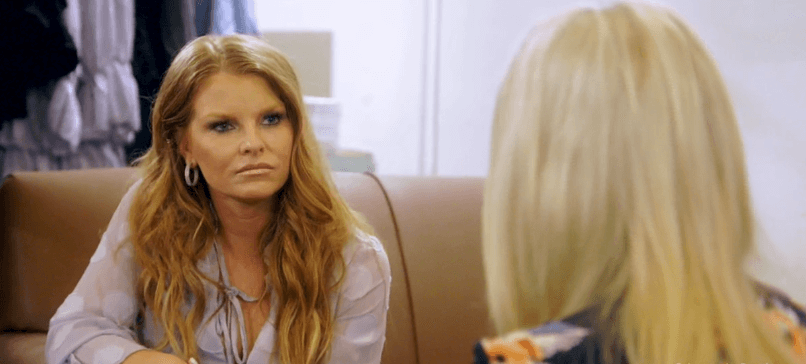 It's spa time! The ladies arrive at Stephanie's toga party and are greeted by men dressed as Greek Gods, who crown the women with Party City tiaras. The freaky deaky ambiance makes LeeAnne's "butthole clench up a little tighter."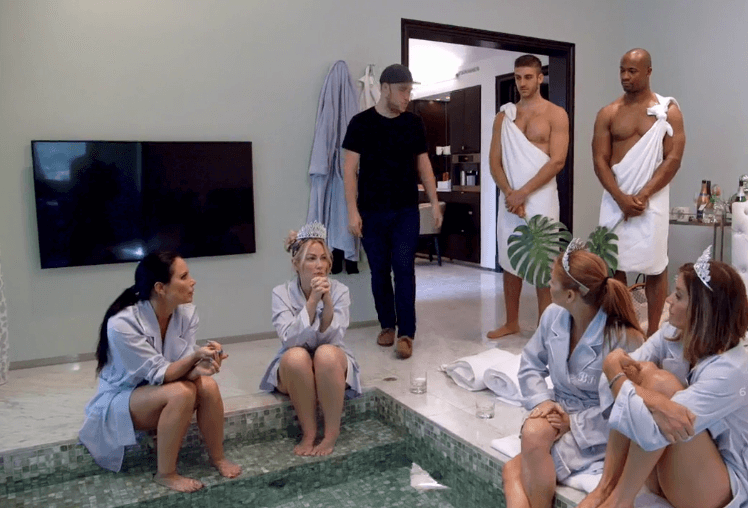 The ladies pair off, Brandi and Cary get manicures, while LeeAnne and Stephanie choose massages. Brandi and Cary gossip the whole time about LeeAnne's supposed control over Kam. Brandi believes that LeeAnne is in Kam's ear — influencing her poor perception of Brandi. Cary also apologizes for lying to Kam over the fake balls. Cary claims in that moment, she needed to defend herself.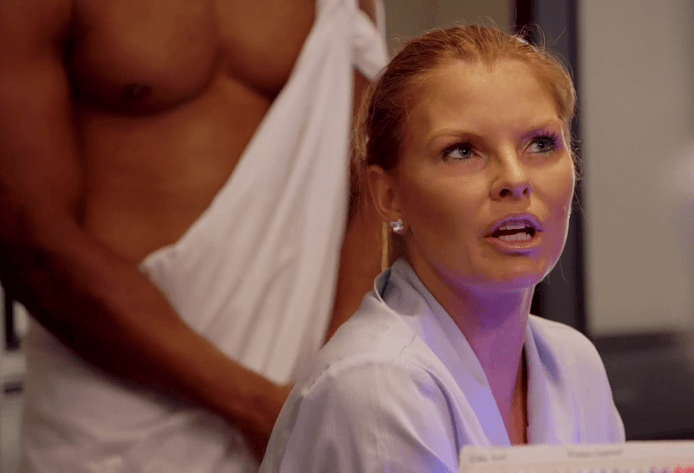 Over at Kam's home, she updates her husband, Court, on the dog expo she attended in Orlando. They discuss the status of Kam's pink dog food business. He wants to know if she found a distributor or made any deals that could push the company forward.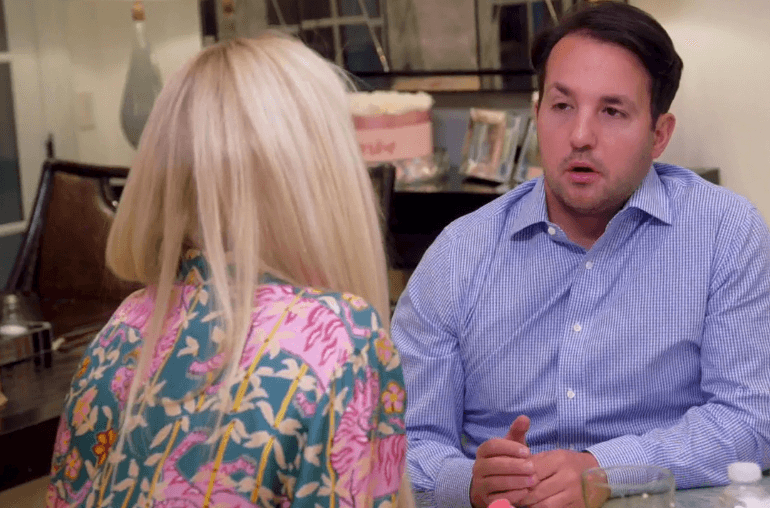 Kam says she had a few constructive conversations but no deals singed. Court suggest she become a stay-at-home mom but Kam's entrepreneurial soul is on fire. Especially since dipping her toe in the pink dog food game — she's not ready to put down the briefcase and pick up the apron.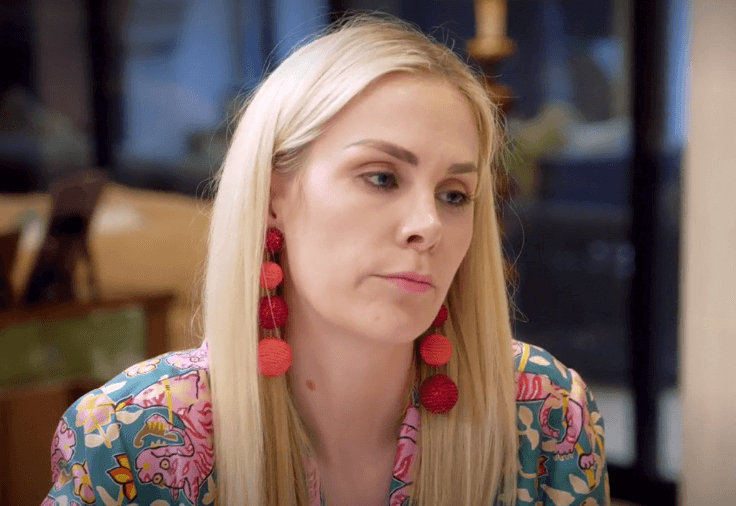 Next week on The Real Housewives of Dallas — D'Andra gets some startling news when she finally meets with Mama Dee to discuss the future of their company.
"Like" us on Facebook  "Follow" us on Twitter and on Instagram