90 Day Fiance
'90 Day Fiance Before the 90 Days' Recap: Michael's Panicked About Angela Leaving Him!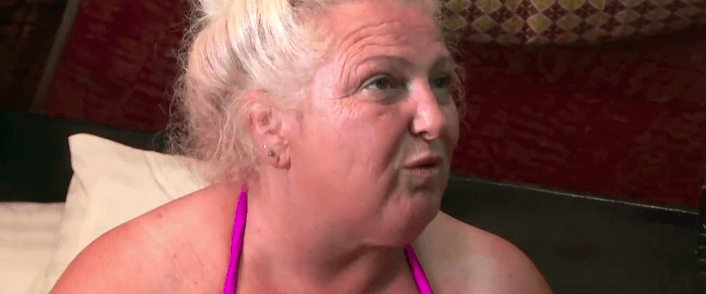 90 Day Fiance: Before the 90 Days Recap!
Our 90 Day Fiance: Before the 90 Days couples faced more hurdles in Sunday night's episode — and the obstacles continue to mount, as the drama heats up.
Angela and Michael
The episode begins by Angela Deem's bedside, where Michael Ilesanmi is kicking off the day by pleading his case. Angela is incensed that Michael was trolling for an oral score, but Michael begs for forgiveness — his shot at the American dream hanging by a thread. Angela wants to go home, but changing her flight will be costly, so she decides to stay — apart from Michael.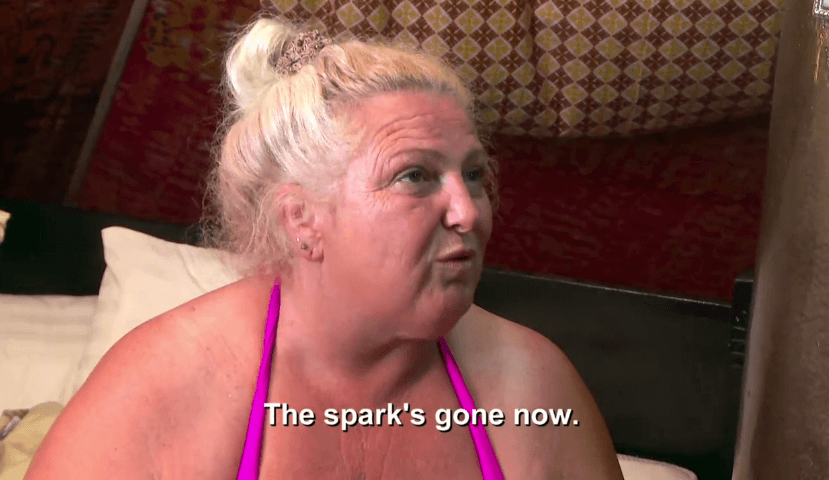 Michael is stressed, because his ticket to the states is in peril, and the constant fighting is worrisome. The duo later heads back to their hotel, where Michael hopes to smooth things over. Angela admits that she still loves Michael, despite verbally spanking him like a child, over and over. Angela reveals that her psycho side is triggered by lies, and adds that she doesn't want to spend her golden years in a perpetual battle. Michael is panicked about being left behind in Nigeria, and knows that Angela might bail.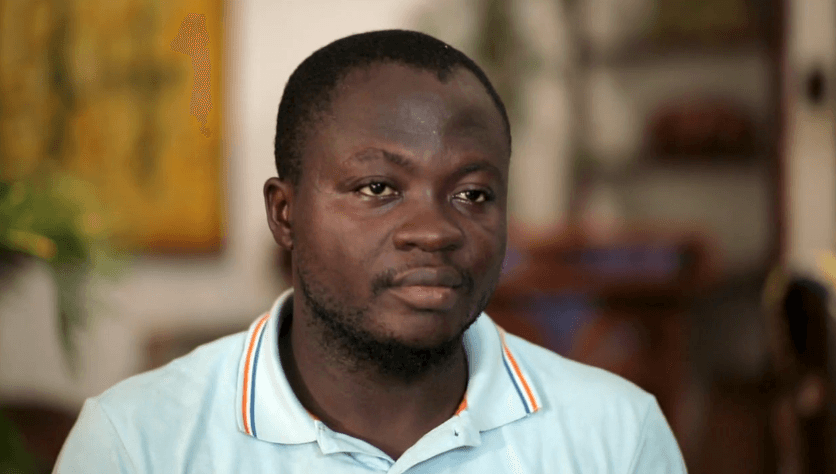 Angela declares that she'll be watching his phone like a hawk, before they hit the town — Angela strutting down the street like a hillbilly harpy. Michael bribes her with a decorated cake, which proves to be a genius maneuver. Angela is overjoyed to stuff herself with cake, and her trust in Michael jumps a notch. 
Ricky and Ximena
The last time we saw this couple, Ricardo "Ricky" Reyes had just dropped a spam bomb named Melissa, on true love #2, Ximena. Ximena is peeved because Ricky whispered sweet Melissas in her ear, and feels stupid that she's playing sloppy seconds. Ricky assures her that he never did the deed with Melissa — but didn't add that he was disappointed.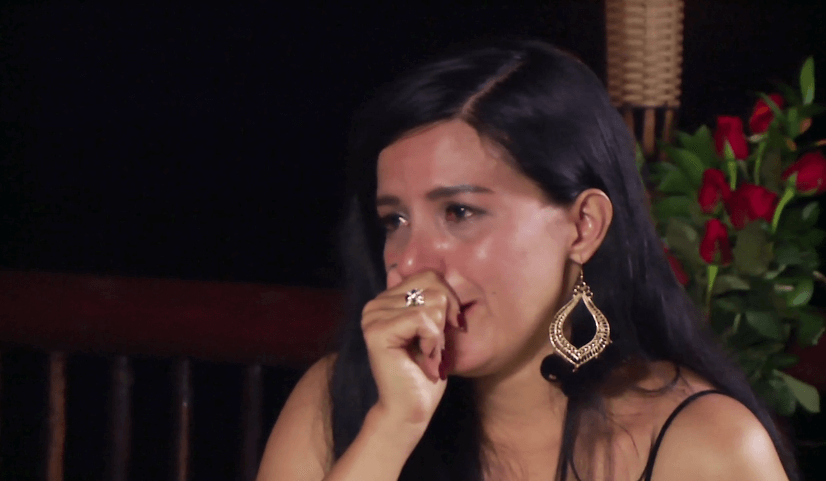 Ximena is aware that she's Plan B, so Ricky officially promotes her to Plan A. Ximena isn't impressed. Ximena later declares that Ricky is a virtual stranger and a proven liar. Ricky admits that he's an idiot, and Ximena agrees, wondering if she can ever trust him again. They agree to take it slow, and see how it goes. RUN Ximena!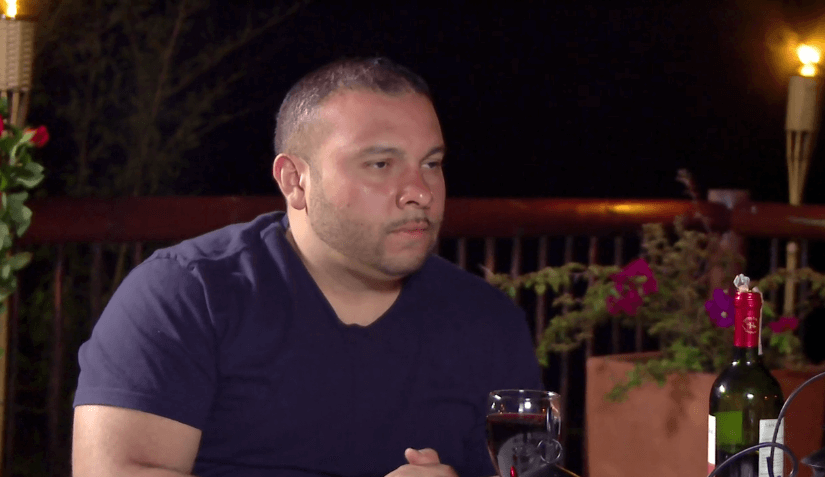 Darcey and Jesse
Darcey Silva delivers an update on her toxic romance right off the bat — informing us that the long distance deal is just as "difficult" as the Connecticut horror show. Darcey unloads on her cousin/hairdresser about the disastrous visit, adding that she's typically shoved into the most apologies. Darcey admits that the love affair is dying, and that she's sad to see the sicko codependence come to an end. Darcey hopes to "withstand" the relationship, and plans to beat it into a bloody pulp.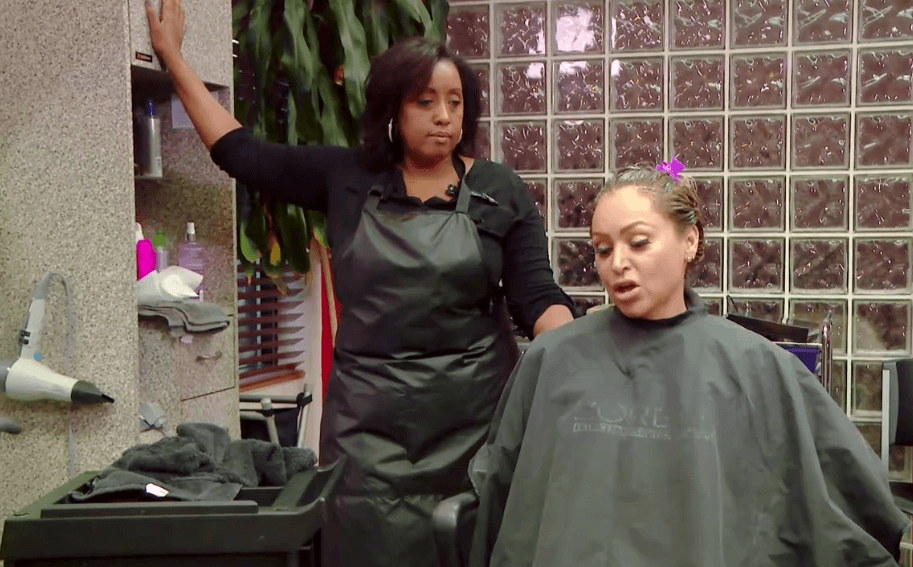 She later learns that Jesse Meester is headed back to the states, her battered heart skipping a beat. She sees the visit as a good sign, so she decides to spruce up her choppers to reflect her invisible confidence. Darcy is thrilled with the imperceptible results, and can't wait to bowl him over with her faux smile. We jump across the sea to Jesse, who's busy contemplating life —sharing his musings on a chilly beach. Jesse meets with his friend, Jamie, and reveals that he's headed back to make a permanent break — and perhaps, score a free refill or two. Jamie advises him to cut the repetitive nightmare, and Jesse agrees, after slamming Darcey as a liar and a manipulator. Jesse flies to NYC, and hints that Darcey was involved in "an incident" that has proven to be a legit backup excuse to cut ties. Jesse checks into a hotel and Darcey, glammed like a quasi Zsa Zsa Gabor, travels into the city, to throw down for another round. They arrange a meeting in a park — and Darcey is officially set up for a hard fall.
Rachel and Jon
Rachel Bear is back in Albuquerque, and happy to be with her older daughter, Ella — but still wishes that she could live in London forever. Rachel reveals that she's headed back to the U.K. to tie the knot, hoping that the move will make it easier to haul Jon Walters into the U.S.. Rachel meets with an immigration lawyer to hammer out their chance in hell to be together, while making it painfully obvious that she values her man more than life with her own child. The lawyer advises them on how to navigate the process, informing Rachel and Jon's vacant gaze that they might be facing three years of separation. The couple later chats about wedding plans, and Rachel notes that no one from her side of the family will be able to make the trip. Rachel and her friend, Sheri, later check out wedding dresses, but Rachel is feeling insecure about her postpartum bod. Rachel finds a keeper, but cannot afford the price tag.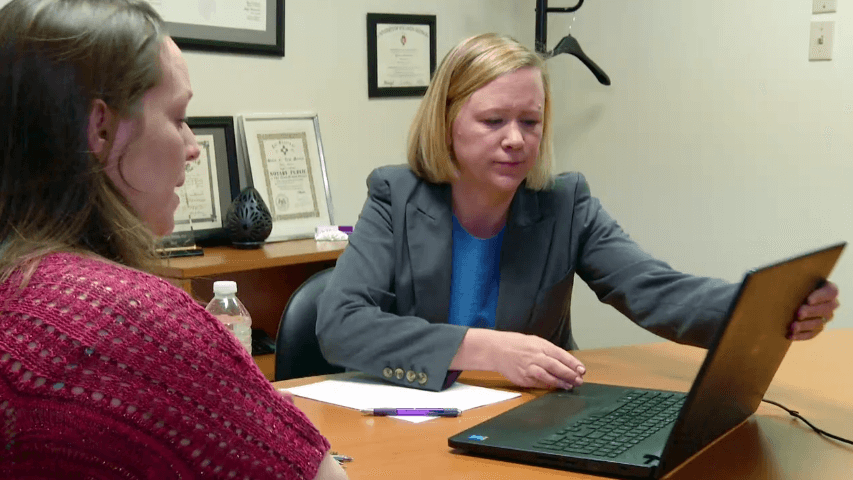 Tarik and Hazel
Tarik Myers kicks off his story by reminding us that his brother, Dean, is a big fat troublemaker. Tarik has decided to whisk Hazel away, for some quality romantic time at a beach resort. Tarik is desperate for affection, and hopes that a change of scenery might heat things up. The couple frolics on a rainy beach, and Tarik tries to cash in on the vibe to steal some smooches. Hazel resists, making it obvious that she had never seen The Notebook. Hazel practically cringes at his touch, but Tarik still hopes to talk himself into a proposal. Tarik later books a romantic boat trip, despite the fact that neither of them can swim. Hazel finally chokes out an "I love you," and they share a lukewarm snuggle through double life jackets. Tarik is elated.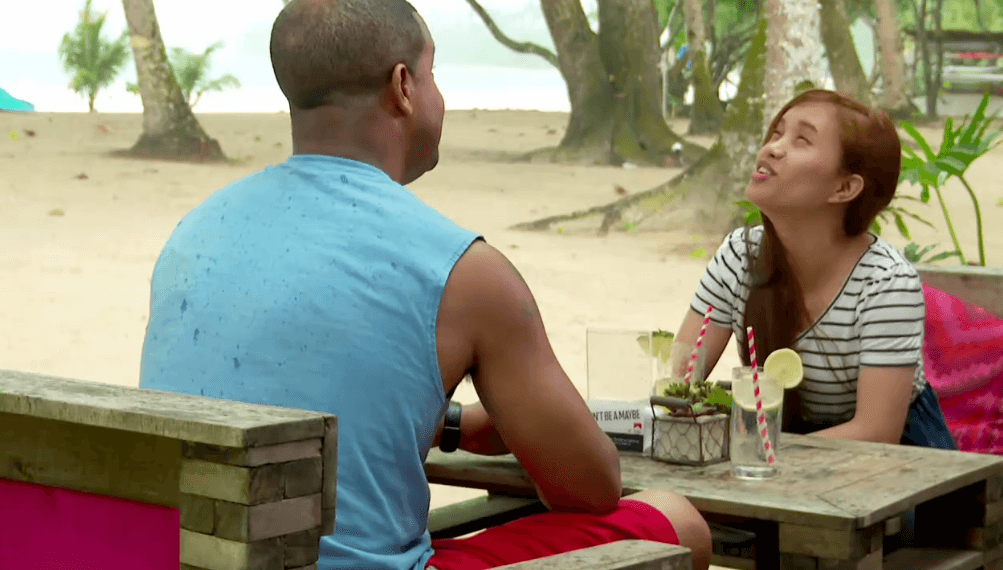 Marta and Daya
Marta is headed to Algeria to meet her Muslim lover boy, Daya. Marta is proving to be a clueless traveler, who hasn't yet leaned even the basics of overseas travel. Daya doesn't approve of her pole oriented career, so Marta's is nervous about the trip. Marta has discovered that she requires a written invite to secure a visa, so she nags Daya until he promises to deliver. Daya takes offense at the cross hanging around Marta's neck, after she dangles the bait in his face. Daya wants to convert Marta, so she uses her jewelry to make a no-can-do statement. This story stinks like TLC tomfoolery.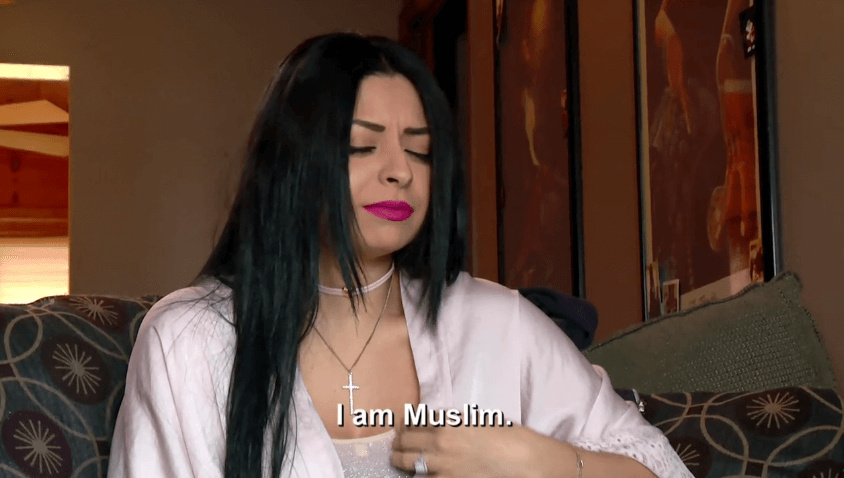 Paul and Karine
Paul Staehle is still annoyed at Karine Martins' mooching family, and Karine is still annoyed at Paul for calling them moochers. Paul needs a friendly face, so he calls his mama so he can see her hair in person. Paul spills the beans, and Mama orders him to learn Portuguese already, or dump Karine and come home. Mama wants Karine in the rear view mirror, so she pushes Paul to get it together and dump the Brazilian dead weight. Paul later lumbers to a local clinic, where Karine is nauseous and possibly knocked up. Karine's mother is with her, and resists shooting Paul the stink eye. Gracilene is over Paul, and believes that the marriage is doomed. They wait out the two hour blood test results together, and soon learn that Karine and Paul have successfully and scarily reproduced. Paul assures them that he remains devoted to their budding family, but Karine isn't so sure.
Next week on 90 Day Fiance: Before the 90 Days — Darcey and Jesse hit the skids, Ricky takes the plunge, and more secrets surface. 
"Like" us on Facebook  "Follow" us on Twitter and on Instagram