Jeff Lewis In Trouble With Bravo After Shading Jenni Pulos' Face With Huge Red "X"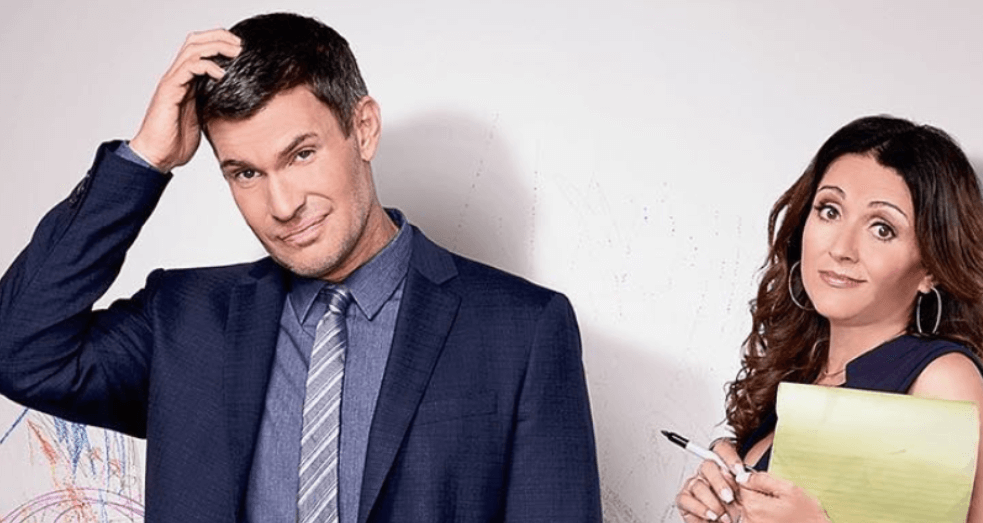 Jeff Lewis Flipping Out In Trouble With Bravo!
As reported on Tuesday, Jeff Lewis promoted Flipping Out's Season 11 premiere by shading co-star, Jenni Pulos with a huge red "X" over her face.
https://www.instagram.com/p/BnmFZA2D9mp

Bravo reportedly cancelled the house flipper's scheduled Watch What Happens Live appearance set to air Tuesday night, as a result of his social media shenanigans. 
"Bravo execs are furious with Jeff. He's exposing the show and he's saying things completely out of context. He also lied on the radio about the investigation," a source tells People. "There are lots of talks happening right now — no one is happy with his behavior. Bravo has canceled the remainder of Jeff's press."
Jeff, 48, and Jenni, 45, ended their 11-year friendship and business relationship, after a blowout fight. The decision to part ways was not mutual — Jeff requested Jenni "move on" from his company, Jeff Lewis Design. "I did it because I thought it really was the best for both of us," Jeff said during a recent broadcast of his Sirius radio show, "All of this was very civil, I thought."
"They found fame together so there was always this thought that nothing could tear them apart, but that hasn't been the case," a source told PEOPLE. "They'll never come back from this. It's over."
Jeff Lewis' Flipping Out will be canceled over allegations of "abuse and victimization" and "wrongful termination," made against him by Jenni, according to the reality star.
"She said she had given up her acting career to work for me," Lewis said during the segment. "That really hurt my feelings because I felt like I have done nothing but accommodate her for her auditions and meetings and whatnot. And initially I was very hurt and I was put on the defense. I understand that she spends a lot of time with me. It's very possible she hasn't been able to go on certain auditions and maybe she hasn't been able to have the opportunity of booking a movie or a show or whatever, but I have been very, very flexible."
The Flipping Out star addressed the incident on his Jeff Lewis Live SiriusXM radio show, on Friday. He claims the business relationship with Jenni was staged for Bravo cameras and she hadn't worked for him for years.
"Like" us on Facebook  "Follow" us on Twitter and on Instagram 
Nancy Zhāng is an Entertainment Blogger for All About The Tea. Nancy covers hot topics, recaps and celeb news. She loves to multi-task as a writer and a private chef. She received a B.S. in Mass Communications from LSU. Nancy's married and the proud mom of 2 German Shepherds.