'RHONY' Newcomer Barbara Kavovit Bringing Past DRAMA to Season 11!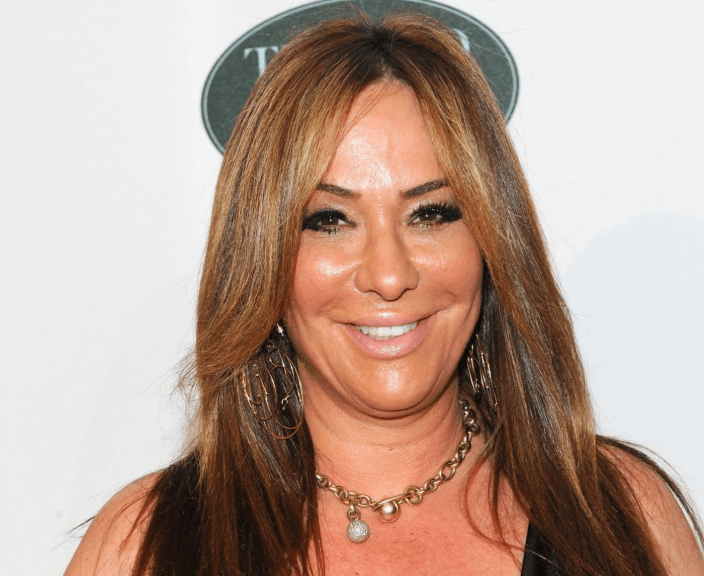 Start spreading the news! Barbara Kavovit is joining the cast of The Real Housewives of New York City.
Kavovit is a longtime friend of Luann de Lesseps, and operates a bag business called DIYva, reports Us Weekly. 
Kavovit was the invisible Season 9 scene-stealer who was caught dishing with Carole Radziwill about Luann's dicey relationship with her then fiance, Tom D'Agostino, during a featured holiday party. Kavovit did not appear on the episode, but her comments were picked up by Carole's mic.
"I think she has something to prove," Kavovit told Carole about Luann's impending wedding. "She'd rather go through with it and get divorced than call it off."
Reportedly, Kavovit tried to shut down Bravo's decision to air the captured convo at the time, but ultimately failed. Luann and Tom's marriage hit the skids seven months after their New Years Eve 2016 nuptials.
Luann and Kavovit recently connected at the Bluebird London grand opening party in NYC, on September 5.
The outlet's source did not confirm that Kavovit will score the full time spot left open by Carole Radziwill's abrupt cast exit. Carole claimed that she made the decision to leave, but ex-bestie, Bethenny Frankel, publicly implied that she was fired. 
Barbara Kavovit is also featured in the "I Am American Business" series for CNBC. 'I Am American Business,' pays tribute to the most dynamic and successful individuals. Home improvement equals self improvement. Women's confidence to start a new business comes from completing a redesign of the room to work in. 
The Real Housewives of New York City will return to Bravo in 2019.
"Like" us on Facebook  "Follow" us on Twitter and on Instagram 
Becca is a Senior Editor for All About The Tea. She's a coastal girl who loves the outdoors, and writing about the sneaky and silly side of reality TV. Her bio is short, but her snark is endless. She loves writing for the sharpest posters in the world.