Rumor Control: Denise Richards Did Not Fight Dorit Kemsley At Her Wedding! (Exclusive)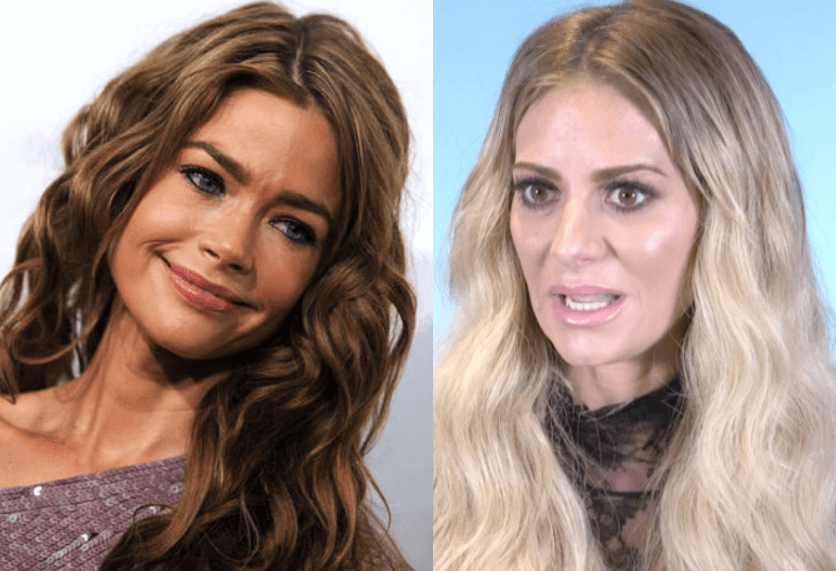 Denise Richards Did Not Fight Dorit Kemsley!
Real Housewives of Beverly Hills addition, Denise Richards, wed Aaron Phypers on Saturday — and Bravo cameras were rolling.
It wasn't long before rumors of cast drama began to spin, especially after a photo snapped at the weekend wedding pointed to a heated convo between Denise and co-star, Dorit Kemsley.
https://www.instagram.com/p/BnjSRSsBy1Q/?taken-by=kingdomlos

The lovebirds announced that they were tying the knot only last Thursday, and the small ceremony took place in Malibu California.
RHOBH beauties, Dorit Kemsley, Lisa Rinna, Lisa Vanderpump, Camille Grammer were all in attendance.
A production source is debunking the rumor that an argument went down between the blushing bride and Dorit.
"The rumor about a fight between Denise and Dorit is completely false," a production source tells AllAboutThetea.com. "The ladies never argued about anything, and no such fight will be revealed in the upcoming season."
Denise wore a strapless dress designed to show off a tight bod, and the groom wore a loose, white button down shirt. Denise's children, Eloise, Lola and Sam, were all in attendance.
Real Housewives of Beverly Hills is expected to premiere this winter.
"Like" us on Facebook  "Follow" us on Twitter and on Instagram 
Becca is a Senior Editor for All About The Tea. She's a coastal girl who loves the outdoors, and writing about the sneaky and silly side of reality TV. Her bio is short, but her snark is endless. She loves writing for the sharpest posters in the world.