Celebrity News
Luann de Lesseps Calls Out Ramona & Dorinda Over 'RHONY' Reunion Remarks!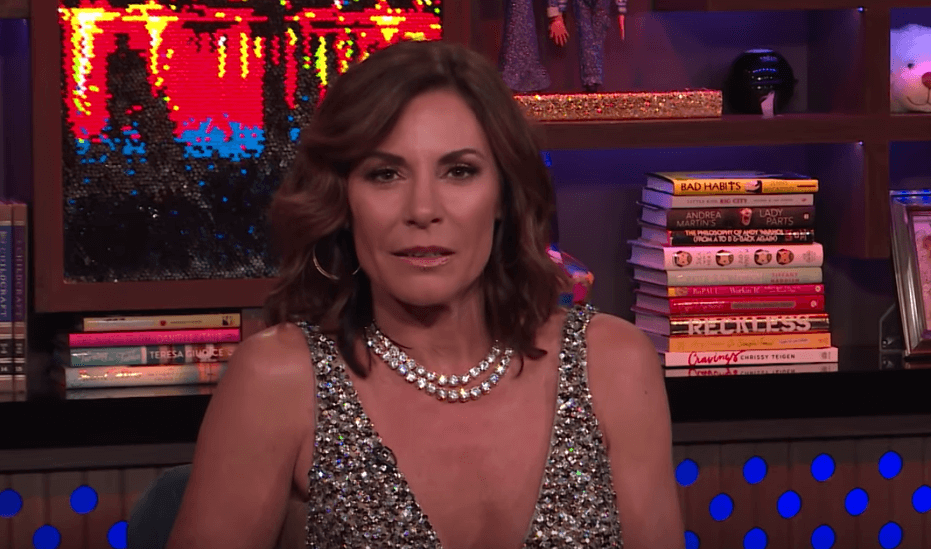 Luann de Lesseps missed the Real Housewives of New York reunion taping to get clean in rehab — but responded on Watch What Happens Live.
On Wednesday, Andy Cohen rewound the Lu-relevant reunion footage, and the reality vet shot back, responding to her co-stars' comments.
Andy asked Luann to share her reaction to Dorinda Medley labeling her rehab stint a court-ordered jail dodge.
"I was not court ordered to go to rehab," Luann said. "I went on my own recognizance, first of all, so Dorinda doesn't know anything about me. I went because I felt that I needed to go and take care of myself, and I take it very seriously, my sobriety…it's 51 days today, by the way."
Andy replayed Ramona's assertion that Luann drowned her sorrows before taking her infamous header into the bushes, during a cast trip to Mexico. Did Luann take a topple after hearing some off-camera dirt about her then husband, Thomas D'Agostino?
"I was upset because she [Ramona] told me some things about Tom that I did not know," Luann confirmed, adding that she was glad that Ramona kept their exchange away from the cameras.
Ramona made specific claims about Luann's public fall off the wagon — and Luann partially denied her story. 
"Ramona…ok with those eyes — I was never at The Beacon this summer, so that is a total lie. At Chris Burch's party I was not kicked out,"Luann said, before warning Ramona against "making stuff up to make yourself look better." 
Luann confirmed that Dorinda was indeed heckling her at her cabaret show, and noted that her former friend's behavior "speaks volumes." She added that she did not see a friendship reconciliation with Dorinda, anytime soon.
Luann responded to the idea that her ego had gotten the best of her by simply labeling her cabaret show her life calling — her "everything."
Luann confirmed that she had communicated with Bethenny Frankel since the death of Dennis Shields, before answering a viewer question about a possible pre-planned cast strategy.
"I thought they ganged up quite a bit on Bethenny," Luann said. "I feel like that there was some plotting and scheming going on beforehand somehow."
Luann added she wished that she could have been present to back Bethenny up, because the other ladies appeared to be "in cahoots."
Andy asked Luann about her relationship with her children, in light of the reality star naming a filed lawsuit as the trigger that sent her back to rehab.
"Everything is great with the kids. It was a big hiccup about me wanting to get a house upstate and not being in the Hamptons," Luann explained. "So I decided to keep the Hamptons home and I'm getting a house upstate, in any case. So it all worked out and the kids are great, we had Labor Day together, it was fantastic."
The Real Housewives of New York is on hiatus.
"Like" us on Facebook  "Follow" us on Twitter and on Instagram