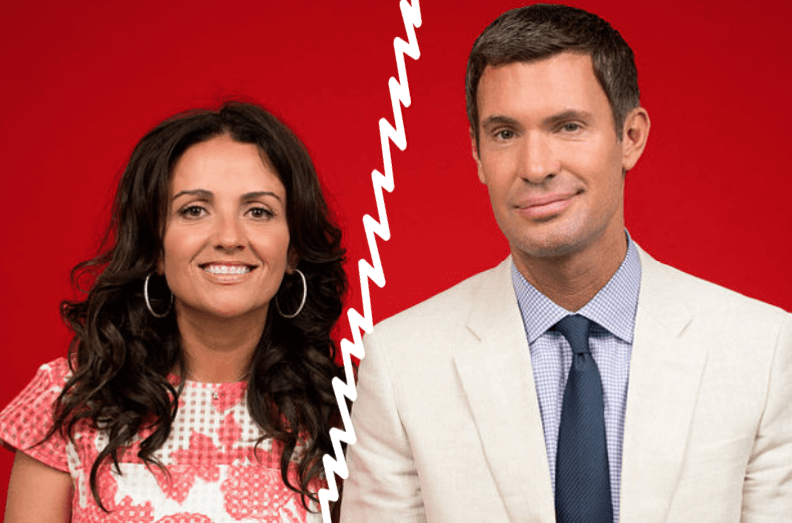 Jeff Lewis and Jenni Pulos are no longer Best Friends Forever!
Jeff Lewis, 48, and Jenni Pulos, 45, have partied ways after 11 years of friendship and doing business together.
The former friends have starred on the reality series, Flipping Out, since 2007. The charismatic Jenni, acts as Jeff's Executive Assistant on the series. She is also listed as producer of the show as well as Jeff's other series, Interior Therapy with Jeff Lewis.
Over the years, Jeff and Jenni's relationship could be described as toxic. Jeff sued Jenni in 2012, over her planned memoir that was titled, "Hang in There, Baby — What One of the World's Most Difficult Bosses Taught Me About Life, Work and Love." 
"Any opportunities outside of my show and outside of my office, I support that. But I can't have her hurting me in the process," Jeff said during a Watch What Happens Live appearance in 2012. "I love Jenni dearly. We have undeniable chemistry. I think we were married in a past life. I think we were brother and sister in a past life. It is such a strong bond that even this, I don't think, can break us."
Jeff and Jenni eventually made up and he dropped his lawsuit. Jenni retitled her book to "Grin and Bear It: How to Be Happy No Matter What Reality Throws Your Way." And the comedic duo said they've "never been closer," when the two appeared on Watch What Happens Live in 2017. Jeff even made Jenni godmother of his daughter, Monroe.
Fans will see their drama play out in season 11 of Flipping Out, returning this fall.
"I'm going to f*cking lose it," Lewis yells at Pulos in the clip below. "So you're either going to help me, or you're going to get out. If I miss this flight Jenni… I'm blaming it all the f*ck on you."
Are you sad to see Jeff Lewis and Jenni Pulos' friendship come to an end? Sound off in the comments and catch the Flipping Out premiere on September 11, at 10 p.m. ET, on Bravo.
"Like" us on Facebook  "Follow" us on Twitter and on Instagram