Real Housewives of Dallas Recap!
Wednesday night's episode of The Real Housewives of Dallas picks up with the aftermath of Kameron Westcott and Stephanie Hollman's senseless fight in Beaver Creek, Colorado. I'm still struggling to understand why Kameron is so butt-hurt over a secret kept by people who are not even marginal friends of hers. LeeAnne Locken and D'Andra Simmons discuss the drama — they blame this quagmire on altitude and alcohol.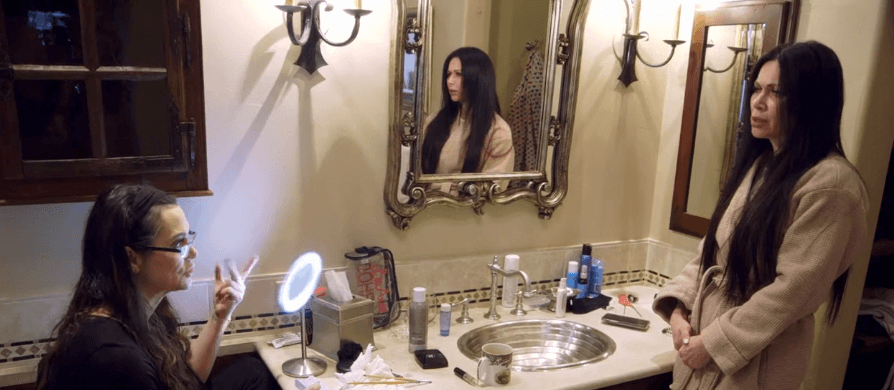 Kameron admits to Cary that she loss her temper, but Kam is like a dog with a bone, who continues to press the issue. The hamster wheel can't stop turning in Kam's head and she strongly believes that Stephanie said, she was bashing Brandi's adopted baby. But in actuality, Stephanie said Kameron was bashing "Brandi" for adopting a child. An exhausted Cary wants to 'MAKE IT STOP' — and appears ready to crawl under a rock and rip out her hair.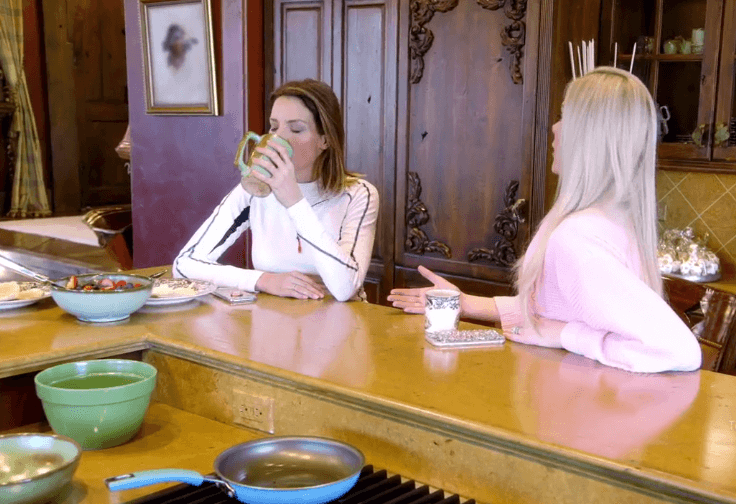 The ladies venture out to the slopes and there's an awkward silence in the van until Brandi brings up last night's drama. Brandi explains that she felt targeted by Kam because she was making all about herself and not Brandi. Kam admits she felt left out of Brandi's baby secret and congratulates her. Then she addresses Stephanie's comments and tells her to choose her words wisely. D'Andra chimes in and tells Kam she read way too much into the words. For the love of God, they finally clear the air and move past the BS drama.
"I'm an avalanche of fun," Kam declares in a talking head confessional when observing the high-powered snowmobile. The view is breathtaking but that doesn't keep the drama off the mountain. Brandi is still salty over D'Andra labeling her a drug abusing loser, so she decides to confront her at 12,000 feet. D'Andra diffuses the situation by revealing that she also has ADHD, and apologizes. This brings a sense of comfort to Brandi —  the two exchange pleasantries — and bond over making snow angels in the snow.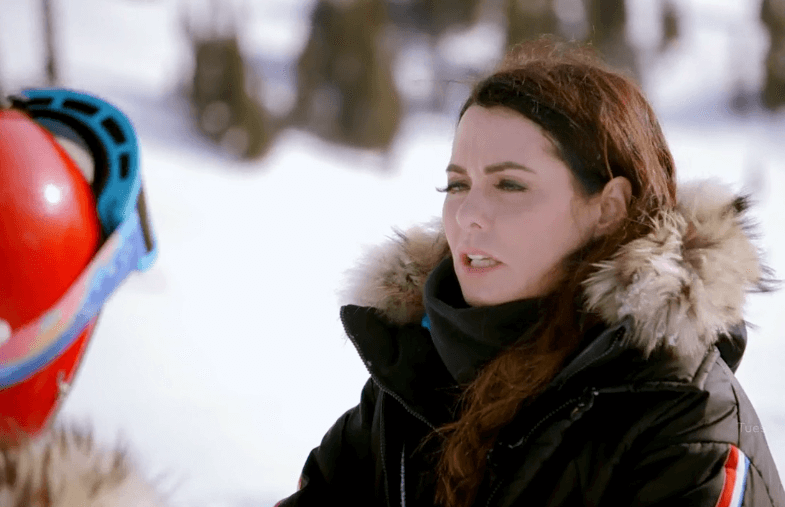 Next, they all retreat for lunch with Fireball/tequila a.k.a "spitfire" shots. Kam has preordered burgers and fries for everyone because apparently, "… at high altitude because you can eat a whole bunch of food and your body just keeps burning the calories and you don't gain weight," Kam says. I'll just park that one here, moving on!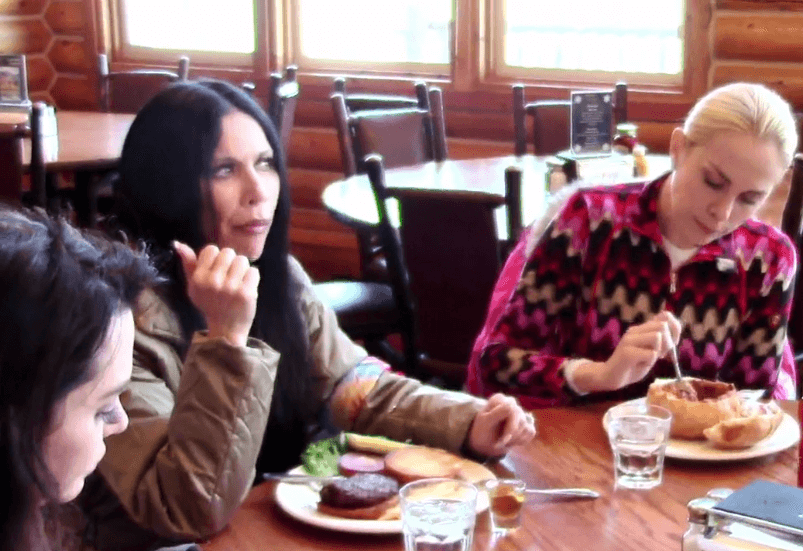 Back at Kam's log cabin mansion — positive vibes fill the air — Brandi's lesbian side comes out again and she offers to suck D'Andra's toes. But she pushes one of D'Andra's feet into her boobs instead.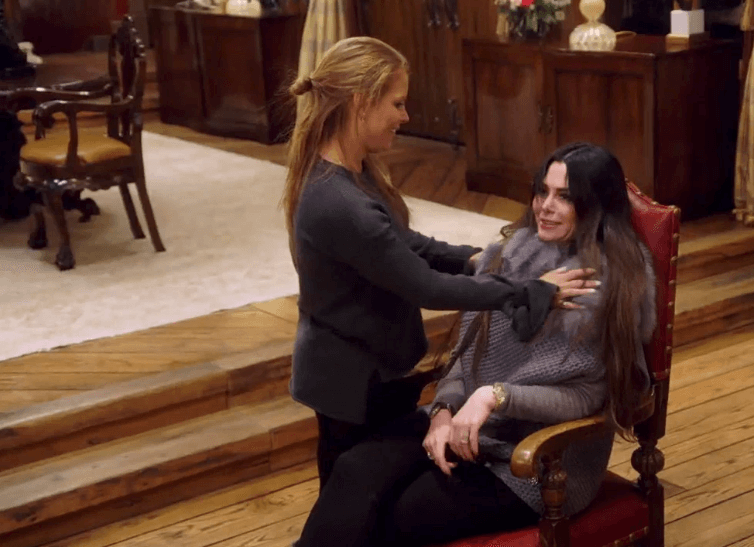 The next morning, Brandi gives Stephanie the lowdown on LeeAnne and D'Andra arguing in the wee hours of the morning over who is the "queen" of their friend group. Kam informs the women that she's releasing them of her pink itinerary and they're free to do whatever they want today. D'Andra and Brandi go shopping in Vail, they spend thousands on things they'll probably never wear, while LeeAnne and Kam get massages. 
Later at dinner, Brandi's holds an impromptu "Who's-the-Queen" pageant, to solve the issue between LeeAnne and D'Andra once and for all. The ladies have fun with the mock pageant, until D'Andra uses this light-hearted opportunity to aggressively confront LeeAnne. D'Andra decides to bring up  the most inappropriate topic for this setting — the delay of LeeAnne and Rich's wedding plans.
LeeAnne, clearly embarrassed by D'Andra's harsh interrogation, tip-toes around the issues plaguing her lengthy engagement. She explains that dealing with her fiancé's loss of vision in one eye has affected the wedding plans.
"At the moment, why I haven't pushed to move forward with a wedding date is that it's been very difficult with him being blinded," she said. "Here's the thing, he's not in a happy place. It affects him and we are together. So I'm just being patient."
She's worried about pushing him too hard and damaging the relationship. "You need to get it together, bitch, right now, because you've been together for nine years," D'Andra barks at LeeAnne. "He loves you and you love him. If that's not it you need to tell us what it is." D'Andra's extremely antagonistic approach is off-putting to say the least.
LeeAnne admits that she was "100 percent" afraid she was going to self-destruct her own relationship. "That inability to believe that I deserve and am worthy is the reason I don't push Rich to get married," she said.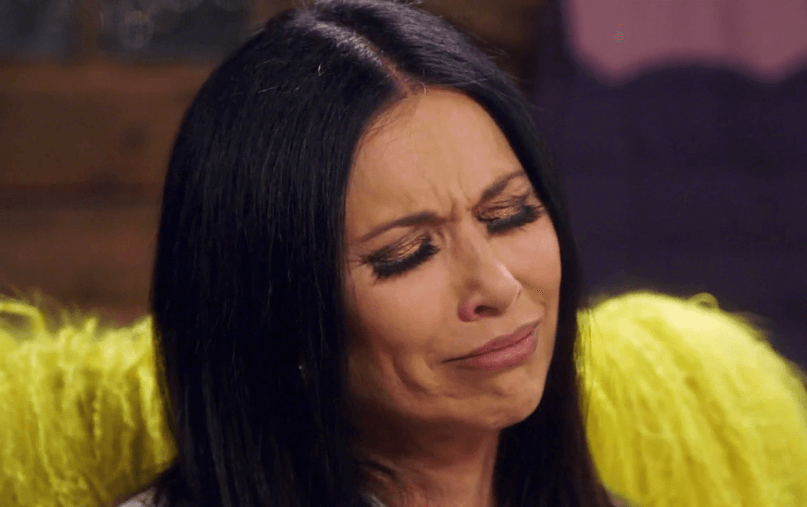 The other ladies offer their support. "I don't want you to feel that you're going to self-destruct something because you're a better person than that," said Cary. "Whenever you decide your date, and whenever you decide that it's right for you guys, you let us know."
The next day, Cary departs early, while Brandi and Kam conduct the talent portion of the "Queen" pageant. D'Andra says she excels in "butt darts," which entails squeezing a quarter in her butt cheeks and dropping it into a glass. LeeAnne recites an original rap song but she can't compete with D'Andra's trailer trash talent that Brandi so affectionately identifies with.
Tune into The Real Housewives of Dallas next week when things get heated at D'Andra's birthday over her social status.
"Like" us on Facebook  "Follow" us on Twitter and on Instagram