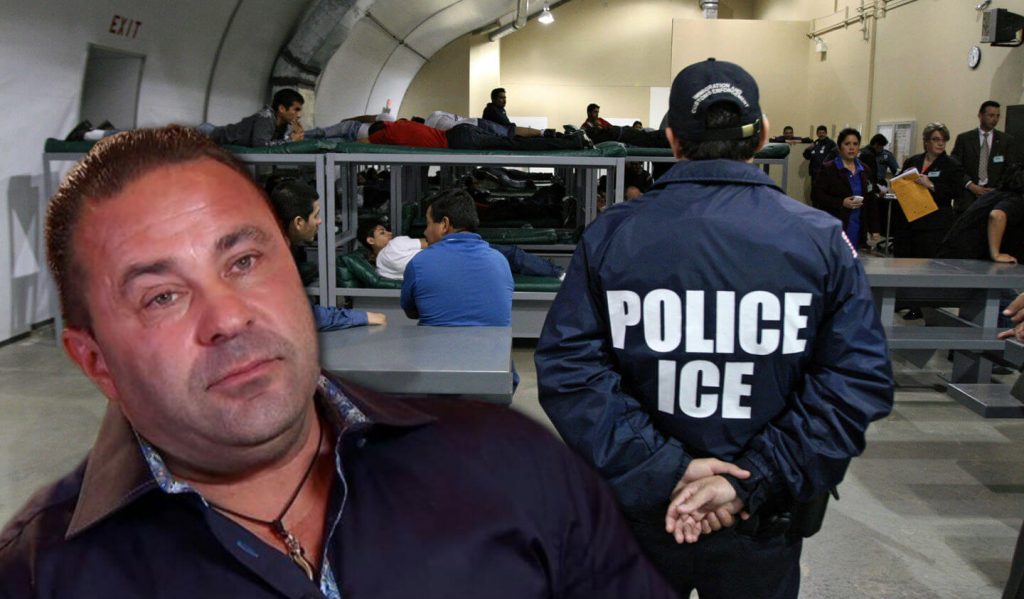 On Wednesday, September 5, Joe Giudice faced Immigration Judge, John Ellington, to fight his deportation back to Italy.
His wife, Teresa, 46, was a no-show once again at Wednesday's hearing, as her imprisoned husband begged the judge to keep him in America with his family. 
As reported, Joe Giudice's deportation from the United States to his native Italy was ordered on March 14, 2018 — and he's currently in active removal proceedings due to his crimes.
"The question is whether a termination is appropriate," Immigration Judge Ellington told the court, before addressing Giudice's attorney Jerard Gonzalez. "You think Mr. Giudice should not be deported because he did not commit crimes that warrant deportation. And you think that even if he is deportable, he should be allowed to cancel deportation proceedings, correct?" Reports Radar Online.
"Yes your honor," Gonzalez replied via telephone.
After Giudice's attorney spoke, Judge Ellington gave the Real Housewives of New Jersey dad a chance to plead his case.
"If I find he is eligible for cancellation of removal or that he should not be deported, the government prosecutors have a right to appeal," Judge Ellington concluded. "Mr. Giudice, we met a few months ago, I know your case very well. Is there anything you would like to say?"
Reportedly, Giudice raised both hands, shook his head and sighed before speaking to the judge.
"I've been here my whole life, I wouldn't know what to do in any other country," he told the court. "I want to stay here."
In 2013, Joe and his wife, Teresa Giudice, were indicted on 39 counts including bank, mail, wire, and bankruptcy fraud, which netted the couple $5 million, over a 10-year period.
Giudice was convicted of three counts of bankruptcy fraud, tax evasion on income more than $1 million, and conspiracy to commit mail and wire fraud, in 2014. 
The next hearing is scheduled for October 10, and the judge will issue a ruling at that time.
"Like" us on Facebook  "Follow" us on Twitter and on Instagram