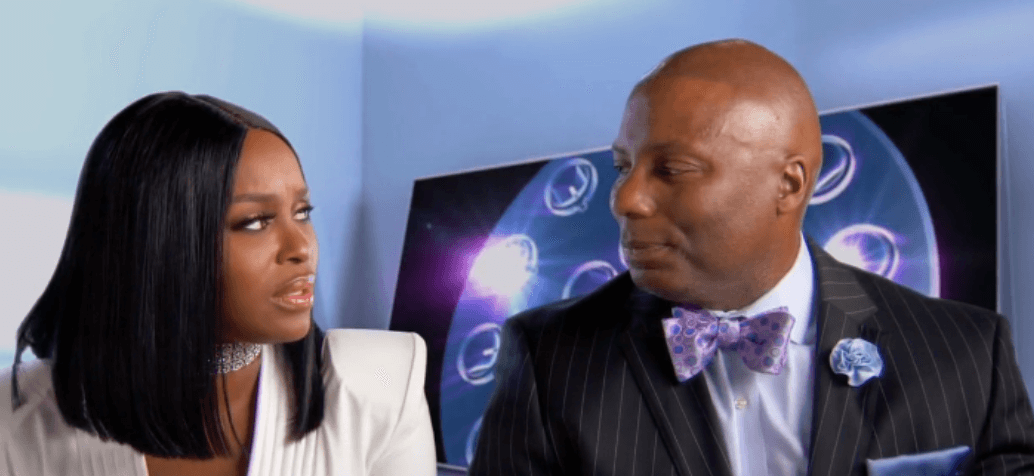 Quad Webb-Luncford's Husband's Mistress EXPOSED on 'Married to Medicine' Season 6!
Married to Medicine returns tonight and the drama on the Season 6 premiere is nothing short of Fourth of July fireworks!
In the preview clip below of tonight's premiere episode, cast members discover that Quad Webb-Luncford's husband, Dr. Gregory Lunceford, has been creepin' behind Quad's back with a mistress! 
As AllAboutTheTea.com exclusively reported, Dr. Gregory got himself involved in a comprising situation with another woman in a hotel room, which Dr. G acknowledged at the 'Married to Medicine' season 5 reunion but claims nothing happened. However, AllAboutTheTea.com interviewed the mystery woman back in March and she spilled tea about their affair — and gave details about oral sex performed and the size of Dr. G's penis. Read all the juicy details here.
On tonight's Season 6 debut episode, Quad's co-stars weigh in on the juicy tea spilled by AllAboutTheTea.com.
"She said they were hanging at the club and he said, 'We should get a room.' And he tried to get on me and I'm like, 'Where's your condom?'" a shocked Toya Bush-Harris read.
Of course the husbands reading the article stand up for Gregory, 'None of that stuff is true. People just say stuff,' Dr. Heavenly Kimes' husband, Damon Kimes, said in the clip.
Dr. Contessa Metcalfe's husband, Dr. Scott Metcalfe, calls Gregory's's alleged mistress a 'thirsty chick.'
Over at Dr. Jackie Walters' house, she and her husband, Curtis, discuss Quad's emotional state over the release of the mistress article, since they went through the same exact scandal last season.
"I can only imagine how she feels," Dr. Jackie said. "You feel like you're on an island by yourself."
Watch the drama unfold above and tune into Married to Medicine's Season 6 premiere, Sunday at 8:00 p.m. EST, on Bravo!
"Like" us on Facebook  "Follow" us on Twitter and on Instagram