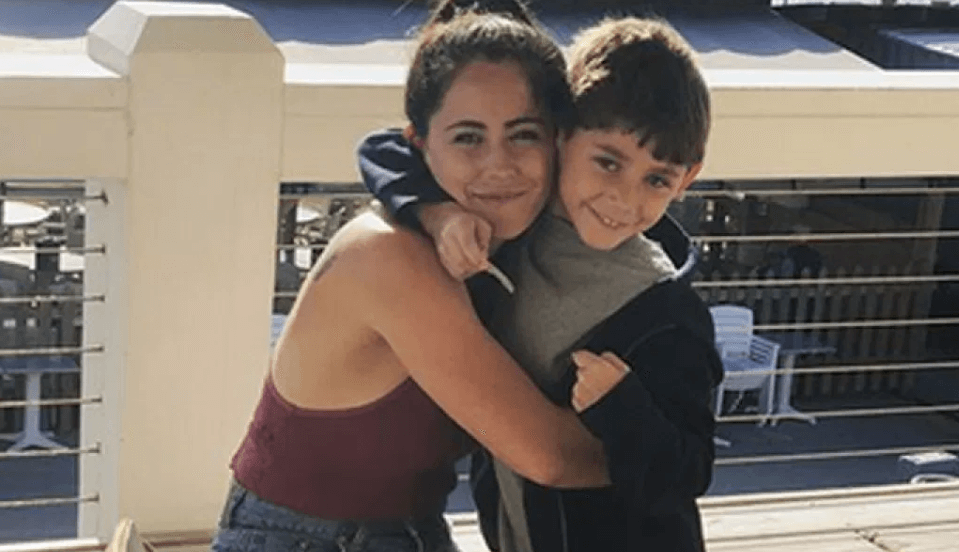 Jenelle Evans Explains Falsely Calling Her Son A Liar!
Jenelle Evans claims that there's nothing more important than the well-being of her son, Jace Evans — but that didn't stop the Teen Mom 2 star from calling the child a liar, to cover her own rep.
Jenelle made headlines in April when a road rage incident was captured by a MTV dash cam, allowing viewers to later partially witness the horrifying episode. Jace, 9, nailed his mother for pulling a gun on another driver — only to be labeled a liar, when Jenelle's mother, Barbara, asked for an explanation.

Jenelle fessed up to slamming her own child while MTV cameras rolled — admitting that she was scared about the repercussions of her actions.
"I was really desperate at the time. And when he said, 'Oh yeah, Mommy pulled out a gun.' I was like, 'No, I didn't. Why did you say that?'" Jenelle told Dr. Drew Pinsky during a post season interview. "Because I don't want to get arrested for something stupid." 
Jenelle Evans added that police were within earshot, when Jace was recounting the scary road rage experience. Jenelle revealed that she later explained her dicey reasoning to her confused son.
"I said, 'Listen, I don't want the police thinking the wrong thing if they hear you say that,'" she said.
Dr. Drew raised an eyebrow at Jenelle's explanation, but as usual, went easy on the MTV star — who informed the audience that she has a concealed  carry permit—and a firearm always within reach. She also claimed that her reaction stemmed from Jace being put at risk by a reckless driver.

Fans aren't buying her excuses — and Twitter-thrashed Jenelle for throwing Jace under the bus.
Jenelle is pretending that this whole incident with her pulling a gun is about being upset that Jace was almost hurt. That is a lie. She pulled a gun and followed him because she had rage. She knows she's wrong because she lied about using a gun. #TeenMom2

— TVBooksMusic (@TVBooksMusic1) August 28, 2018
The way Jenelle yelled at Jace for telling Barb she pulled a gun out, makes me sick. She acted like he was lying and he was probably so confused. That is such mental abuse. She's such a liar. #TeenMom2

— ?????????? (@tokyo_juuzou) July 31, 2018
Jenelle telling Jace he lied about something he witnessed himself might be the most cringeworthy thing of the entire series #TeenMom2

— Tawny (@tmfolk) July 31, 2018
Did Jenelle Evans' latest blunder only push her further from a full-time life with Jace? Sound off — and watch Teen Mom 2, Monday nights, at 9 pm, ET, on MTV.
"Like" us on Facebook  "Follow" us on Twitter and on Instagram