Welcome back to Part 2 of The Real Housewives of New York City reunion! We are halfway through as Andy continues his climb up Bethenny's butt, though currently, he's still interrogating Dorinda about her drinking problem. Dorinda explains she doesn't have a drinking problem now because she's seeing a therapist every other week and talking to her mom. Recipe for success. Andy asks about the remark Dorinda made in Colombia to Luann, "I didn't get a mugshot." Get this, Dorinda tells Andy she wasn't drunk when she said it. Umm, Dorinda, you do realize that makes it worse. Sonja and Bethenny both agree Dorinda was drunk when she said it, while Ramona sits on her fence.
We go to viewer questions. The first one asks if Dorinda should commit to sober living like Luann did. Dorinda says no because…wait for it…she didn't get arrested. You see, that's the indicator there's a problem. Dorinda mocks Bethenny and tells Sonja she's a drunk, too. But at the end of the day, Dorinda thinks of Luann as her dysfunctional family.
Andy shifts gears to the cabaret show and the non-invite for John, but full-invite for Scott. What gives? Bethenny tries to defend Luann, but the others say it was just plain rude. Then Bethenny tries to blame Carole for telling Tinsley that she had to tell Dorinda about this blatant reject of John. And then, Jovani, Jovani, Jovani. Dorinda says she was cheering the name. Andy calls her out for heckling.
So back to Dorinda and her drinking problem, because Andy is obviously obsessed with it. He tells Dorinda that during Lu's testimonials, she said Slurinda has a drinking problem and is jealous of her. Because aren't we all. Dorinda says she doesn't care anymore what Lu thinks because she's apologized ten times already. Sheesh. Save it for next year's story line, will ya.
Finally we are moving on! It's time to dissect Tinsley's relationship with Scott. Flashbacks are shown of Tinsley embarrassing herself by falling to the ground for Scott, trying on wedding dresses with her mom, and crying over her blob babies. Since the finale, Tinsley and Scott have broken up, but have gotten back together, but who knows, by now they could be broken up again. Tinsley says Scott is busy and can't run his company and tend to her every need. Tinsley admits that during their breaks, they see other people and this makes her feel "not great." Andy asks Tinsley if she wants Scott or a husband. Tic-toc-tic-toc. Tinsley wants Scott! She hopes to be engaged in the near "soonish."
Onto to Luann, even though she's not there. Flashbacks are shown of Lu's "journey" down the rabbit hole to rock bottom. Andy turns to Bethenny and asks her to fill him in, because, who cares what the others think. Bethenny says she connected Luann to Dennis to help her with her legal situation concerning the kids. Uh-oh. She needs a new lawyer now, no disrespect. Spoiler alert: there is a memorial to Dennis at the end. Bethenny says the catalyst for Luann's breakdown was the lawsuit from her children for messing with their inheritance.
They discuss Luann's frame of mind as she returned to the show, in complete denial about her divorce from Tom, ready to move on with her life and put that little incident in Palm Beach behind her. Andy is beaming as he gives Bethenny kudos for getting the Countess to admit on film that Bethenny was right about Tom. And then they have a pillow fight. Ugh, these two.
Ramona is tired of being left out. She shares that during last season's cast trip to Mexico, she told Luann off camera a bunch devastating things about Tom. And that's why Luann kept falling into the bushes – plus the 18 Tequila shots. Andy suggests to Ramona it was her fault that Luann drank so much in Mexico, which was not cool.
Andy asks if the ladies knew Luann had started drinking again. They did. Luann had recently been kicked out of a friend's party for drinking too much which seems hard to believe with this group. Bethenny said it was an emotional weekend when Luann made the decision to return to rehab. Sonja says that Luann wasn't drinking during the cabaret shows, but Andy says when he saw the show, Lu seemed off. Bethenny explains that Luann is a misunderstood big baby who wants to be loved and never be alone. Ever.
The heat shifts to Ramona and her many attempts to attend Tom's NYE party in Palm Beach. Ramona admits she had a total lapse in judgment and blames her friend who wanted to go. Andy asks if the ladies think the success of Luann's cabaret show affected her. And I'm like, what? Apparently Luann was a big deal in the Big Apple and the fame went to her head and friends couldn't stand her bloated ego. Bethenny says above all, Luann wants people to know she wasn't stealing from her children.
Onto the failing friendship of Bethenny and Carole. Flashbacks are shown of this trainwreck. Where did it all go wrong? During RHONY filming break last summer, Carole and Bethenny didn't hang out much. Carole spent time with a friend whose husband had just passed away. Bethenny says it all started when they had lunch and Carole made her stay outside and wouldn't let her meet her friend whose husband had just died.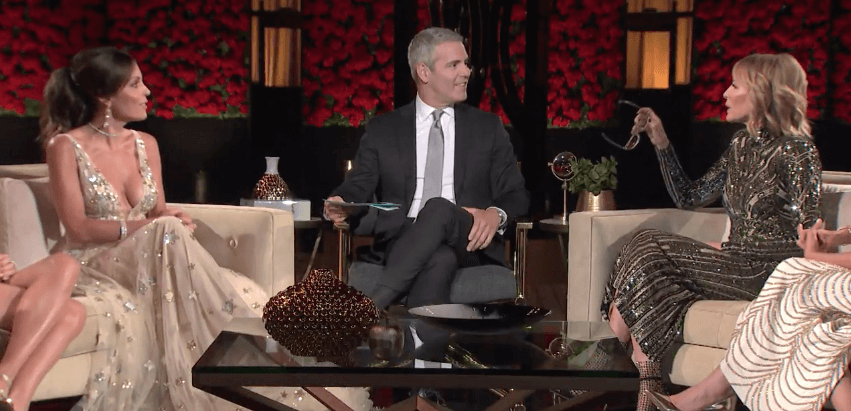 Andy doesn't understand. Anderson would never keep him waiting in the car. Bethenny says that Carole didn't have high hopes for their friendship after they made up the first few times. They disagree on who is to blame. Bethenny pulls out documents, actual documents, of their text conversations. Carole pulls out her phone and puts on her glasses. It's on.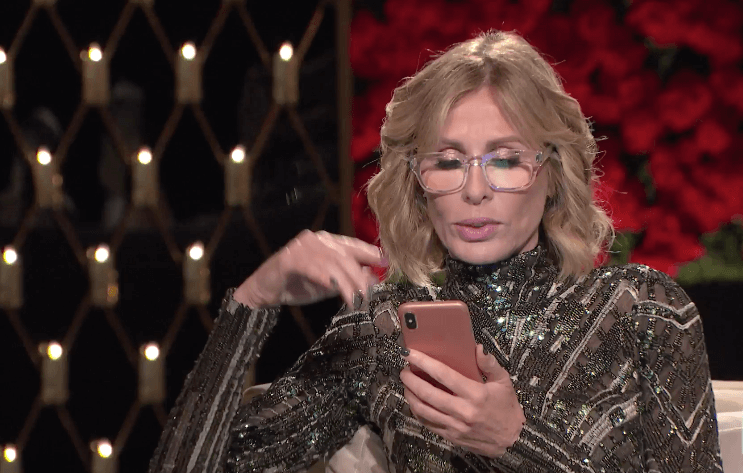 It seems when Bethenny said Carole didn't have a career and doesn't have a child, this really struck a chord. Now Carole wants to choke Bethenny with that chord. Carole says their problems really began in the Berkshires when Bethenny age-shamed Carole for wanting to be 45 but acting 7. By the time they got to Cartagena, Carole was done with Bethenny. Their vicious blogs are mentioned and Carole says Bethenny should teach a master class in gas lighting. It's a mess. But it's about to get messier.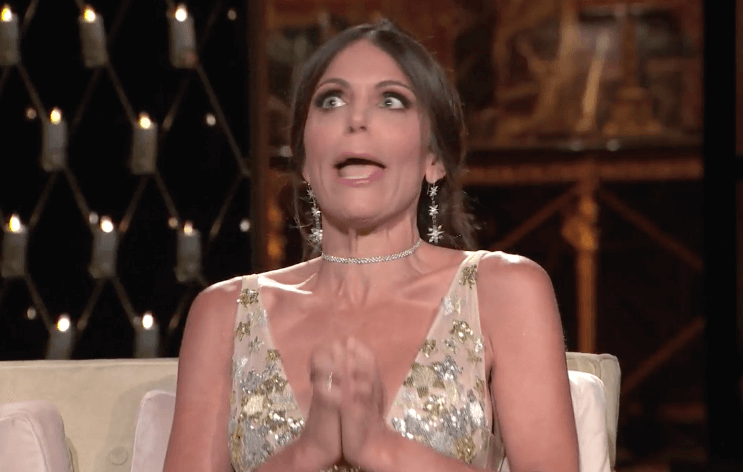 Andy says that Bethenny and Carole both bashed each other. Carole tells Andy he's "full of shit." Andy doesn't like this. Anderson never talks to him this way. Bethenny cackles because it's clear, Andy is hers. (Insert evil laugh.)
Tune in next week for the final installment of RHONY reunion. The ladies discuss the boat ride from hell and Ramona's poop.
"Like" us on Facebook  "Follow" us on Twitter and on Instagram