Celebrity News
Bye Juicy! Joe Giudice's Lawyer Makes Laughable Deportation Defense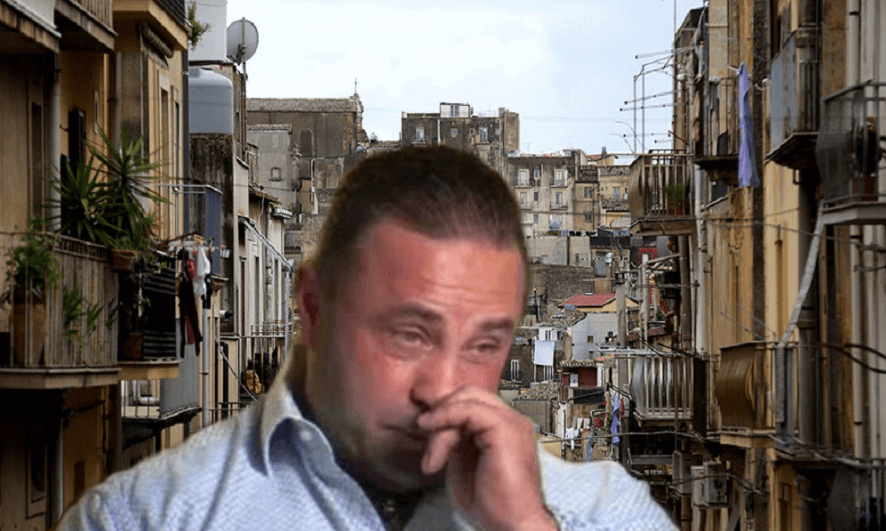 As reported, Joe Giudice's deportation from the United States to his native Italy was ordered on March 14, 2018, by US Immigration Judge, John Ellington.
Given the severity of the crimes Giudice committed — classified as "aggravated felonies" —  the father of four will be deported after serving his 3+ year prison sentence.

However, Giudice's immigration attorney, Jerard Gonzalez, believes his client has satisfactory grounds to appeal his extradition from America. According to Gonzalez, the Real Housewives of New Jersey star is not an "aggravated" felon.
"The question is, is he an aggravated felon or not, and we don't think he is," Atty. Gonzalez told Radar.
"I think he's changed, I think he understands, and I think he'd do well if he gets to stay in the country," Giudice's attorney added.

Attorney Gonzalez' argument for Giudice to stay in the United States is illogical at best, "The question is, is he an aggravated felon or not, and we don't think he is," is groundless. The issue at hand is not whether Giudice has reformed himself while serving prison time. The fact remains that Giudice is a convicted "aggravated felon" — and immigration law dictates that he will certainly be deported.
According to Immigration and Nationality Act at I.N.A. § 101(a)(45), Giudice's crimes are listed as aggravated felonies.
fraud and/or tax evasion involving more than $10,000

perjury with a sentence of at least one year
In 2013, Joe and his wife, Teresa Giudice, were indicted on 39 counts including bank, mail, wire, and bankruptcy fraud, which netted the couple $5 million, over a 10-year period.
Giudice was convicted of three counts of bankruptcy fraud, tax evasion on income more than $1 million, and conspiracy to commit mail and wire fraud, in 2014. 
Despite Giudice's felony rap sheet, atty. Gonzalez insists his client is a 'wonderful' guy, who deserves a second chance.
"You can be the greatest guy in the world… the way the system is, if he is [ruled] an aggravated felon, we don't get to hear how wonderful he is."
The attorney also notes a paperwork error made by Homeland Security, where Giudice was incorrectly classified as an "arriving alien." Which would mean he recently entered the US, when in fact, he arrived in the states at the age of one. However, the mistaken classification is not relevant legally, and will not impact the outcome of this case.
"That's how they initially tried to treat him, but that happened prior to his federal conviction, prior to any of his convictions," Gonzalez explained. "The argument was that it was not the right way to charge him. And it took many years for the government to agree and they finally agreed. It doesn't mean that he is not removable or or not inadmissible — thats what the judge has to decide."
Federal immigration authorities (ICE) are required to detain aggravated felons upon release from prison. Therefore, Giudice will be immediately transferred to an immigration detention facility in March 2019, where he will be held pending deportation to the Italy.  

Additionally, following Giudice's departure from the United States, he is permanently forbidden to lawfully reenter US soil. Giudice won't be allowed to visit his wife and four daughters in America, but they can certainly visit him in Italy.
A continuance hearing is scheduled on September 5.
Based on Joe Giudice's immigration attorney's defense, do you think Joe has a shot at staying in the United States? Sound off in the comments!
"Like" us on Facebook  "Follow" us on Twitter and on Instagram