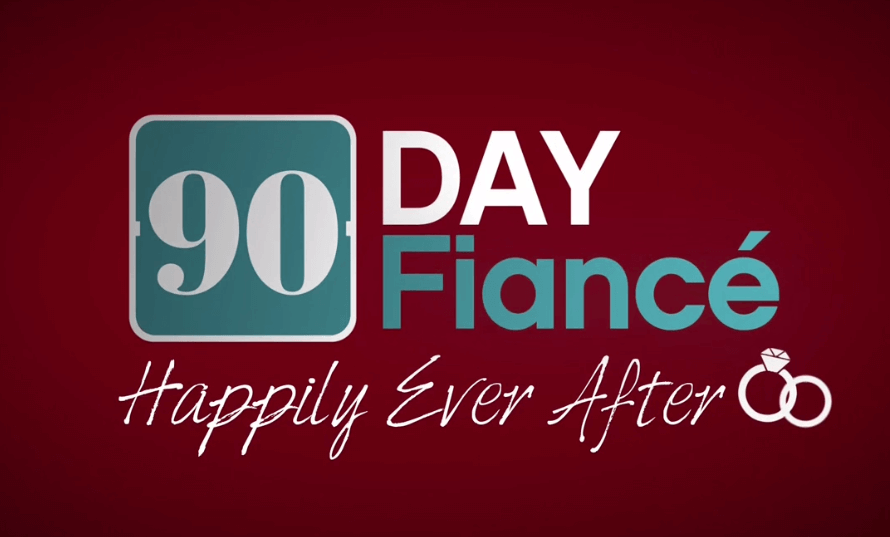 '90 Day Fiance: Happily Ever After' Cast Turns on Each Other In Explosive Tell All!

Part One of the 90 Day Fiance: Happily Ever After Tell All episode went down Sunday night — the cast sitting down with host, Shawn Robinson, to hash out another messy season. Luis, aka the "narcissistic turd," is a Part 1 no-show, but Azan and Nicole are present via Skype, from Morocco. Much of the episode was a repeat rewind — but in true Tell All fashion, the group was baited and ready to bring the heat — against each other. 
We learn right away that Luis has been playing abused wife, and gossiping  with Deadbeat David and Pedro. TLC tries to sell a will-he-or-won't-he show scenario — but is probably hiding Luis in a closet somewhere.
Pao was busted on camera slamming Anfisa last season, so she tries to start off the next round with a filmed backstage apology. Anfisa passes on her offer, and infuriates Pao when she calmly freezes her out. Paola is "seriously" annoyed — and I mean SERIOUSLY.
The show finally begins, and Chantel and Pedro are given their first look at the brawl footage. Chantel is horrified by her husband's actions — but Pedro continues to blame the Family Chantel for the violent ruckus. David reveals that Luis has been crying domestic abuse, an expected development and likely strategy to stay in the U.S..
David continues to offer elementary insight as the self-appointed cast therapist, Molly exposes Luis' porn habit, and Shawn is forced to demand an update on the couples' sex lives. Jorge is the only one astute enough to call out the inappropriate question. Chantel and Pedro continue to squabble over family issues, and Chantel hints backstage that she's holding out on Shawn.
Jorge's alleged baby mama joins the mix, via phone, and babbles out repeat snippets of her story. Jorge is certain that he's not the father of her child, but agrees to take a DNA test. Anfisa doesn't trust anyone, but reveals that if Jorge is a deadbeat dad, she's out. Molly rips into Anfisa's stance, like she's the TLC mother of the year. 
Shawn questions Azan about his Belarusian honey, and he clarifies the backstory through giggles, while Russ makes snarky cracks under his breath. David's daughter, Ashley, makes an appearance, and the trio attempts to make peace. David sobs tears of relief when they all agree that Annie was never a two-bit hooker.
Things liven up, when a producer motions Jorge to cut the slouch, and Pao takes it upon herself to relay the message. Anfisa flips her off, and Pao doesn't appreciate the ungrateful clap-back. Anfisa rises from her chair to deliver a mean hover, but the bad-ass warning falls flat. Pao responds by delivering a passionate street thug monologue, threatening to "take down" Anfisa. Seriously? Meanwhile, David tries to contact Luis for an update, but he doesn't pick up.
Azan hilariously blames Nicole's late night chat demands for staying jobless, and it only gets funnier when Deadbeat David chuckles loftily at Azan's excuse. Azan and Nicole claim plans to wed in the next few weeks, but we know that the vow exchange did not occur. Shawn repeats rumors about Azan's global pursuit of women with cash, referencing the breathy audio. Azan is ashamed of his lusty phone messages, but can't seem to wipe the stupid grin off his face.
Molly and Luis' tacky relationship is rewound, and David reveals that Luis sent him a video of Molly shoving him around. Olivia makes her entrance, and implies that she can't trust her mother to not invite another gutter rat into her life. Molly confirms that she's already canoodling with another much younger man, and Olivia rolls her eyes when asked her opinion on her mom's latest squeeze. Olivia is clearly worried that her mother might move in another loser, so she has chosen to stay away.
Jorge is reconfirmed a liar  before Deadbeat David jumps back into the mix, blasting Anfisa for shrugging off Pao's apology attempt. Paola throws Jorge under the bus, holding him responsible for pitting the cast against his wife, last year. The women swap barbs, and Russ adds his two cents, which triggers another weak stand-up showdown.
The Parents Chantel appear next week, and TLC delivers a wrap on Nicole and Azan's cringeworthy love story.
**In a disturbing 90 Day Fiance What Now update — Devar was discovered sloppy drunk by a TLC camera crew. Melanie alleges that her Jamaican hubby has an alcohol problem — and the footage most definitely points to trouble in paradise.   
"Like" us on Facebook  "Follow" us on Twitter and on Instagram