RECAP: '90 Day Fiance: Happily Ever After' The Aftermath of Chantel's Family Fight!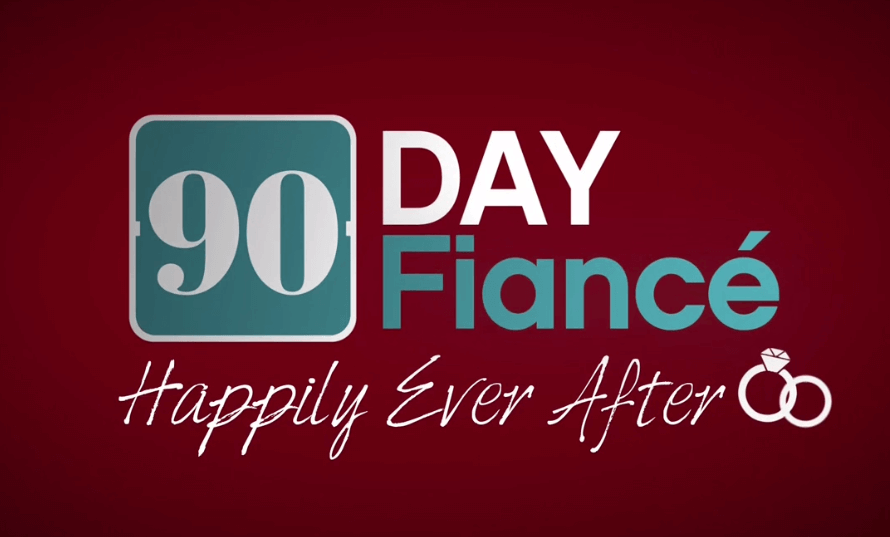 The aftermath episode of the Family Chantel blowout went down last night — concluding a 90 Day Fiance: Happily Ever After season destined for the record books.
Pedro and Chantel
The episode begins with a dishy rewind of last week's Family Chantel brawl. Pedro's take-out donkey kick marks his exit, and cues Chantel to dramatically wail her protest. TLC mics pick up the sibling convo as Pedro and Nicole escape down the street — the messy duo chased by Karen's bellows for immigration justice. The family goes back inside, and the aftermath of the smackdown is as messy as Karen's Spanglish. River is bitten and clawed, and Chantel is indignantly horrified. A hair-waving Karen loudly narrates the drama, while Chantel begins to howl like a wounded cat. Chantel labels the incident a deliberate attack, and is freshly enraged when she realizes that Nicole's shady claws marked up her baby brother. The Costco feast has been splattered, and Pedro and Nicole are dubbed foreign heathens.
The next day, Chantel reveals that River has shut her out, and that she's feeling responsible. She's ignoring Pedro, so she consults her best pal, Gege, who advises her to talk to her husband. Chantel is worried, because it's becoming clear that her husband cannot mix with her family. Chantel finally returns home, and Pedro tells the camera that he feels sad and angry. Nicole has been booted from the couch back to the D.R., but it doesn't take long before Pedro blames River for instigating the fight. Pedro sees nothing wrong with his thuggish behavior, and takes no responsibility. Pedro reiterates that he hates the Family Chantel, and busts his wife for stirring the pot. Pedro ends the quarrel by spitting out a sarcastic submission. He decides to head to the D.R. to cool off.
We pick up in Morocco, just as Nicole and her smirking fiance prepare to break the news to Robbalee that she flew across the globe for no reason. Nicole reveals that she botched the necessary paperwork, and that the wedding has been postponed to probably never. Nicole's relatives are likely screwed, and lots of cash has been wasted. Nicole blew it — and is worried about dropping the bomb on the rest of the family. Azan tries to contain his joy, but assures us all that he's really, truly disappointed. Nicole phones her father, who pushes her to call the whole thing off. Nicole passes, and asks her pop to bail her out. The couple also breaks the news to Azan's family, a tough task, because Azan's mom and sister have supposedly put lots of time and money into planning Azan's sendoff. His sister disses Nicole for being a self-absorbed twat, and claims that the family dished out $6k for the wedding prep. Nicole gutlessly refuses to speak, so Azan apologizes for both of them. It's decided to wait and see if the dumbass American can pull off the paperwork, before any new plan is set. Robbalee later prepares to return home, but takes a moment to pull Azan aside to discuss his womanizing hobby. Robbalee busts him for roping her daughter while canoodling with other women, and Azan admits to collecting honeys from around the globe. He wanted to keep his options open — but only landed a big-a-little-bit booby prize. Robbalee also discovers that Azan's lusty voice messages were to his online harem, not pranks on random tramps. Azan can't keep a straight face, but Robbalee believes him when he swears that he's not an internet man-whore. Robbalee leaves for the States, and Azan fesses up to Nicole about his online hijinks. Nicole is disappointed, especially because Azan clearly only regrets getting caught. Azan admits to flirting his way through their engagement, but promises to cut the crap if they ever actually get married.
David and Annie
We catch up with David and Annie, who are packing up their life to move from one dump to another. The couple sits down to discuss their pathetic predicament, and Annie floats the idea of returning to Thailand. David's deadbeat emotions kick in, and the waterworks do the trick. The couple agrees to move into Dump 2, and make it work. They later throw their junk in a pickup truck and head to their new home.
Annie blurts that she "wants to die," preferably in Thailand. The move is humiliating, so David finally submits to working off their rent at the storage facility. Annie is down in the dumps, and David is worried that she might make a run for it. Things are looking bleak, but at least David is pushing a broom. 
Jorge and Anfisa
Jorge begins his segment by phoning his alleged baby mama, to appease Anfisa. Jorge and the woman had a high school romance, but Jorge only admits to joking about fathering her child. The woman shrieks at him for dodging DNA testing, and nails Jorge for sending mixed messages, even buying gifts and asking about the child's well-being. Jorge hears his ex out and Anfisa believes her, but later disses Jorge's patient stance. She decides that Jorge should have been tougher, and demanded that his baby mama quit calling her ugly. Jorge is only a maybe-daddy, but a for-sure fibber. Jorge agrees to submit to a DNA test — but swears that he is NOT the father. TLC later reveals that Jorge had been arrested in Arizona, for transporting marijuana over state lines. Jorge pleaded not guilty, and is awaiting his trial.
Molly and Luis
Molly is taking Kensley rollerskating, to celebrate Luis being gone forever.  Olivia has agreed to join, and the teen is happy to see her little sister. Olivia explains that Molly's low-rent stress was too much to bear, and does not regret escaping the madhouse. Molly finally apologizes for bringing the Dominican gutter rat into their home, and Olivia appreciates it. They hug it out, and agree to talk more about Olivia coming home. The mother/daughter scene is sweet. We later hear the good news that Luis signed the divorce papers, so Molly sits with a wiggy lawyer to seal the deal. TLC rewinds Luis' most cringeworthy moments, as we wave goodbye to one of  the biggest clunkers in 90 Day history.
Russ and Paola
Paola informs us that due to the fake Colombian drama being over, she has now committed to mustering resentment towards her husband. Russ claims that Pao has been closed off, and that he feels it unfair to be busted for being insensitive, after being shoved away. Pao busily whirls herself into a storyline, blaming Russ' heavy work schedule and a lack of communication for their intense issues. The couple manages to deliver an argument, and Russ tries to validate Pao's obnoxious attitude. Pao rambles out an ultimatum, and tries to convince us all that she now hates her husband. Pao is scared — possibly because her latest attempt at controversy is a dud.
The Tell All episode explodes next week, when the cast is baited to rip each other to shreds. Don't miss it!
"Like" us on Facebook "Follow" us on Twitter 
Becca is a Senior Editor for All About The Tea. She's a coastal girl who loves the outdoors, and writing about the sneaky and silly side of reality TV. Her bio is short, but her snark is endless. She loves writing for the sharpest posters in the world.