RECAP: '90 Day Fiance: Happily Ever After' Pedro FIGHTS Chantel's Brother River!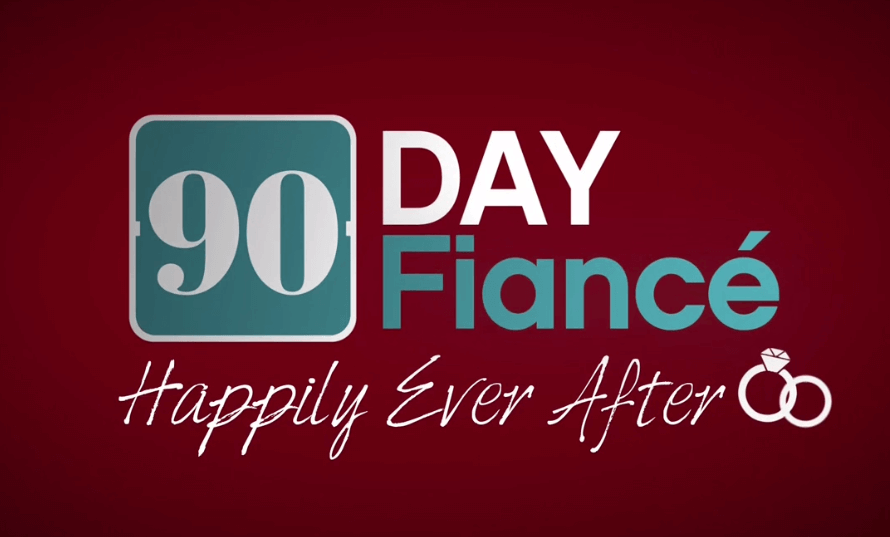 The episode we've all been waiting for exploded last night, as our 90 Day Fiance: Happily Ever After ride careened delightfully off script.
Nicole and Azan
This week's episode begins in Morocco, where Robbalee is amped and ready to analyze Azan's marriage motives. On the way to see Azan's mother in Agadir, Nicole smothers her uncomfortable groom in googly eyes, causing a blip in Robbalee's bullcrap meter. Azan's mother greets Robbalee affectionately, and welcomes the trio into her home. The group interaction is initially awkward, largely because of the language barrier. We hear that Azan's mom has taken over the wedding plans, and Robbalee stifles a cringe, explaining that she needs to know more before cosigning this runaway train. Azan's mother assures her that worry isn't necessary, and Robbalee is ultimately encouraged by the first meeting. The couple later attempts to file for a marriage license, but Nicole's photocopied police report doesn't fly. Nicole's family is traveling across the globe for a non-event, and the couple is worried about losing lots of cash. Azan is peeved — or so he says.
David and Annie
We join David and Annie during fire house dinner prep, and David shocks no one when he reiterates that the couple is still flat broke. Chris delivers more bad news, giving them a few days to get their deadbeat butts out of his firehouse. He provides another housing option, even offering David a shot to work off the rent at a storage facility apartment. Annie declares that her husband is a dirty liar, and a promise-breaker. The couple later drives to their potential new home, and Annie's resting bitch face and adopted gutter mouth weigh in on the space. David discusses the job requirements with a facility employee, and predictably disses the idea of actually working for a living.
David is an educated sloth, and believes that he's above such a menial position. The worker lists off the problems with living on the premises, and Annie is horrified. They check out the space, which looks like a grubby rec room. There's no stove, which is a deal breaker for Annie. She balks at the idea of moving into the dump, and threatens to go back to Thailand. Another day — another empty threat.
Jorge and Anfisa
We catch up with Anfisa, who reminds us that she and her hubby are embroiled in Maury-worthy baby drama. Jorge denied a past lover's claim long ago, but Anfisa thinks that her husband might be hiding the real truth. Jorge delivers an exasperated eye roll and a fresh denial, when Anfisa reveals that the scorned ex is at it again, messaging her on social media. She's worried that Jorge might have abandoned his child, which she considers a game-changer, because she grew up without a dad. Jorge thinks that he's screwed no matter what, and explains that a high school girlfriend is behind the accusation. Jorge claims that the dates don't add up, but Anfisa knows that hormones, 10 years, and being a lying loser can muddle a memory. Anfisa can't deal with Jorge's paltry income taking a child support hit, but nudges Jorge to meet with the woman, and seek the truth.  Anfisa doesn't believe his promise to follow through, and declares — in her best Maury voice — that the girl in question IS Jorge's daughter.
Molly and Luis
Molly begins by informing us that she feels intensely cheated and defeated. Molly and Luis are headed for Splitsville, so she decides to meet with her brother, Jess, to catch him up on the latest drama. Jess goes out on a  weak limb, dubbing Luis "a little selfish." Molly catches Jess up on her string of dumb-ass decisions, including actually wondering if Luis had an agenda. Molly knows that Luis has been trolling tramps on social media, and hopes that the suckers in his path make smarter choices than she did. 
Russ and Paola
We learn that Pao's grandmother passed away, shortly after her deathbed was exploited by TLC. Pao cannot return for the funeral, so she lights a candle in her grandmother's honor, and phones her mom to offer support. Paola misses her family — and likely a more compelling storyline.
Chantel and Pedro
The scene that everyone's been waiting for finally arrives — and the Family-Chantel is there for it. Chantel's mother, Karen, has prepared a nice footless dinner, but is also ready to throw down, if necessary. Chantel reminds us of Nicole's nasty taunting and her own shady tattling — prepping us for the big event. Chantel's father, Thomas, is disgruntled by Pedro's actions, but is ready to eat. Pedro and Nicole are welcomed warmly, and the dinner starts off on a false positive note. Nicole is polite and friendly, but Chantel knows that it's an act.
Karen gets the party started, by prodding Nicole to fess up to her bitchery. Pedro begins to seethe, as Karen busts Nicole for her nasty behavior. Nicole denies it, going back and forth with Chantel, until Pedro begins to mouth off disrespectfully to Karen. River defends his mother, swatting a light fixture, which triggers Pedro to aggressively pounce. The family jumps in to defend River, and producers have to step in to break up the juicy brawl. Pedro donkey-kicks Karen's tablescape as a parting shot, and Karen proudly snatches Nicole's weave, before Pedro and Nicole make their exit. Chantel seizes the moment, and begins to wail into her cleavage. 
Chantel's spotlight moment carries over to next week, as the fallout from the smackdown begins. 
"Like" us on Facebook  "Follow" us on Twitter and on Instagram 
Becca is a Senior Editor for All About The Tea. She's a coastal girl who loves the outdoors, and writing about the sneaky and silly side of reality TV. Her bio is short, but her snark is endless. She loves writing for the sharpest posters in the world.