RECAP: '90 Day Fiance: Happily Ever After' Pedro's Sister's Arrival Causes Explosive Fight With Chantel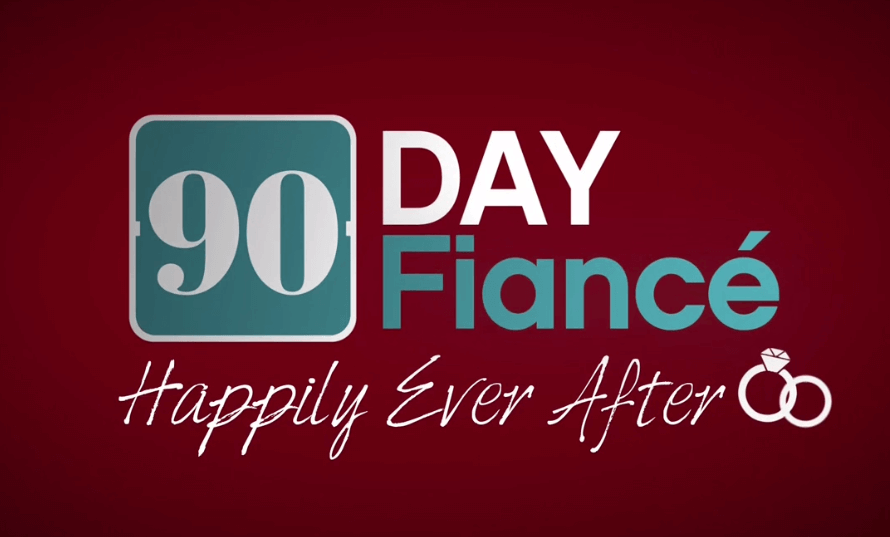 The 90 Day Fiance: Happily Ever After ride rolled on Sunday night — check out the latest!
Molly and Luis
We hop back onto the ledge TLC left us on, as this week's episode kicks off. Molly and Luis are fighting, and Luis is prepped to manipulate Molly into a domestic incident. Luis has barricaded himself in a bedroom, blasting his music and freezing out his testy wife. Molly is fed up, so she busts into the locked room, stomping after Luis from room to room until he threatens to call the police. Molly shoves him away from the phone, before leaving the house with Kensley. Molly can't believe she's in this position, and regrets bringing the Dominican bar-rat into her home. Molly later tries to track Luis down, to get a handle on his whereabouts, after she discovers that Luis abandoned her house. Luis refuses to clarify his position, so Molly informs him that she will be seeking a divorce. Molly meets with a divorce lawyer, admitting that she ignored due diligence before jumping the foreign bartender. Molly explains her predicament to the lawyer, admitting that she may have been snookered. The lawyer encourages her, advising her to seek the advice of an immigration attorney. Molly wants Luis gone — preferably to the other side of the globe.
Nicole and Azan
Nicole and May are on their way to Morocco, soon to be reunited with May's online daddy, Azan. TLC catches up with the Moroccan dreamboat, who's excited to see his ticket to America, after a lengthy separation. The duo rewinds their naughty missteps, obstacles only overcome by their true love. The faux family is reunited, and everyone is happy. Azan is laying it on thick, hoping to make up for those lusty voice recordings.
They take a side trip before they link up with Azan's family, and settle into their separate rooms. Nicole later confronts him about his sexy phone calls, which Azan writes off as a boozy joke. Azan admits that he hunted women down on social media, adding that he's sorry, in a hilarious kind of way. Azan pushes her to forget the past, but Nicole is hurt, and clearly uneasy.   
Russ and Paola
Russ and Juan's dramatic tiff is rewound, the fakery ending in Russ demanding to be number one, or nothing. Russ disses "Colombian" aka "mean girl" Pao, but Paola plays victim, reminding viewers that facing her frozen-out family has been no picnic.
The couple later meets up with photographer friend, Geo, who evidently wants to shoot a Colombian girlie calendar. Geo wants to paint Pao's boobs in a classy way, which of course, makes Russ twitch. Russ swallows his values, and vows to support his topless wife. Juan shows up at the shoot to stir up trouble, and squabbles with Pao over who was to blame for the fake fight with Russ. Juan is a like a TLC brother, so Paola wants to keep the peace. Pao hears that Russ has arrived, and as he makes his entrance with Paola's parents, Juan warmly welcomes mom and pop, while icily snickering at Russ. Juan spits venom at  the TLC cameras, while Russ keeps his cool. Pao's parents are all for their baby girl taking her top off for art — and encourage Russ to loosen up. Pao is uncomfortable with her parents gawking on the sidelines, but the shoot is a "borderline nude" success.
Jorge and Anfisa
Anfisa begins her segment by reminding viewers that her husband is a filthy fibber. Jorge just hopes that Anfisa can forgive his lying ass one more time. Jorge wants to move on, but Anfisa isn't so sure, because Jorge never apologizes. They address the topic a second time, Jorge claiming that he lies to avoid Anfisa's wrath. Jorge finally apologizes, admitting that he lies to cover up actions he regrets. Anfisa reminds him that his family is the worst, especially his sister. Jorge promises to work on it, and they agree to keep up the counseling sessions. Anfisa later sits for an individual counseling session, describing Jorge's sicko patterns to the pro. Anfisa opens up about her family history, while struggling to pinpoint just one of Jorge's positive qualities. Anfisa spills about Jorge spreading rumors during the Tell All, and labels his threats as blackmail. The trust has been shattered, likely beyond repair, but Anfisa isn't sure if she dares to seek a divorce. She's scared of what Jorge might do if she breaks it off, and doesn't know what to do next.
Chantel and Pedro
Chantel is bracing herself for Pedro's sister's arrival, amid family chatter about the rest of his shady clan. Team Chantel consults with a local P.I., who takes notes while trying to act interested. Chantel's parents float their mooch off America theory, and the investigator agrees that something feels off. Chantel reveals that she's shut out of Pedro's comp and his phone, amping the intrigue. Chantel's parents feel vindicated by the P.I.'s growing concern, but Chantel is peeved that the focus has shifted to Pedro. Chantel pushes her parents to shut down the crazy — calling the meeting an ambush and a betrayal of her gamer back home.
Pedro and Chantel later take delivery of an enormous sectional, a piece much to large for their place. Pedro's gaming station and Chantel's new boobs are hogging up the room — but they finally make their latest purchase fit. Chantel reveals that her family has teamed with a P.I., and Pedro declares his in-laws crazy, racist, or crazy racists.
The couple later picks up the bitchass-slutass-whore, aka Nicole, who's clearly excited to strut her stuff for the TLC cameras. Nicole refuses to sleep on the new sectional, side-eyeing the camera, as she launches her first diva number.    
David and Annie
Annie begins her segment by visiting a local Thai temple for a hometown hug. She meets a fellow Buddhist, Tuk, and a cheerful monk is happy to pray with the ladies. Annie  opens up to her new TLC friend about her cultural struggle, and her dud life in America. Annie complains about her deadbeat husband, their financial hardships, and her bleak chance of getting pregnant. Tuk kindly labels David too "laid back" aka "too lazy." Annie was sold a bill of goods, and she's impatient to get the promised luxury started.
Next week, a baby daddy claim hits Jorge, and Robalee arrives in Morocco.
"Like" us on Facebook  "Follow" us on Twitter and on Instagram 
Becca is a Senior Editor for All About The Tea. She's a coastal girl who loves the outdoors, and writing about the sneaky and silly side of reality TV. Her bio is short, but her snark is endless. She loves writing for the sharpest posters in the world.