#90DayFiance Star Nicole Nafziger Calls Off Wedding To Azan Amid Cheating Scandal!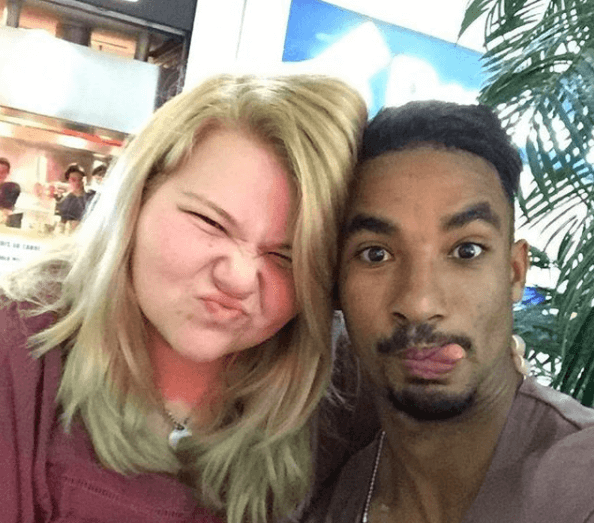 Nicole Nafziger has returned to the United States — the 90 Day Fiance star is back in Florida, after moving to Morocco to bag her groom, Azan Tefou.
TLC chronicled Nicole's move on 90 Day Fiance: Happily Ever After — her plan to wed Azan on his turf, and legally return to the states with her new husband. Nicole's stepfather dished to Radar Online, delivering an update on the messy couple.
"They called it off," Joe Fouraker revealed. "They said the timing wasn't right."
Joe and Nicole's mom, Robalee's "prayers were answered," and while relieved that Nicole is still single, Joe clarified that the couple is still together.
"Is she going back to get married? I don't know," Joe said. "She still talks to him. I think she still intends to go back. The wedding dress is still there."
Nicole returned to the Florida on May 21st, because her Visa ran out.
"She had to come back here," Joe said. "She was there for almost six months. She is now living with her sister in a mobile home. Her daughter May is with her."
Controversy clouded Nicole's decision, after Azan was captured on leaked audio, flirting with other women. Azan denied cheating, blaming his whispers on a boozy night out with his friends.
"He had an explanation and said, 'That was before I met you,'" her stepfather said. "She believed him. She wants to believe the best in people. She isn't mature enough to understand people will take advantage of her. She's a foolish young lady."
What do you think is next for Nicole and Azan? Watch their story unfold on 90 Day Fiance: Happily Ever After — Sunday night at 8 pm, ET, on TLC.
"Like" us on Facebook  "Follow" us on Twitter and on Instagram 
Becca is a Senior Editor for All About The Tea. She's a coastal girl who loves the outdoors, and writing about the sneaky and silly side of reality TV. Her bio is short, but her snark is endless. She loves writing for the sharpest posters in the world.