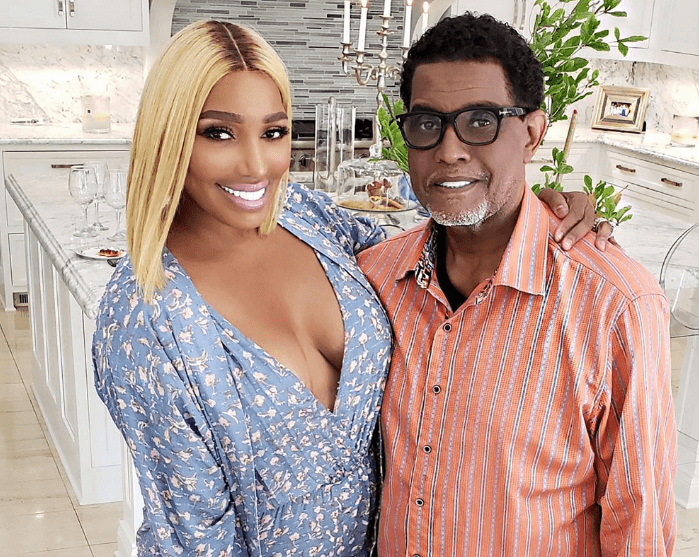 The door is open?
NeNe Leakes has received a barrage of support following her husband, Gregg's cancer announcement — surprisingly even from arch enemy, Kim Zolciak-Biermann.

The Real Housewives of Atlanta star, 50, shared a heartfelt post on Instagram thanking her former friend for a super deluxe care package.
"What can i say other than THANK YOU! Thank you @kimzolciakbiermann for your thoughtful gift!" Leakes Instagrammed on Wednesday. "Opening your box is like Christmas! Just all kinds of goodies😂😍"

On June 13, NeNe shared a photo of Gregg and captioned it, "Our New Normal and the fight begins #f**kcancer #mdandersoncancercenter #yougotthis #iloveyou."

As fans know, NeNe and Kim have been involved in an explosive feud over the past year. Kim's daughter, Brielle Biermann, secretly recorded bugs in NeNe's bathroom then posted it on social media. NeNe fired back, calling Brielle and Kim "racist trash." Both sides traded barbs and their fight got really ugly, resulting in Kim quitting the show. 
NeNe previously thanked Kim for reaching out when she first revealed Gregg's cancer diagnosis. Does NeNe's new friendly gesture mean — the door is open? Sound off in the comments!
"Like" us on Facebook  "Follow" us on Twitter and on Instagram