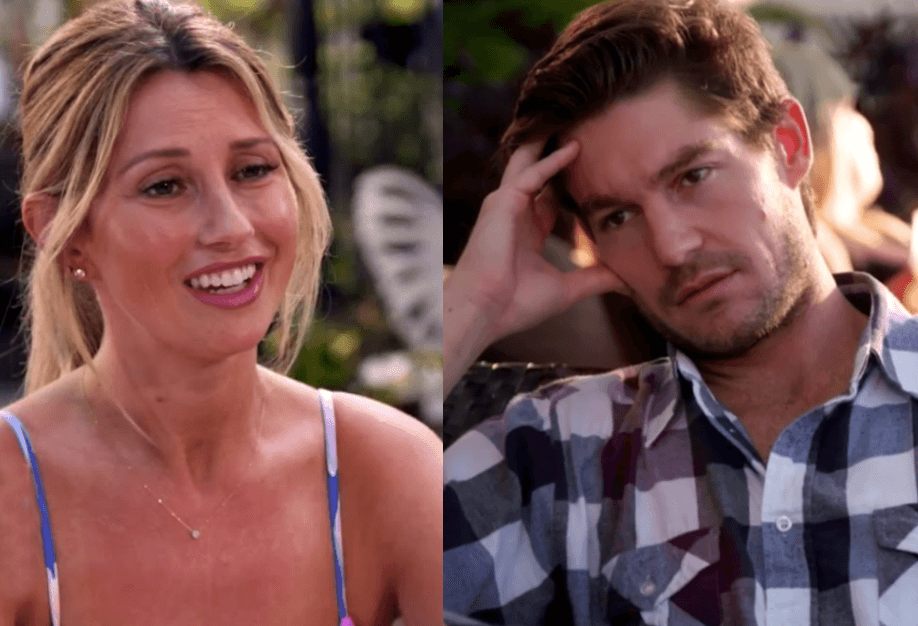 Southern Charm add-on, Ashley Jacobs, plays the devoted girlfriend of Thomas Ravenel — but was the reality rookie really scoping out hotter prospects behind her leading man's back? 
In a released Bravo after-show clip, Craig Conover and Austen Kroll discuss the shifted cast dynamic — and whether or not the Cali girl was on the Charleston prowl.
Fans watched Ashley complain about her relationship with Thomas to Craig in a recent episode — but what was really behind the awkward exchange?
"It always kind of got weird with her, where it would get intense real quick," Craig says. "She would start talking 'if you were a few years older, I would totally be dating you. You're who I would want to date.'"
Craig admits that he did "get a little uncomfortable," despite the flattering nature of Ashley's "bizarre" comment. Austen and Craig both note that her "few years older," requirement made little sense — unless "older" really meant wealthier.
Craig reveals that Thomas is aware of Ashley's come-ons, before Whitney Sudler Smith chimes into the discussion.
"You know what she told me?" Whitney remarks. "'If it wasn't for Thomas, you'd be my second choice.' Like I'd have any interest in the world in going out with this person."
Shep Rose labels the men in the cast "a shooting gallery," but will Ashley's risky game backfire in her face?
Let us know what you think!
Watch Southern Charm, Thursday nights at 9:00 p.m., ET, on Bravo. 
"Like" us on Facebook  "Follow" us on Twitter and on Instagram