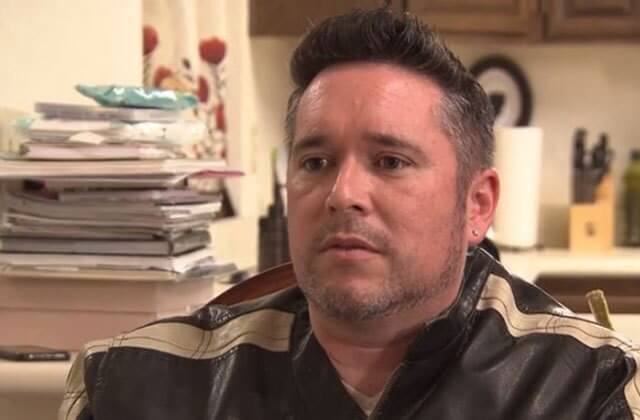 As reported, Briana Renee made some shocking claims about her soon-to-be ex husband, Matt Grundhoffer, in a restraining order that involves death threats, bestiality, and proposing sex acts involving his minor son.
Now a newly filed lawsuit on June 4, 2018, against the State of Washington, Department of Social and Health Services, and Child Study and Treatment Center, claims Matt sexually assaulted a minor girl, whom was under his care.
According to court documents obtained by Radar,  the unnamed minor was undergoing care at Child Study and Treatment Center because of a disability. During her stay at the treatment center in 2009, Grundhoffer, 40, was employed as a counselor.
"Defendants knew or should have known that Grundhoffer posed a danger to [Plaintiff] and others at CSTC," the court papers read. "[Plaintiff] met Grundhoffer at a time when she was a minor child and vulnerable."
She continued to allege,
"Grundhoffer manipulated that vulnerability by grooming [Plaintiff] during their counseling sessions for a romantic relationship and breached his ethical duties by engaging in a sexual relationship with [Plaintiff] while she was a patient, a minor child and held at CSTC."
The Plaintiff claimed she "developed an emotional dependency" on Grundhoffer based on his position of authority and trust. She claimed it was breached when he "pursued a personal and sexual relationship."
"Grundhoffer's sexual abuse of [Plaintiff] continued after her discharge from CSTC," the complaint claimed. "The improper relationship has caused significant confusion and severe emotional harm to [Plaintiff], including humiliation, mental anguish, shame, depression and general deterioration of her emotional wellbeing."
She claimed the defendants failed to protect and keep her safe. Their conduct was "reckless, grossly negligent, negligent and in bad faith."
She is asking for damages and recovery of reasonable attorney fees and costs. A trial has been set for June 3, 2019.
His estranged wife, Briana Renee, filed for divorce from cheating Matt, in January 2018. 
The Little Women LA star cites irreconcilable differences for the split. She's requesting spousal support and wants the court to terminate any support for Matt.
Briana says she uncovered graphic sexual messages between Matt and a woman on November 28 that describes Matt as a depraved child molester.
"The conversations were recent and involved bestiality and the proposals of sex acts with minor children, including the proposal of involving sex acts with Matthew's minor child, age 12, from a previous relationship," she claimed in court docs obtained by Radar. "I am fearful for him to be left alone with our minor son."
Their November breakup came after Matt verbally abused her, calling the reality star a "cunt" and a "worthless bitch," according to a restraining order filed by Briana in December. When he is drunk, which apparently happens often, Matt allegedly threatens violence.
"Matthew specifically states he would take our son away from me and take him to Washington," Briana wrote.
Matt also allegedly "threatened to kill" Briana in front of Maverick and Leiana on several occasions.
"Like" us on Facebook  "Follow" us on Twitter and on Instagram