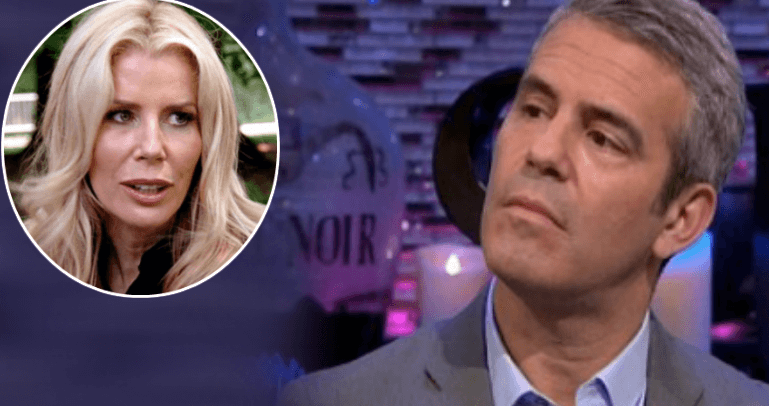 Andy Cohen is addressing allegations that Bravo producers push alcohol on Real Housewives stars.
Former Real Housewives of New York star, Aviva Drescher, did a recent interview with the New York Post entitled, "Housewives Cast: 'Show drove us to drink.' " In the article, she claims RHONY producers would aggressively encourage the cast to get liquored up while filming, and alleged that she was once pressured to take a shot of alcohol while filming.
The Watch What Happens Live host called the article the "dumb."
"I mean, this article is so dumb," Cohen said on his Instagram story. "It's a lot of quotes from Aviva complaining about the show, basically."
Bethenny Frankel shared her two cents about Aviva's on-set experience, "As the person responsible for putting you on RHONY, I take offense to you misrepresenting the truth & saying producers prodded you to drink," tweeted Frankel, 47. "As someone here since day 1 with 13 years of reality TV experience, it is a flat out falsehood."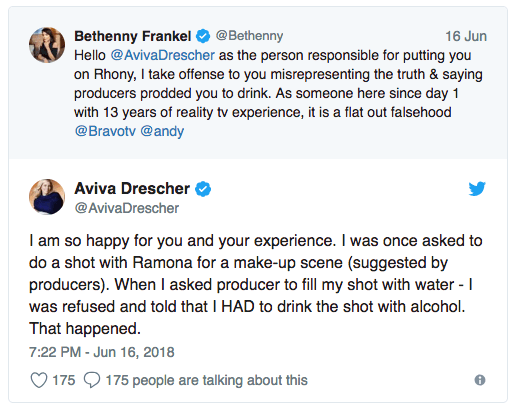 Aviva not moved by Bethenny's bullish interjection responded with, "I am so happy for you and your experience," she tweeted in response to Frankel. "I was once asked to do a shot with Ramona for a make-up scene (suggested by producers). When I asked producer to fill my shot with water I was refused and told that I HAD to drink the shot with alcohol. That happened."
A Bravo spokeswoman released the following statement.
"The franchise follows the women in their real lives. No one is pressured to drink alcohol. If the network, production company or castmates have deemed that someone is putting themselves at risk in their overall lives, we have taken and will continue to take responsible action."
The Real Housewives of New York airs Wednesdays, at 9 p.m. ET, on Bravo.
"Like" us on Facebook "Follow" us on Twitter and on Instagram