RECAP: '90 Day Fiance: Happily Ever After' Luis Locks Himself In A Room During Fight With Molly!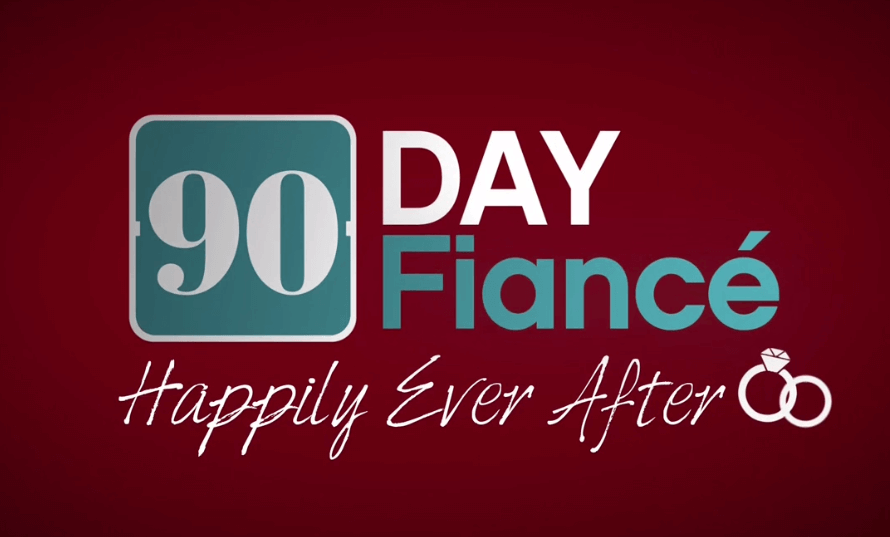 90 Day Fiance: Happily Ever After is heating up — what's the latest on our messy flock of international lovebirds?
Russ and Paola
Russ and Pao's story picks up in the middle of a brouhaha between Russ and Pao's TV bestie, Juan. Juan is werking his time in the reality spotlight by tossing shady jabs at Russ, and while Pao acknowledges that she vowed to stand by her man, she's dramatically torn. Pao blames Russ for looking at Juan sideways, but the only obvious truth is that this couple needs acting classes, stat. Juan double-dog dares Russ to put up his dukes, but Pao yanks her hubby away, wondering how the manufactured drama will impact her marriage. The couple snipes at each other during the ride home, arguing over who started the fake fight with Juan. They continue the debate in their hotel room, Pao ranting and raving over the melodramatic showdown. Russ ends his own tantrum with a classic ultimatum — HIM OR JUAN. Somewhere in Colombia, a TLC producer yells "CUT."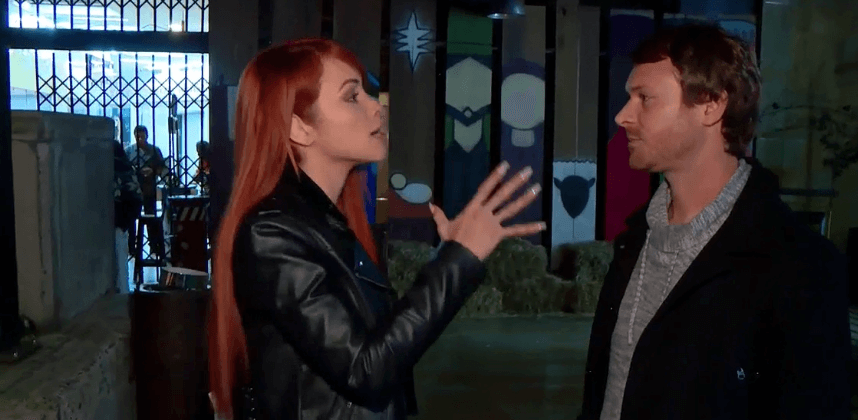 Jorge and Anfisa
Anfisa begins her segment by reminding viewers that her husband is a compulsive liar, but aside from that, her marriage is lookin' up. She reveals that she has gotten into phone snooping, and has discovered that a meeting between Jorge and his friend, Ramone, has been arranged. Anfisa wants to tag along, but Jorge is worried that Ramone might blurt out info that will upset his on-edge wife. Anfisa notes that Jorge has been hoarding friends behind her back, and shares that she plans to interrogate Ramone about his intentions. Ramone chimes in, reminding viewers that Jorge himself stated that Anfisa was engaged in "prostitutorial" endeavors. Ramone isn't thrilled by Anfisa's surprise appearance, but awkwardly welcomes "Cruella" into the mix. Anfisa knows Ramone isn't a fan, so she gently advises him to keep his stoned mitts off her husband. Ramone does his best to be cordial, and hopes for the best.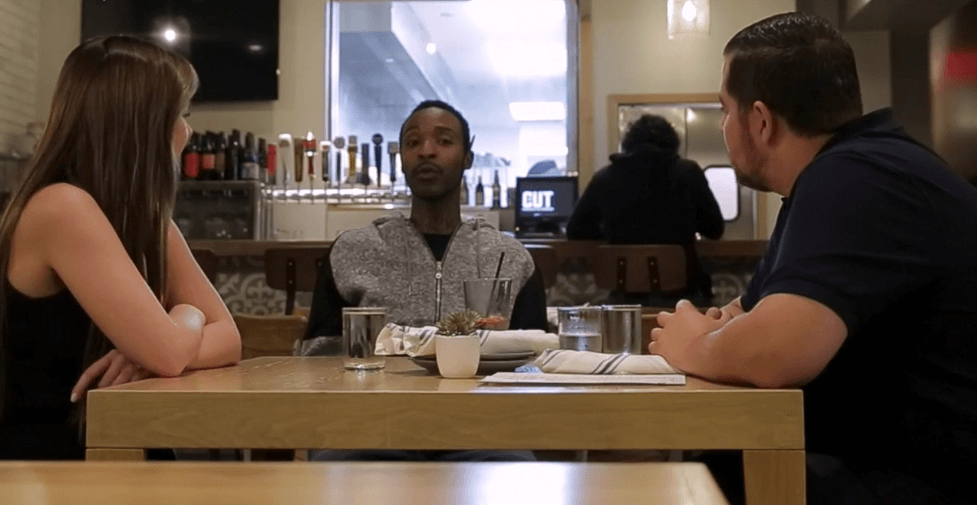 Anfisa later pushes Jorge to stick up for her to his cynical sis, and shares a desire to get to know the rest of his family. A producer later exposes Jorge and Lourdes' visit to divorce lawyers — the consultation captured by TLC cameras. Jorge denies the filmed appointment to his wife's face, but Anfisa knows that he's lying. Jorge is busted, and too stupid to come clean.
Nicole and Azan
We catch up with Nicole, who's prepping to meet with her pastor for a pre-marital counseling session. Azan joins the sesh via phone, and immediately complains about Nicole's cultural ignorance. Nicole is like a cat in heat, so Azan agrees to hold her paw once in awhile to cool her down. The spiritual leader chants "trust" a few times, noting that Nicole and Azan are in for a bumpy ride. She wisely advises Nicole to be brave and run like the wind at the first sign of trouble. Nicole is later seen packing up her life, ready to say "I do" to a year in Morocco. Mother Robalee isn't on board with the move — but Nicole only cares about landing in Azan's arms. TLC edits in a game-changer, when Nicole is informed by a friend that Azan is swapping sweet nothings with another woman, and the lusty whispers have hit the internet. Nicole finds the supposed recordings, which sound like Azan talking to himself in a mirror. Nicole phones her fiance, shutting out TLC cameras, and demanding answers. Nicole bellows and sniffles from behind closed doors, while Azan stifles a sleepy snicker. He blames his misstep on a raucous guys night out, so Nicole lets his heavy breathing off the hook.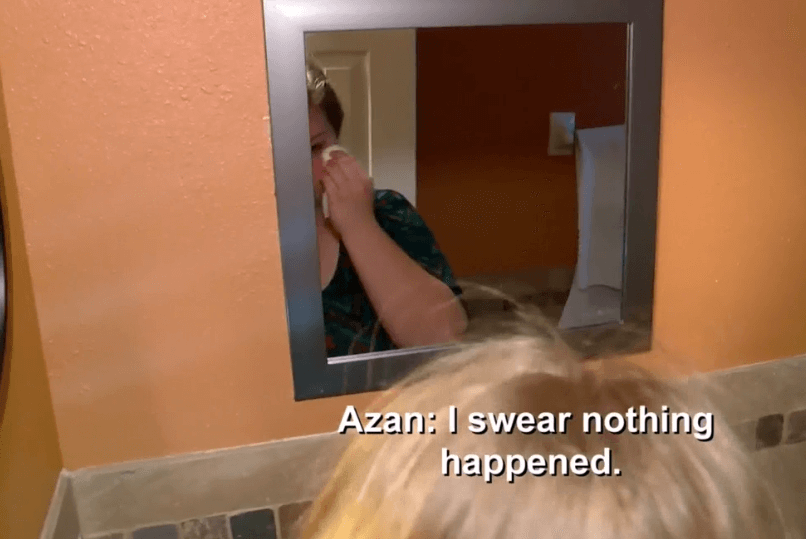 Nicole's trip is still on — despite the red flags smacking her in the face. Another packing scene is featured, Nicole clarifying that the couple will be living off her savings in Morocco. She will have to surrender her dumpy apartment and her job — and likely her TLC paychecks. She picks up her wedding dress, and after trying it on, melts into an anxiety attack. She is freaked about the gigantic life shift — but should be more concerned about unleashing her exploding cleavage on the innocent people of Morocco. Nicole's bro, Thomas, weighs in on the move, and the duo shares a chuckle over Azan facing his bride's family, before the wedding. Thomas is nervous, but Nicole doesn't care. Robalee later drives Nicole and May to the airport, Azan interrupting the farewell to nag Nicole for some bonus cash. Robalee stifles an eye-roll, but knows that her daughter is dumb as rocks when it comes to her shady fiance.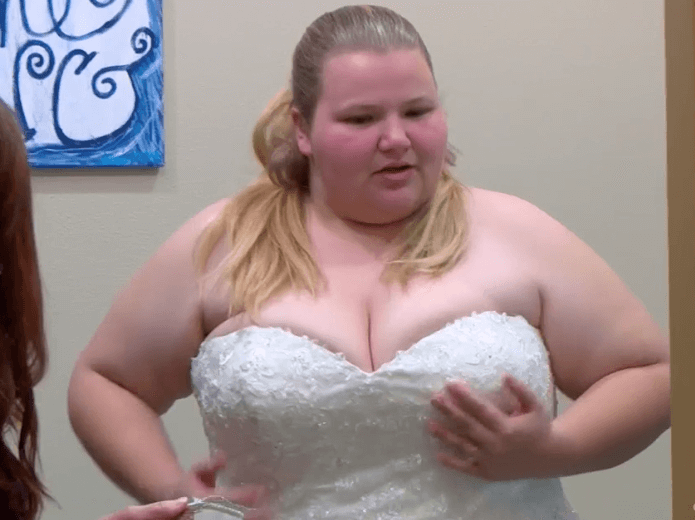 Chantel and Pedro
Chantel, her family, and Pedro are wrapping their mountain getaway, the trip a predictable flop. Chantel's parents are giddy to launch an investigation into Pedro and his family accomplices in the D.R, and Pedro is furious. Pedro continues to push the envelope, inviting the "bitchassslutasswhore" to Atlanta for a visit. The couple later embarks on a hunt for new furniture, and Pedro is nervous about dropping the sibling bomb on his couch-starved wife. Pedro finally reveals that a ticket has been purchased in his sister's honor, and Chantel is immediately triggered, pointing out that she was never graced with such generosity. Chantel knows that she comes after her hubby's kin, and is annoyed that she needs to prep for a massive bitch fest.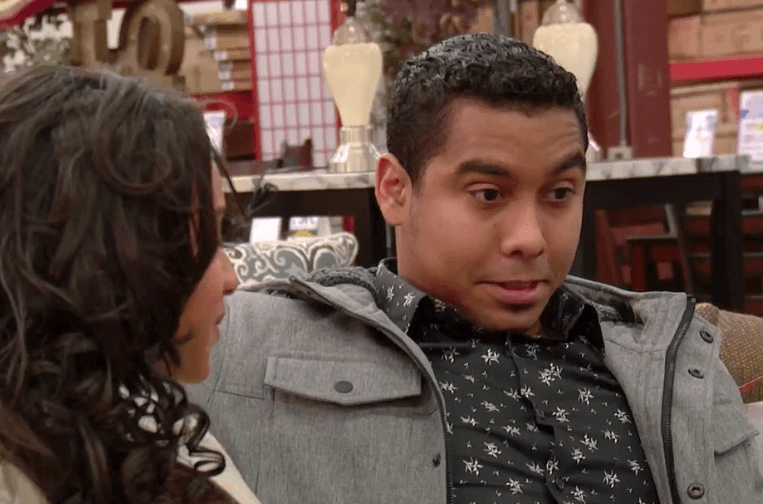 David and Annie
David and Annie's story begins with a trip to the zoo with David's family. The vibe is tense, because David's daughter, Ashley, is perpetually peeved about being upstaged by her new young step-mommy. They check in with Jacob, who's recovering from being shot in the face. Meanwhile, Annie is withdrawn and crabby, making little effort, even with the grandchildren.

David later questions Annie about her resting bitch face, and Annie uses a vacant uterus as her excuse for staying glued to her phone. David promises to knock her up the minute his bank account recovers, despite the fact that he has had a vasectomy. He promises to give it the ol' deadbeat try anyway. Annie can see through David's faux enthusiasm, and likely regrets that she chose a snipped specimen for a ticket to America. Annie's sick of the runaround chatter, and wonders if she made a terrible mistake.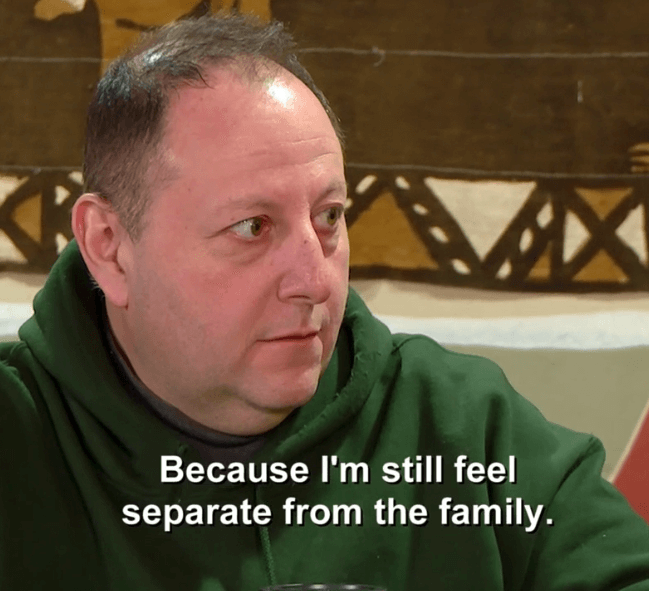 Molly and Luis
Molly is home from her business trip, and is commiserating with her mom about her louse of a husband. Luis went from a "great" to the worst almost overnight — possibly around the same time as he scored his Green Card. Molly is finally seeing the light, but cluelessly adds that she never saw it coming. Luis doesn't love her candles, statues or kids, and Molly's strangely ordered list will not be denied.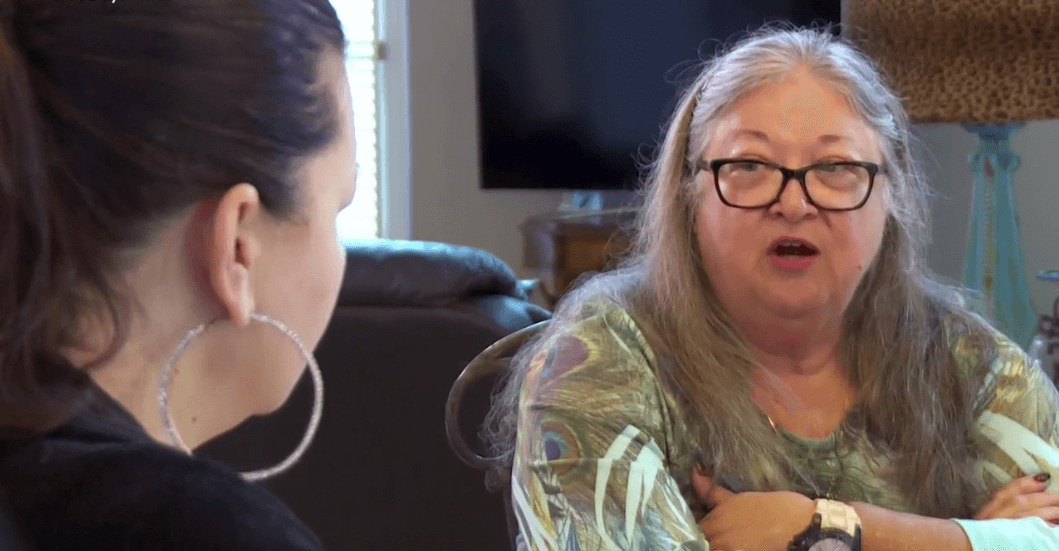 Molly later confronts Luis, who has barricaded himself in the guest room. Luis appears to be on the Insta-prowl, and Molly isn't having it. Luis is murmuring behind closed doors, refusing to face Molly's glare. He finally emerges, long enough to obnoxiously crank up his music. Molly's at the end of her rope, and TLC cuts the footage, just as Molly breaks her way into the locked bedroom.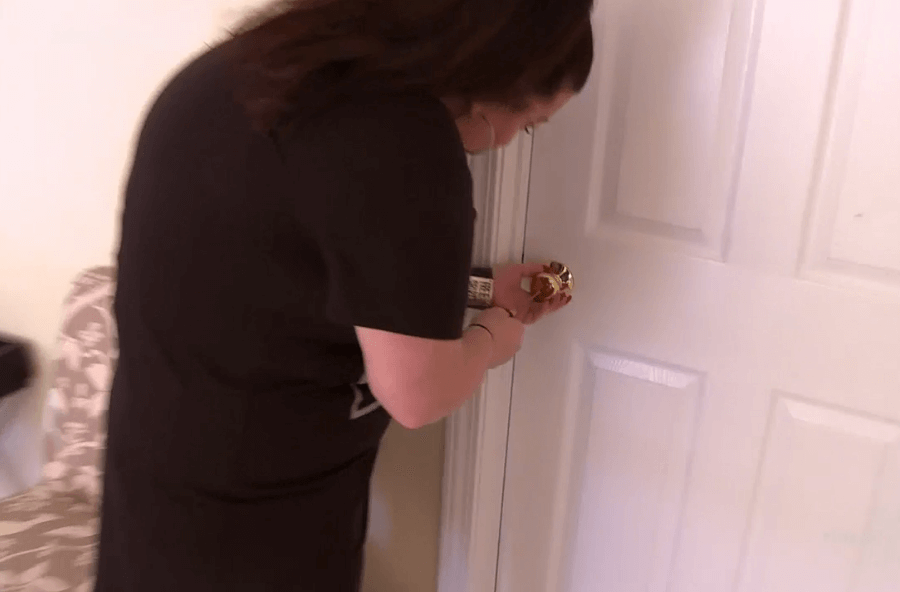 Next week, Azan and Pedro's sis bust onto the scene, and Molly roughs up Luis.
"Like" us on Facebook "Follow" us on Twitter and on Instagram
Becca is a Senior Editor for All About The Tea. She's a coastal girl who loves the outdoors, and writing about the sneaky and silly side of reality TV. Her bio is short, but her snark is endless. She loves writing for the sharpest posters in the world.