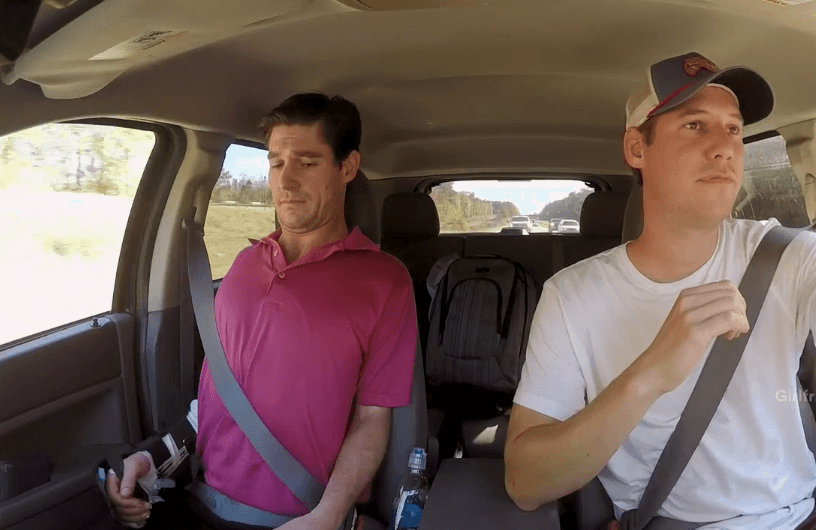 Next in line for the recap tag-team, it's me, Dani-K, handling this week's Southern Charm, while Beach Spin enjoys a much needed vacation. Here we go. We begin with Austen and Craig going to taste Austen's beer. Craig has this enormous contraption on his arm and hand for the next five weeks on account of how he severed two tendons in his pinky finger when he stabbed a butter knife through the wall. I'm sure this is a very common accident. Anyway, Austen asks the only important question on his mind, can Craig still pleasure himself. Duh, Austen. Craig has another hand. On the road, Austen talks about the beer tasting event he's throwing this weekend. Chelsea and Victoria are both invited and his nerves are already kicking into high gear.
Next we catch up with Chelsea and Naomi as they walk their dogs (or a friend's dog) on the beach. Naomi must wrap her boot in a plastic trash bag so the sand won't ruin it. The two discuss the pictures Naomi posted from Saints birthday party of Kathryn and Thomas. It was mainly to piss off Ashley. She feels bad for Kathryn because her children sometimes mistake her for Ashley. Naomi asks Chelsea about Austen. Chelsea explains she thought they were in a good place after Hilton Head, but has decided the only way she can hang out with Austen and Victoria is by dating somebody way hotter.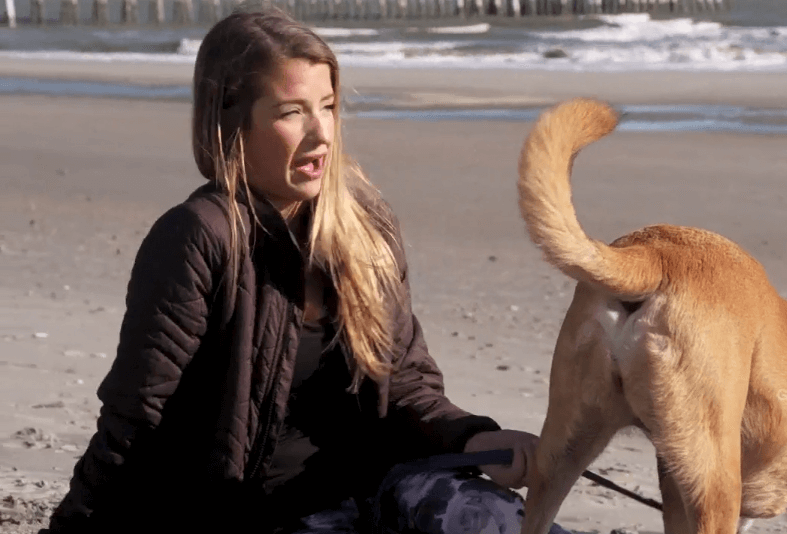 Craig and Austen arrive at the Thomas Creek beer distillery just in time for the tasting. It's the moment of truth. Cheers. They say it's not too sweet, not too dry and not too hoppy. Wow! It's the Goldilocks of beer because it's just right! Craig describes what he's tasting on his palette, which for a simple Bud Light kind of guy, isn't much.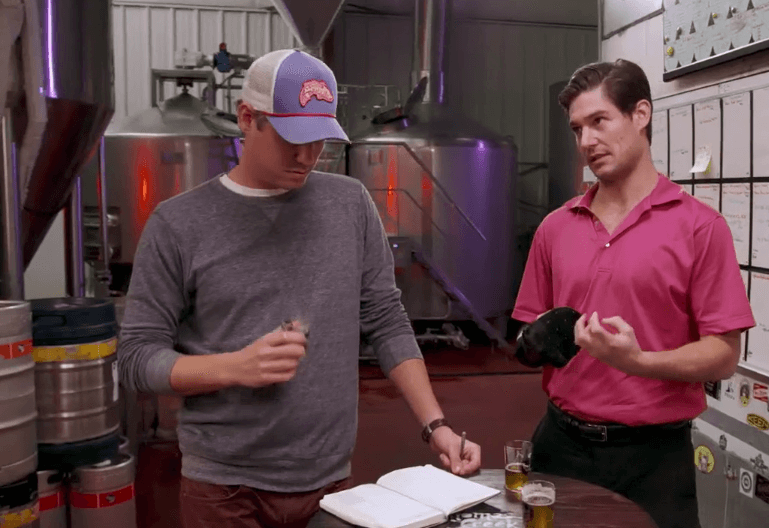 We check in with new mom, Cameran, who is thrilled to have finally taken a shower after two weeks. Her mom drops by to give her some baby coverlets hand-sewn by the baby's great-grandmother. Cameran doesn't want them. She says the stains look like poo. And they probably are, but it was supposed to be a sweet gesture and grumpy Cameran ruined it. Cameran tells her mom she consulted with a lactation specialist and learned she has an oversupply of milk. Mom and daughter both hope baby Palmer inherits Jason's delightful personality and not Cameran's.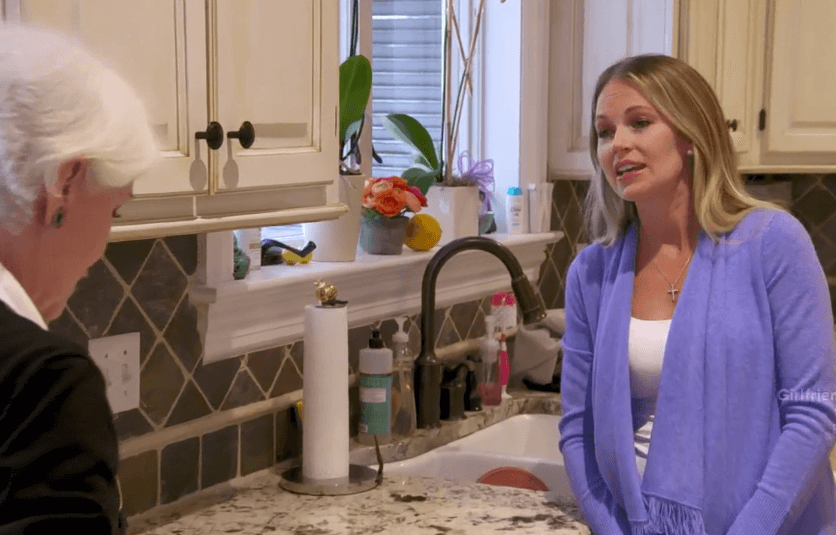 Kathryn and Craig meet up for lunch. Kathryn is happy to be working again. She says Thomas has even noticed that her "energy field is just like totally changed for the better." Craig suspects that Ashley's days may be numbered since she hasn't gotten a job. Kathryn thinks Thomas is using his money to control Ashley. They both think Ashley is unstable.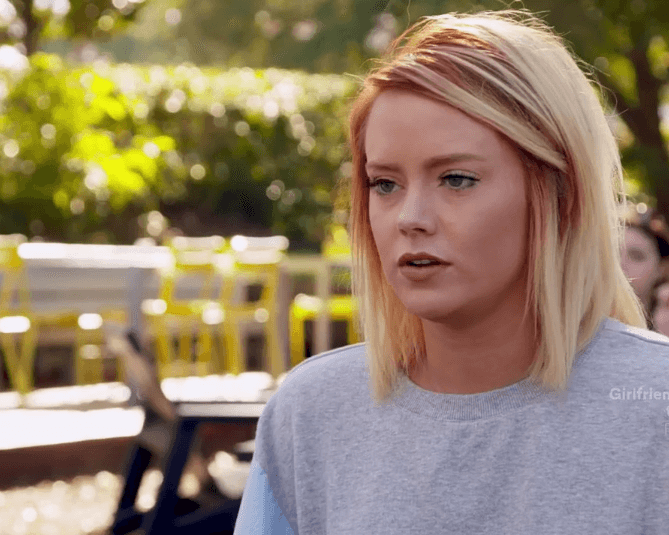 Speaking of Thomas, he's at the jewelry store. He says Ashley's the controlling one, however, he also wants to be "partners in the business of life" with her – isn't that romantic. Whitney arrives and asks Thomas what he's shopping for. Thomas needs another family crest ring because you can never have too many. Also, he'd like a matching one for Ashley. Whitney thinks this is a terrible idea. Thomas says his entire family loves Ashley and they know better. Whitney warns that a ring can be seen as a promise for marriage and if he doesn't want to marry Ashley, don't buy a ring. Thomas is more confused than ever.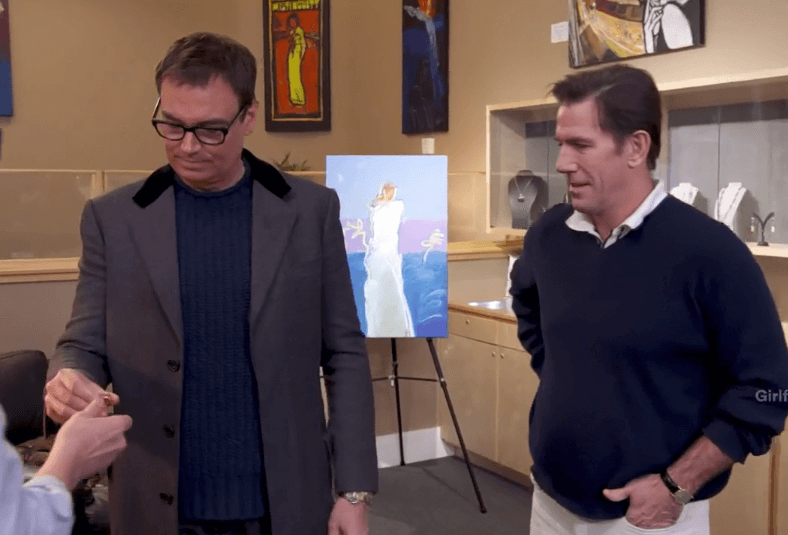 It's a rainy day in the neighborhood. Craig stops by the local sewing store to get supplies to make the pillow samples for Patricia's line. The first design has a dog and a cat silhouette, and frankly, I wouldn't buy it for my dog. Cathy, the sales associate, tells Craig the clip art is too touristy, and his second look doesn't scream couture either, but the third look is a winner. So, basically, Cathy is designing the new pillow for Patricia. Good luck, Cathy!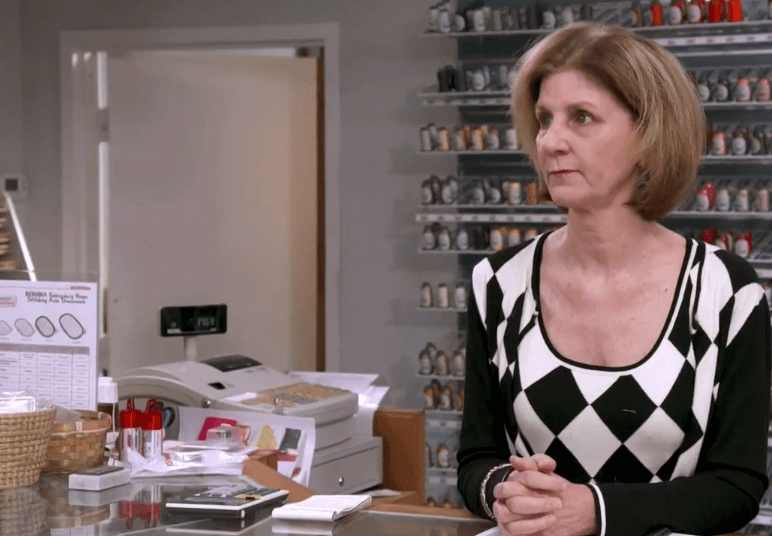 It's bowling time with Shep. He strips down to his boxers in the bowling alley to put on a knee brace, then pulls his pants back up. Kathryn arrives to bowl with him. She asks for tips, then doesn't want his advice and throws a gutter ball. Shep remembers a time when he and Kathryn used to hook up. Good times. Kathryn tells Shep about a dream she had where Shep told her he was in love with her after she woke from a two-day slumber. I guess you don't have to be a psychologist to figure that one out.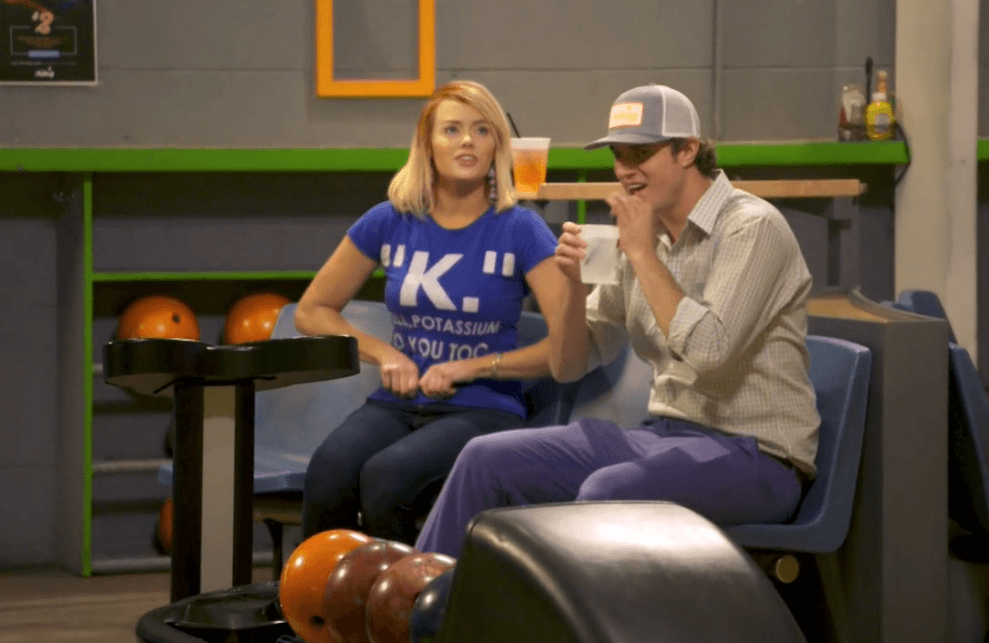 Austen's friend Alexandra arrives in town for the beer party. She's Austen's best girlfriend and knows everything about the women in Austen's world. She can't wait to meet Chelsea even though Austen is now with Victoria.
Ashley is back from California and in a pouty mood. While Thomas waits for her to get ready for the beer party, we cut to Austen arriving to help with the set up. At this time, the beer doesn't have a name. Austen places questionnaires on the tables for suggestions. He is stressed out, and not just because it's his nameless beer's coming out party, but because his ex and current girlfriend will be in the same place drinking lots of alcohol.
Over at Chelsea's house, she is nervous about going to the party. She wants to look like a rockstar, but instead looks like a receptionist. Chelsea's roommate Addie tells her that Victoria wants her approval. Chelsea's not sure if she can stop hating her be the bigger person, but she'll try.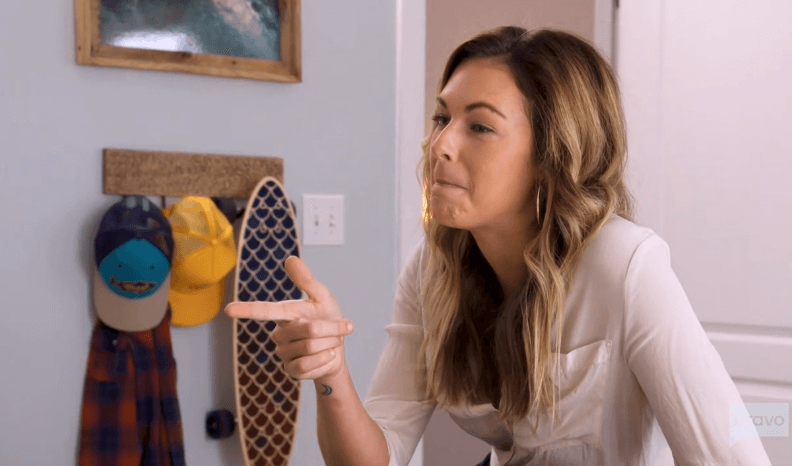 Back at the beer party, Austen's family samples his citrusy blend and are somewhat reserved with their compliments. Mom and dad are happy to see Chelsea, but not overly friendly. Thomas arrives with Ashley and you can see there's trouble in paradise. When Kathryn arrives, Thomas notices her right away. In fact, Ashley has to tell him to stop staring at her. Victoria arrives and brushes past Chelsea's friendly hello.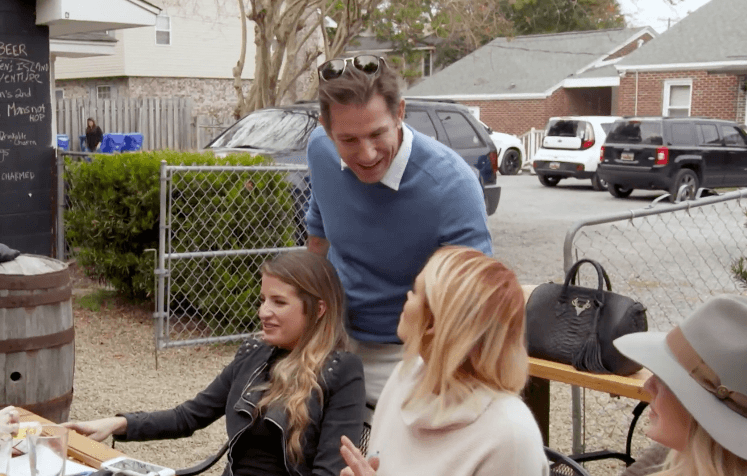 Thomas goes to the bathroom to avoid the awkward Ashley/Kathryn situation. Ashley confides in Craig that she and Thomas are struggling. Craig says, "That's tough." Across the party, Thomas is not in the bathroom but hanging out with Kathryn, helping her name the beer because the name she picked sucks. Whitney arrives in one of his's mom's coats with a mink lapel, and spits out the beer as a joke. Shep arrives and plops down next to Kathryn. He tells Kathryn she should consider it a good thing that Ashley isn't speaking to her.
Whitney asks Thomas how things are going with Ashley and Thomas tells him about their fight. Austen's family toasts his beer and the accomplishment of his dream. Hoo-rah! Victoria tells some of the girls that Austen is considering the name Trepidation for the beer. Please don't. That's the opposite of what you want.
Chelsea asks Victoria to talk. At first Victoria is like, no, but then Chelsea says yes, so Victoria says okay. Chelsea tells her if they're happy, then she's happy. Victoria brings up the pics from the boat ride and how Chelsea is crossing a boundary. Austen watches in horror, but stays far away. Victoria wants Chelsea to keep her hands off her boyfriend no matter how cold she is.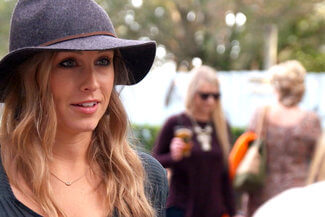 Tune in next week when Thomas gives Ashley a small box. Will it be the family ring? Do you think Whitney is right and the ring would be considered a promise to marry?
"Like" us on Facebook  "Follow" us on Twitter and on Instagram