'Flipping Out' Star Jeff Lewis Calls Surrogate Lawsuit A 'Financial Shakedown'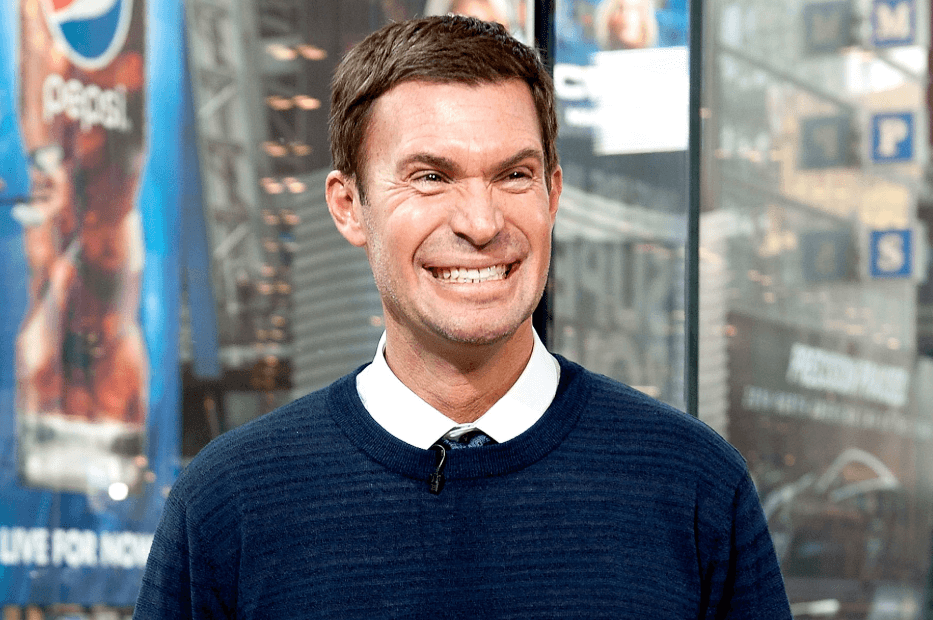 Flipping Out stars Jeff Lewis and Gage Edward are addressing a lawsuit filed by the surrogate mother of their 19-month-old daughter, Monroe Christine.
As reported, Alexandra Trent filed a lawsuit on Tuesday against Bravo, Authentic Entertainment, Jeff and Gage. In the suit, Trent accuses Authentic Entertainment of filming the birth and her vagina without her permission. Additionally, Lewis and Edward made "disgusting" comments about her unshaven genitalia. 
"If I was a surrogate, and I had known there was going to be an audience, I probably would have waxed. And that was the shocking part for Gage. I don't think Gage had ever seen a vagina, let alone one that big." Jeff said during a talking head confessional about the mother of his child. 
Trent claims that Lewis' remarks, "deeply damaged" and "caused incredible anguish, self-loathing, contempt and depression," according to the legal documents.
She is seeking damages for unlawful recording, invasion of privacy and fraud.
https://www.instagram.com/p/BMAwxTgg3Ro/?utm_source=ig_embed

The 48-year-old interior designer, spoke to People magazine about the shocking legal matter.
"This is like a blow to the head. We are completely blindsided by this," Lewis said, via phone. "We are just devastated. I thought we had a nice relationship, a friendship. We treated her like an extended member of the family. So you can imagine this is pretty stunning."
"And this is where I'm so upset. Because, on one hand, I don't want to tarnish this most amazing experience of my life," he continued. "We couldn't be more grateful to this woman for birthing our child. We are indebted to her… we are so completely grateful to her, because without her, we wouldn't have Monroe. But on the other hand, these are fabricated claims and are completely bogus and without merit. This smells to me like a financial shakedown."
Lewis is apologetic after watching himself make the crude comments during the episode, which he now labels "a poor attempt at humor" and "an off-color joke." Additionally, he sent Trent flowers and an apology letter.
"I thought all was good," he said, adding that he and Edward stayed in touch with Trent well after the episode aired. "We spoke to her for months and months! She sent gifts. We were reaching out and giving her updates and pictures. I'm telling you, this was an amazing experience. We were friends. She was a part of our family. We bought her a beautiful push gift. That's what's so insane to me. I thought this was over."
Share your thoughts on Jeff Lewis' response to the surrogacy lawsuit — sound off in the comments!
"Like" us on Facebook  "Follow" us on Twitter and on Instagram 
Nancy Zhāng is an Entertainment Blogger for All About The Tea. Nancy covers hot topics, recaps and celeb news. She loves to multi-task as a writer and a private chef. She received a B.S. in Mass Communications from LSU. Nancy's married and the proud mom of 2 German Shepherds.