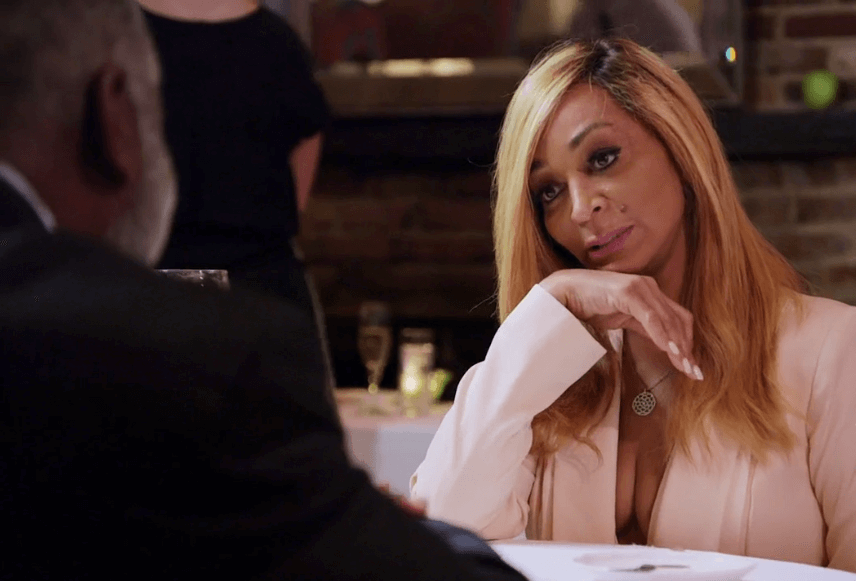 Welcome to a tale of two events on The Real Housewives of Potomac. Actually there are three events this episode, but only two are dueling. We begin with Karen and Ray dining out. Karen declares she's been working tirelessly on her fragrance line and her O Huger charity event in honor of her mother and mother-in-law who both suffered from Alzheimer's disease. Karen tears up over the subject, and Ray tells her she doesn't have to talk about it.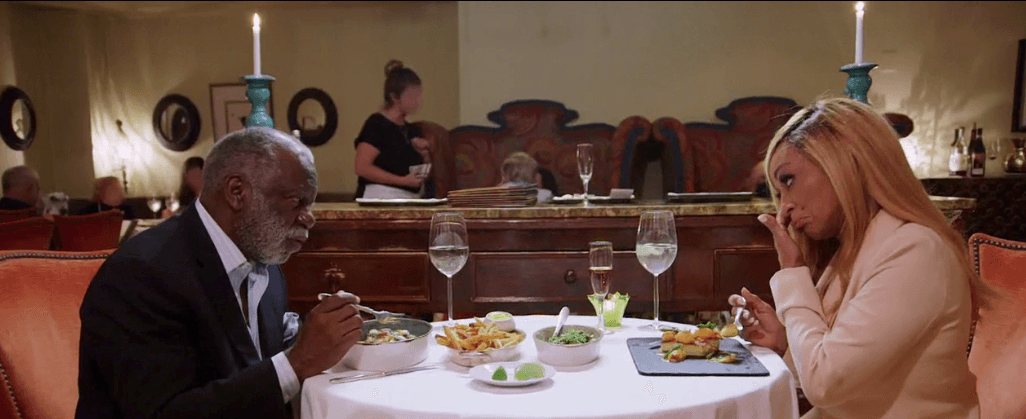 Next up Ashely and Gizelle are shopping and discussing Robyn and Monique's events. Both are on the same night, but the difference between the events is Robyn put hers together and Monique just has to show up in a great dress. Gizelle is mad at Karen for switching loyalties and going to Monique's event instead of Robyn's. Gizelle tells Ashley that she and Sherman are over. Gizelle says she needs a man who will kiss her ass make a commitment. Ashley recommends not throwing it away just yet because a good man is hard to find – which is why she's with Michael. Ashley has some info on Sherman and the "park after dark" situation, but doesn't bring it up with Gizelle, which is odd because Ashley's all about getting into other people's business.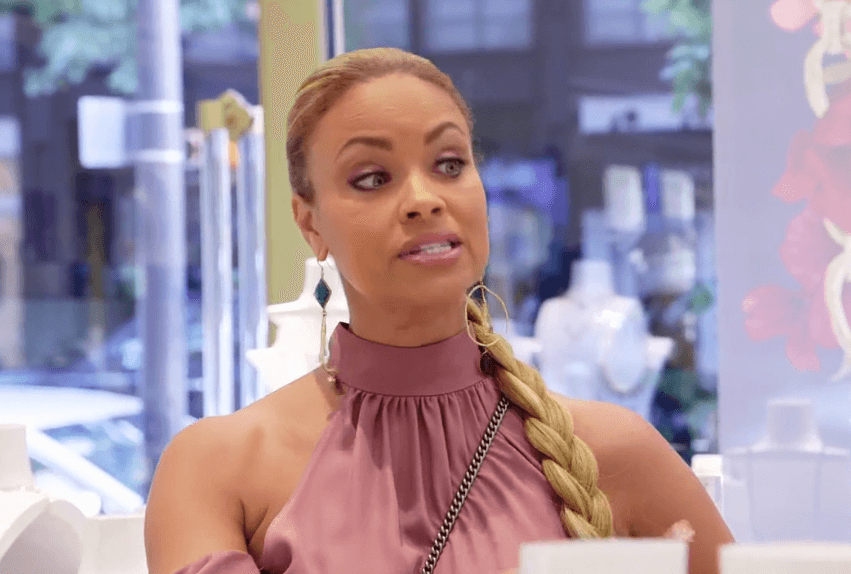 Over at Monique's house we meet Kyndall who she's recently become friends with. Kyndall is Sherman's ex-wife and they've been divorced for over four years. Kyndall says divorce was hard, but marriage was harder. True dat.
Back with Monique and Kyndall, who are now walking through the neighborhood, Kyndall tells Monique how disrespectful it was of Gizelle not to call her and tell her she was dating Sherman. Really? How long until a phone call isn't necessary? Ten years? Twenty? Kyndall didn't like hearing about it from her own son, and that totally sucks, but shouldn't Sherman have been a man and told her? Guess it doesn't matter now. Kyndall thinks Gizelle only cares about herself. Well, she's that part right.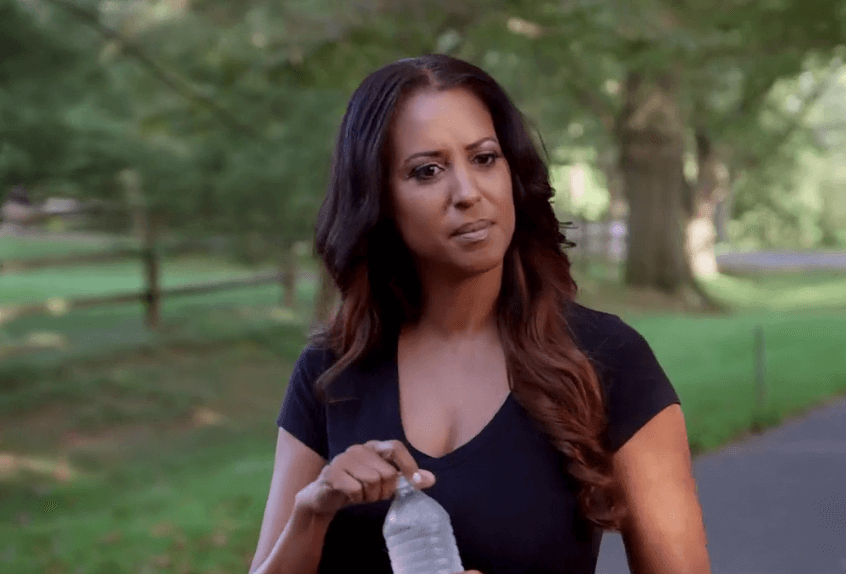 Robyn arrives at her She Is Empowered event ready to help with set up. Monique arrives at the Human Growth Foundation event decked out with sassy hair. Robyn really isn't feeling empowered because she's too hurt that Charrisse chose Monique's event over hers. They've known each other longer. Same thing with Karen.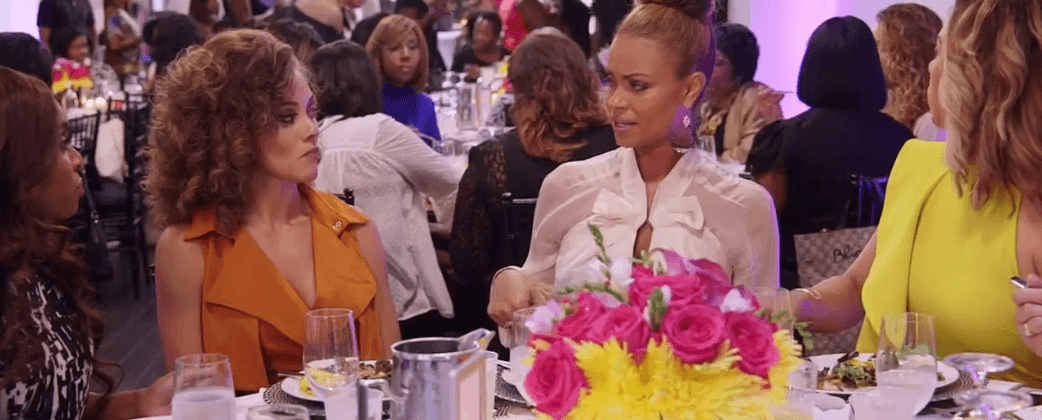 Ashley and Candiace arrive ready to support Robyn. Back at Monique's event, Charrisse is not happy to learn that Monique invited Kyndall and is poaching all her friends. Karen shows up and now we know why. To invite these fancy people to her event. She wants people with money to come to hers. And to prove how generous Karen is, she offers to only pay for Kyndall's ticket. Everyone else must make their checks payable to her ICON company. When Monique questions this, Karen tells her it's none of her damn business who she makes the check out too. Umm, yes it is. Right about now, Monique is probably wishing Karen went to Robyn's event.
Later in the week, we join Robyn and her "real estate mentor." He's helping her find homes with the potential to flip by kicking in the door. Three words for the interior of this house: total gut job. Robyn calls her business partner/mommy with the breakdown. The house is selling for $25K and after the reno will hopefully sell for $140K. If everything goes right, and it never does, there's the potential for $50K in profit. Robyn signs the papers.
Next we are with Candiace and her fiancé Chris as they check out a possible wedding venue. Last time we did this Candiace was with her mom and left in tears. This banquet room is huge and has great views of the Potomac. Candiace isn't sure about her décor budget, but wants flowers covering the entire ceiling because obviously. Chris points out how the numbers aren't crunching, but it's in one ear and out the other with Candiace. She tells Chris he's being annoying for approaching this from a practical standpoint. How dare he. Candiace is about to cry again.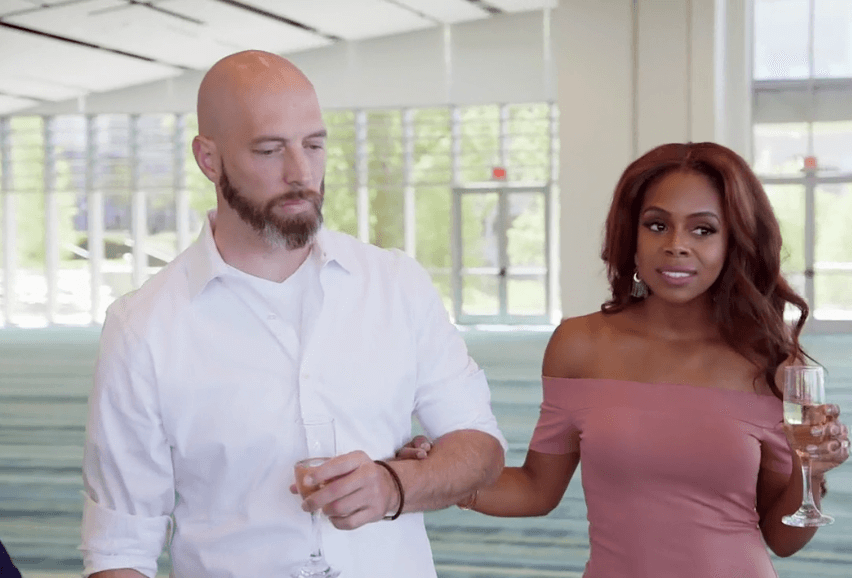 Chris and Monique are having a day-date. They're getting a mani/pedi together which is cool. And you know our girl Monique brought a bottle of wine to get the party started. Fingers crossed Chris is driving home. Monique talks about operating under her umbrella, not his anymore, and Chris is like, Hey I want more of dem babies. Unfortunately for him, Monique wants more time to heal from the miscarriage.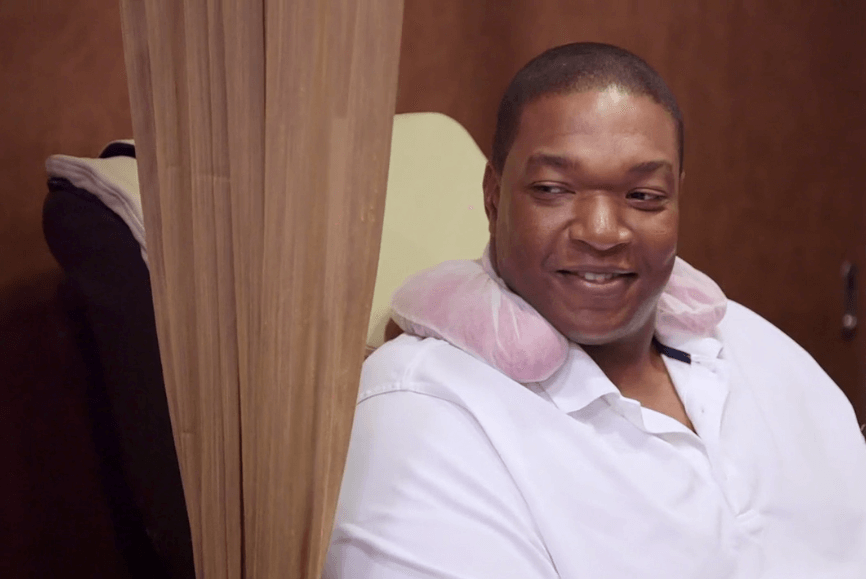 Guess what? It's also date night for Ashley and Michael, but for some reason Michael is being a blooming baby and doesn't want to talk about anything important to Ashley. They toast to the expansion of his company, but when Ashley brings up babies, Michael shuts it down. Ashley points out they aren't getting any younger. Backed into a corner, Michael blames Ashley and her mom for his not wanting a child, which is totally lame. Last year he blamed the new restaurant on his not wanting a child. The writing is on the menu if only Ashley would read it: bait-and-switch served medium rare.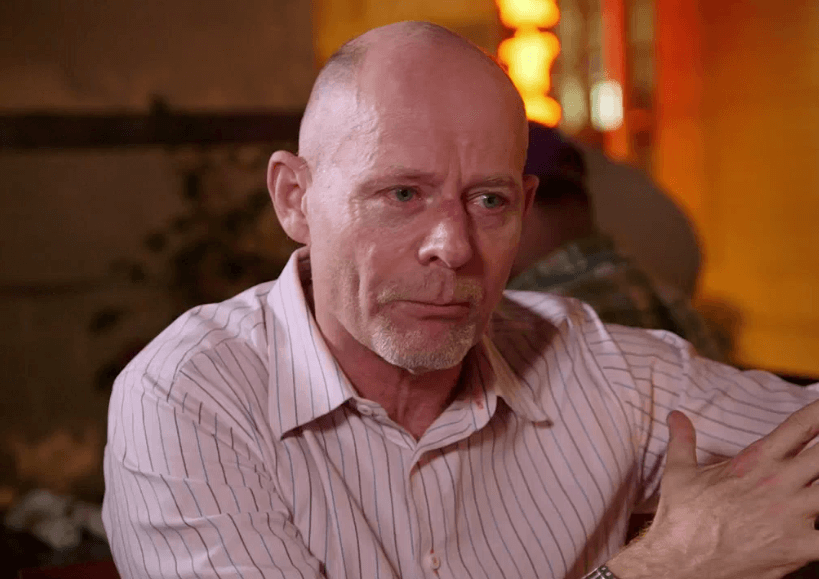 It's time for the Huger charity event. Karen, Ray and daughter Raven are riding in style and Carson Kressley is the emcee. Across town, Robyn and Gizelle are dining, making plans to crash Karen's event so they can tell her they don't respect her, she's a liar and an asshole. Won't that be classy in front of Raven? Robyn says this is not an ambush, but a message. #thuglife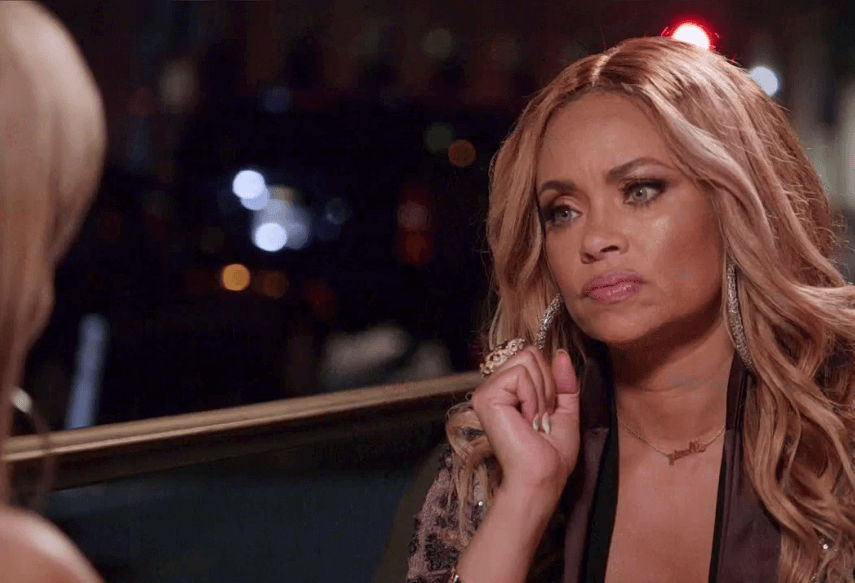 Back at the event, Charrisse shows up with a hot guy. I mean, daaayyyuuum! Does he have a brother that can go out with Gizelle? Ashley and Candiace are shocked that Karen has invited Kyndall to the event. It's clear there are no loyalties among these ladies.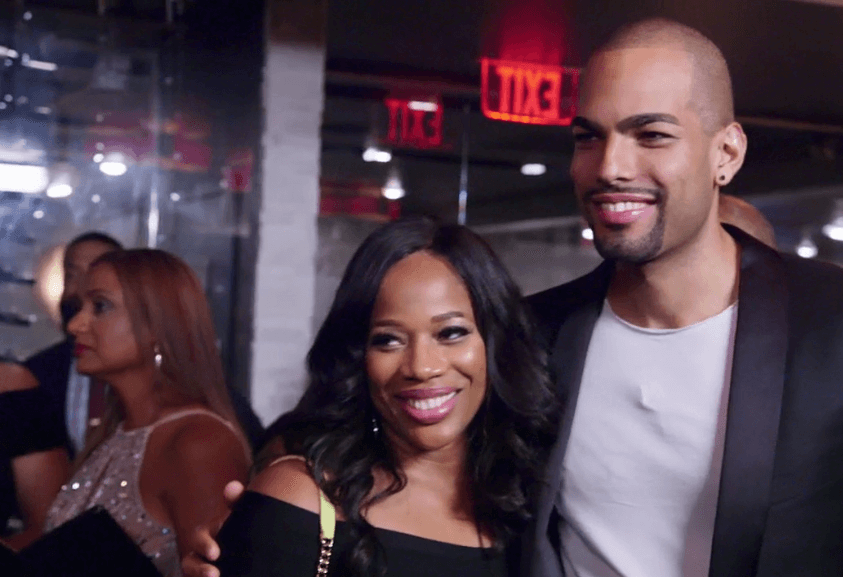 Ashley tells Karen that Gizelle ain't gonna be happy about this and Karen says she don't care. But she probably will after Gizelle and Robyn get done with her. To be continued next time.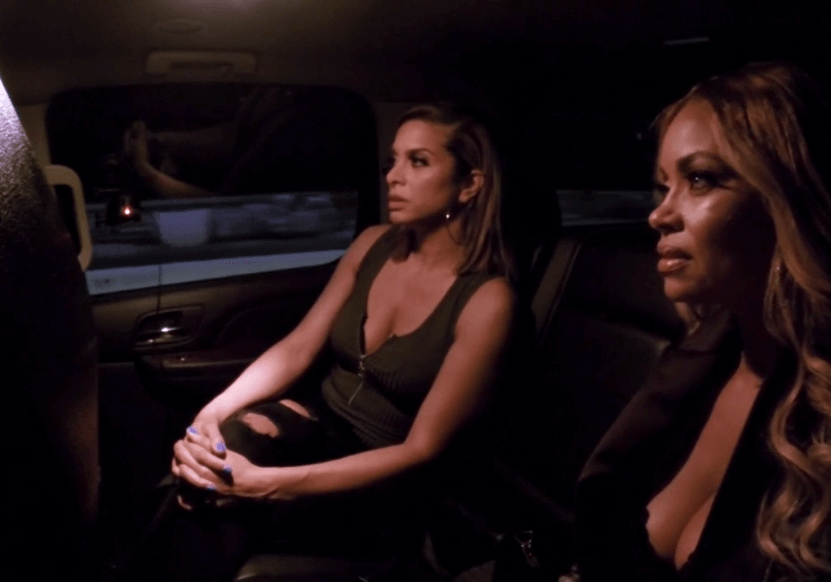 Tune in next week to see the messy showdown between Robyn, Gizelle and Karen.
"Like" us on Facebook "Follow" us on Twitter and on Instagram