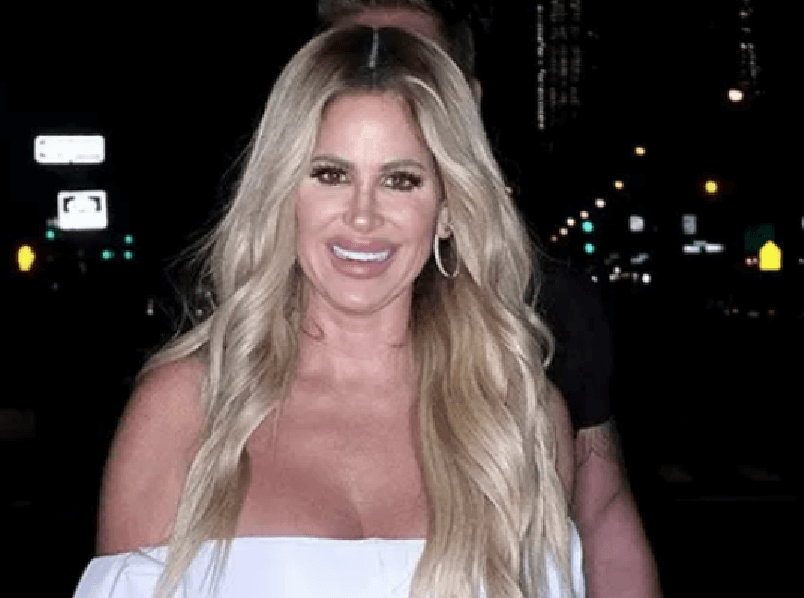 Kim Zolciak-Biermann released a snippet of her new song "Wig," on Saturday.
As fans know, Kim's short and dismal singing career began on the first season of The Real Housewives of Atlanta, with her debut of "Tardy for the Party", which became a hit and charted on iTunes.
She released two songs after that: "Google Me" and "Love Me First", but hasn't put out any new music in almost six years.

Her followers had mixed reviews.
She really can't do anything original, can she? Did Kandi have to write this one too? #RHOA #Wig https://t.co/nVlcFge2lE

— GrrArrgh 🏳️‍🌈 (@GrrArrgh) June 10, 2018
https://twitter.com/LipStainsSM/status/1005636966702989312
That lowdown monkey in a wig kim is releasing another song #RHOA pic.twitter.com/uZTOoGDvzy

— NeNe Leakes (@NeNeLekes) June 10, 2018
Kim owes her new musical inspiration to Nene Leakes, who described the mom of six as the word "wig," numerous times on The Real Housewives of Atlanta.
The reality diva performed her new song at PRIDE weekend in Key West over the weekend. Watch below.
Sound off in the comments about Kim's new song!
"Like" us on Facebook  "Follow" us on Twitter and on Instagram