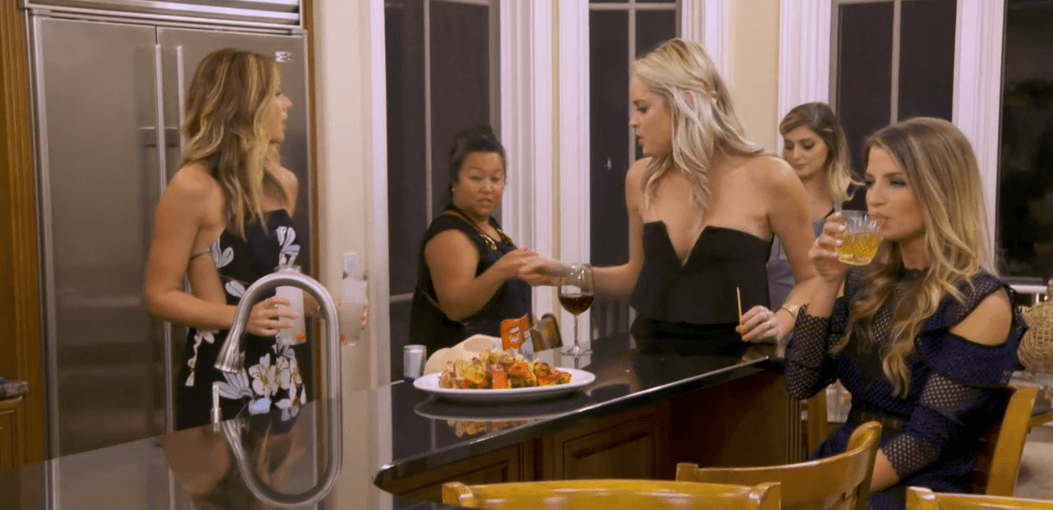 Hello, Charmers, while Beachspin is on vacay, I'll be your guide to Southern Charm this week. The show opens with the crowd still in Hilton Head, and we pick up where we left off, with Austen Krull fighting over the phone with his girlfriend, Victoria. She's jealous of the posts she's seen on social media, featuring Austen and his ex, Chelsea Meissner, cuddling on a boat to fend off the cold wind. After Victoria hangs up on Austen, he pulls Chelsea aside to talk. Chelsea makes it clear that Austen will have to choose between their friendship and his relationship with Victoria. Austen remains torn.
The next morning, everyone is getting ready to leave, but Kathryn Dennis can't be roused. She has a hangover, but this time it's chocolate and marshmallow induced. (Been there, girl!) Whitney Sudler-Smith has to rouse Craig Conover and Austen from sleep. Shep Rose heads out to visit his mom. And as the boys and girls leave respectively, Thomas Ravenel and his girlfriend, Ashley, realize they're the only ones left in the house.
Fran Rose is a good southern mama, who has food ready for Shep as soon as he arrives. What I like about Fran is that she doesn't wear rose-colored (no pun intended) glasses where Shep is concerned. She's fully aware that he likes being single, and even chides him when he admits to wanting a bulldog. Shep's like isn't conducive to taking care of living things, never mind having a real relationship. And she's recently spoken with him about his temper, saying that by living alone, he's too used to having his own way. Shep acknowledges that she's right, and says he's working on his short fuse.
Meanwhile, Chelsea takes the girls on a tour of her childhood home. Chelsea's mom never married Jerry, her step-father. She looked on him as a second dad, and recalls cherished memories of him. But it all came crashing down when Chelsea was just eight-years-old. Jerry died and her mother was left with nothing. She worked three jobs to keep the family afloat, and Chelsea and her brother had to share a twin bed. Maybe that's why she's so independent now. She doesn't want to rely on a man to take care of her, because she's seen firsthand what can happen when a woman isn't in charge of her own life.
Back in Charleston, Craig is busy making a self-portrait collage, Austen is taking stock of his beer logo hat collection, and Kathryn accompanies Shep to the hospital for his knee surgery. Kathryn feels safe with Shep, and he's happy that she's becoming more reliable. Three hours later, Shep comes out of the hospital wearing a gown, a hairnet, and acting loopy as hell. When he's doped up, he's far less belligerent than when he's drunk. Just say yes, Shep.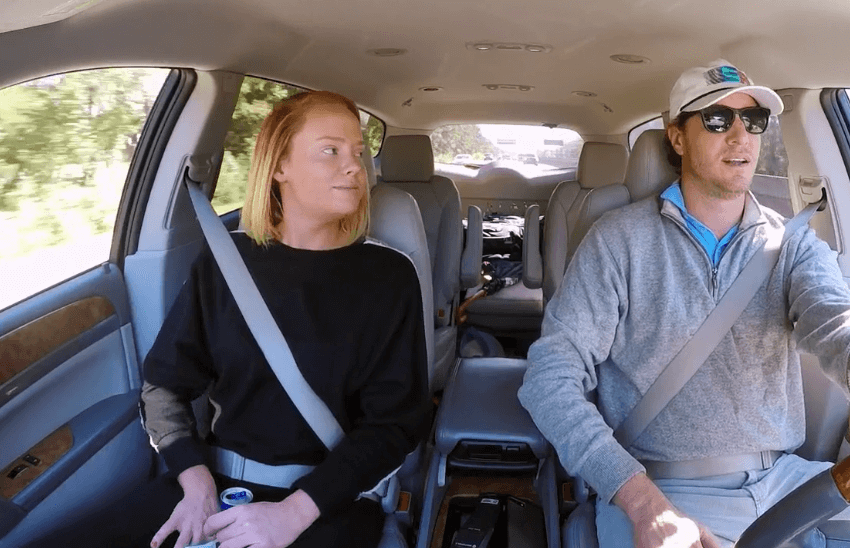 Austen grabs takeout for a night with Victoria. They've been talking and texting since their argument. He can't understand why she's so jealous of Chelsea. Can't they all just be friends? Over dinner Austen admits he wants to continue his friendship with Chelsea, but Victoria sees Chelsea as a friend-turned-rival. Girl, if Chelsea wanted Austen, she could have reeled him in a long time ago, but she threw him back. He's all yours! Victoria finally drops the subject of Hilton Head, but there's an unspoken promise that this conversation is being tabled, not abandoned. She will make him pay for cuddling with Chelsea on that boat, make no mistake.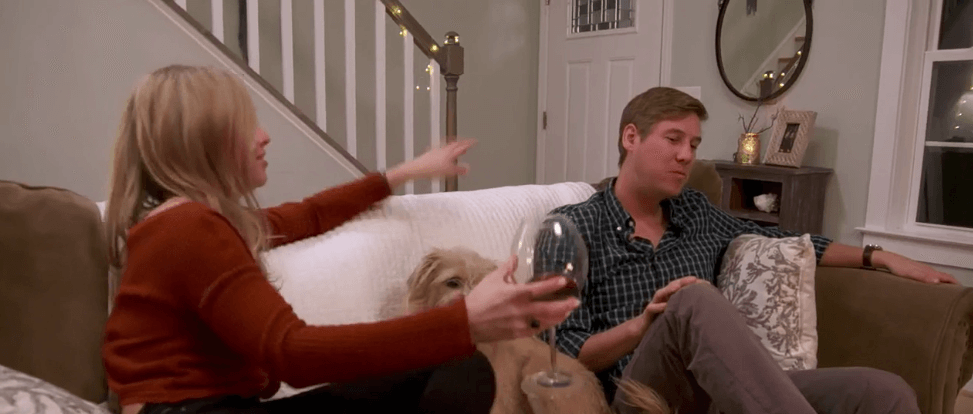 At Shep's beach house, he's babying his sore knee and texting Cameran Eubanks. She's babying her new daughter, Palmer. Sure, the baby is healthy and happy, but most importantly, she's cute. Still, Cameran's vadge will never be the same.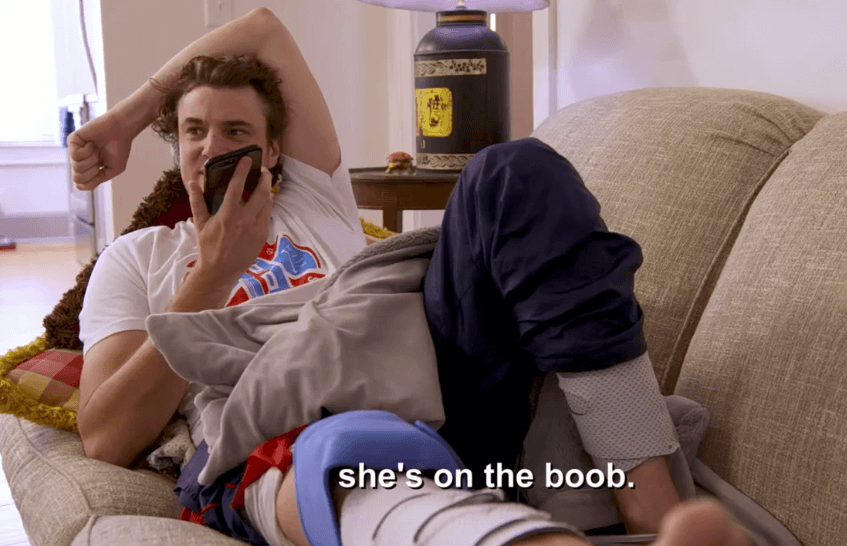 Craig goes to see his life coach and shows off the GQ magazine collage self-portrait. All of the men are faceless, because Craig doesn't judge anything by its looks. He sees himself as a powerful man who's also a giver. But his counselor says his poster is disjointed, has gaping holes, and doesn't represent Craig as he truly is. He lacks self-direction. He agrees, admitting he can't even come up with a pillow idea for Patricia Altschul to sell on her website. According to his counselor, Craig hasn't fully embraced adulthood. (But why should Craig be different from every other 30-something man in Charleston?) Craig admits he's a manipulative liar. The life coach wants to know why he's lying, not only to other people, but to himself. That's a question Craig doesn't want to contemplate.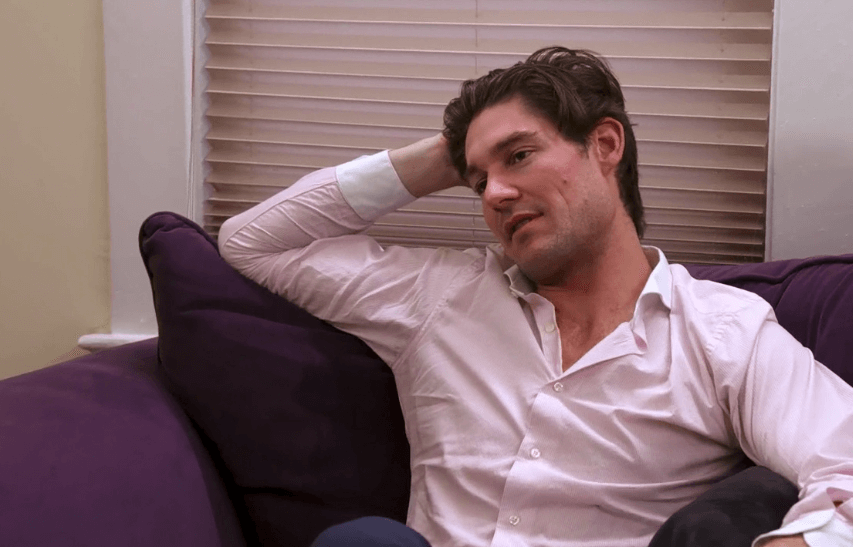 At Kathryn's apartment, the kids are getting ready for Saint's 2nd birthday party. Dressed in adorable outfits, they head off to the Play Garden.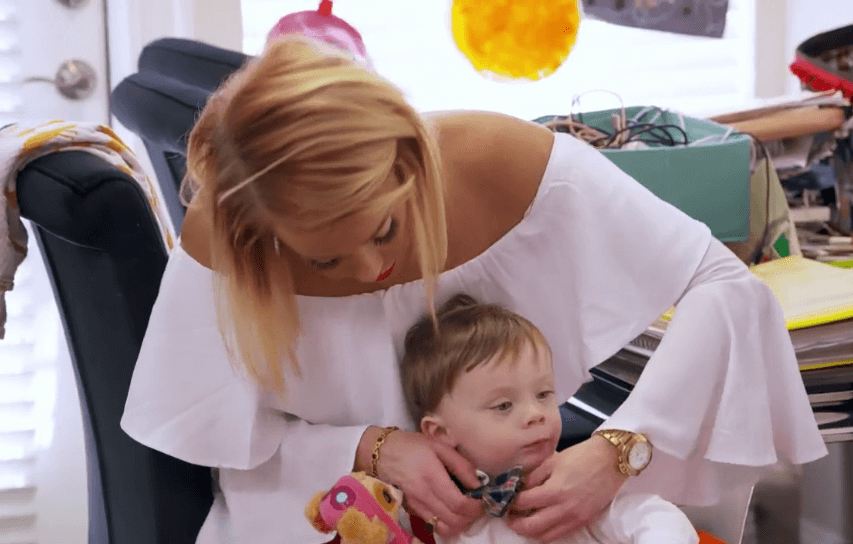 Over at Thomas' house, Ashely is still blowing. She's resentful that she didn't get an invite to the party, and she only went in hot with Kathryn in Hilton Head because she was trying to protect Thomas. Because of her actions, Kathryn has texted Thomas, saying she didn't feel comfortable having Ashley around the children. She thinks Ashley is angry and aggressive. Thomas basically tells her to get over it because Kathryn and the kids aren't going anywhere.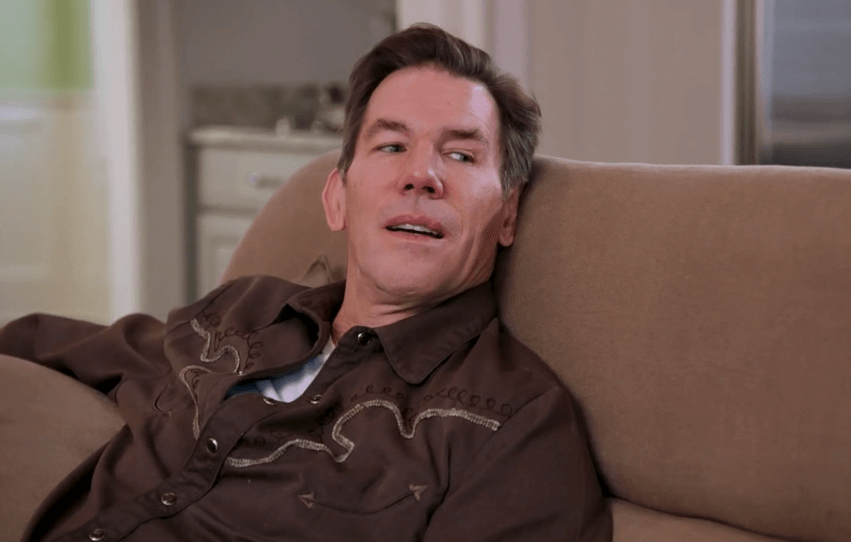 Ashely admits to feeling insecure about Thomas and Kathryn being together. When Thomas brings up the fact that Ashely is headed back to Santa Barbara for the holiday, he thinks having some time apart will do them good.
At the Play Garden, the kids reunite with Thomas. Together, he and Kathryn set up the decorations for the party. Danni, Shep, Chelsea, Naomie, and Austen show up to lend their support. Austen and Chelsea have an awkward moment, and he's so afraid of Victoria, he can barely sputter a couple of words to Chelsea.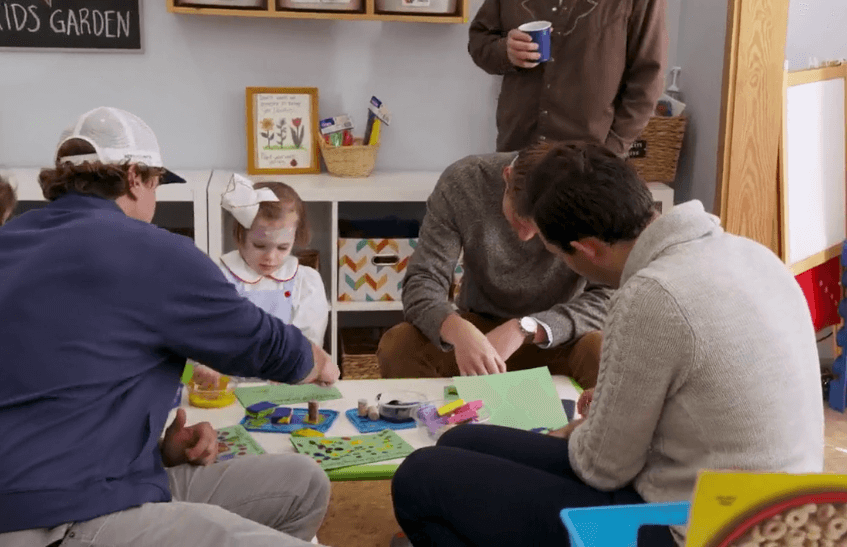 During the party, Shep and Austen sit down to finger paint with the kids. Craig is late, but he gives himself credit for wrapping Saint's gift. Because wrapping paper is as "adult as shit." Sure it is, Craig. Baby steps, my friend. Baby steps. When Craig finally arrives with his roommate, Austen makes a snide reference to Craig's "boyfriend." Craig wonders out loud if, Thomas brought "the psycho," and is relieved that they can enjoy an Ashely-free afternoon. Thomas admits he's seen a lot of improvement in Kathryn's parenting skills. Kathryn thinks Thomas is finally seeing her as an adult. She did use wrapping paper for Saint's gift, after all.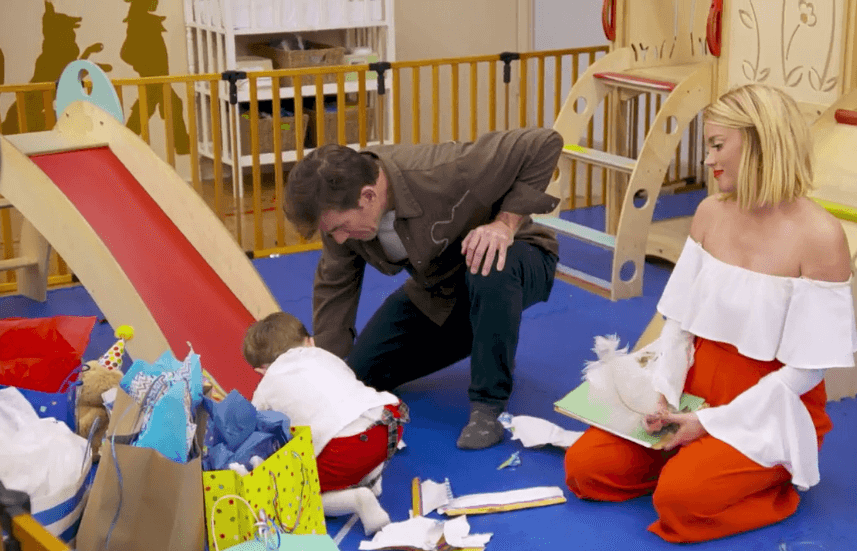 Kathryn stops by Shep's place after working a shift at Gwynn's (hey, no Gwynn's scene this episode — what gives?!) and he's impressed at how sleek and sophisticated she's looking. Kathryn brought Shep homemade soup — her Grandma's recipe — and a gift basket including gummi bears. Suddenly Thomas isn't the only one noticing Kathryn has turned into a grown woman. They can be goofy together and appreciate each other's sense of humor. When Shep wonders what Kathryn is doing over the weekend, she admits she hasn't dated anyone in a good long while.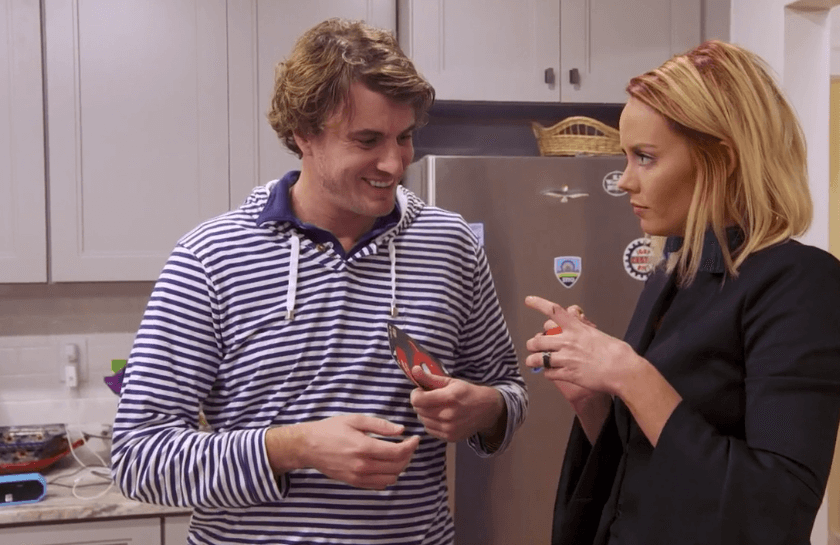 Before Ashley leaves town, she wants to know all the details of Saint's party. Thomas isn't sure why Kathryn doesn't want Ashley in the picture — maybe because Kathryn can't let him go. Uh huh. Anyway, Thomas tells Ashley that if she disrespects Kathryn, she's disrespecting Thomas and the kids. But being excluded from family functions isn't Ashley's only gripe. She doesn't like Thomas going out with the guys. The last time, he didn't come home until the wee hours of the morning, Ashley was lying at home, naked and waiting. What could be more important than that? And if Thomas can't appreciate her, Ashley just might go back to Cali and stay for good.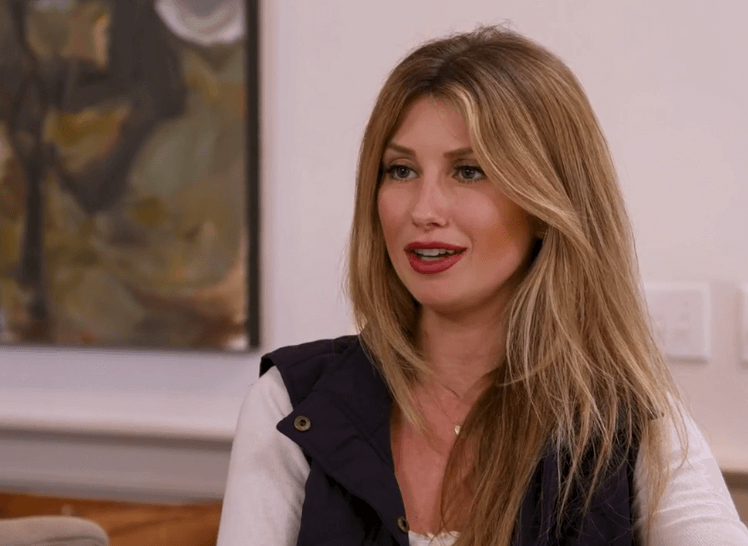 So, what did you think of Saint's party? And should Shep and Kathryn give it another try?
"Like" us on Facebook  "Follow" us on Twitter and on Instagram