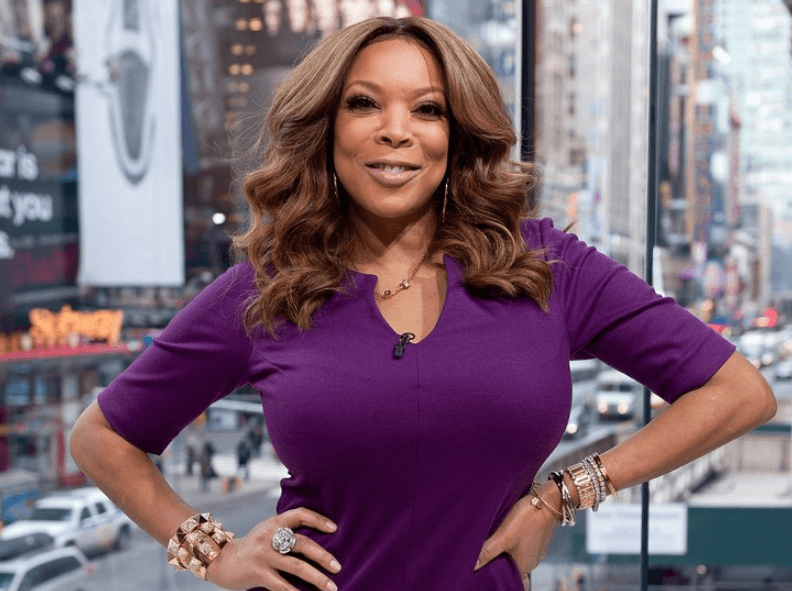 During a recent airing of the Wendy Show, host Wendy Williams revealed she does not think Kenya Moore is pregnant.
"Over the weekend, apparently Kenya Moore was out and about showing off her baby bump." Williams said during Tuesday's airing of the show.
While looking at the image the talk show host continued,
"Is that a baby bump or a double-double with a chocolate shake? I still don't believe. She is 49 years old, Kenya is reportedly pregnant. If she is pregnant at this particular point, I guess she would be three or four months. Is that three or four months pregnant? I mean Kenya is not a small girl, so you figure she would be showing more, I don't know. It smells like haze to me."
The Real Housewives of Atlanta star attended the Atlanta Ultimate Womens' Expo on Saturday, where she debuted what many are calling a padded belly, in a photo she captioned, "Won't He do it? #godswill #love #hope #faith #family #God #peace."

Since Moore announced her pregnancy during the RHOA season 10 reunion, the Real Housewives of Atlanta star has been slammed on social media, for faking her alleged bun in the oven.
What do you think of Wendy Williams' thoughts on Kenya Moore's alleged pregnancy? Sound off in the comment section!
"Like" us on Facebook "Follow" us on Twitter and on Instagram