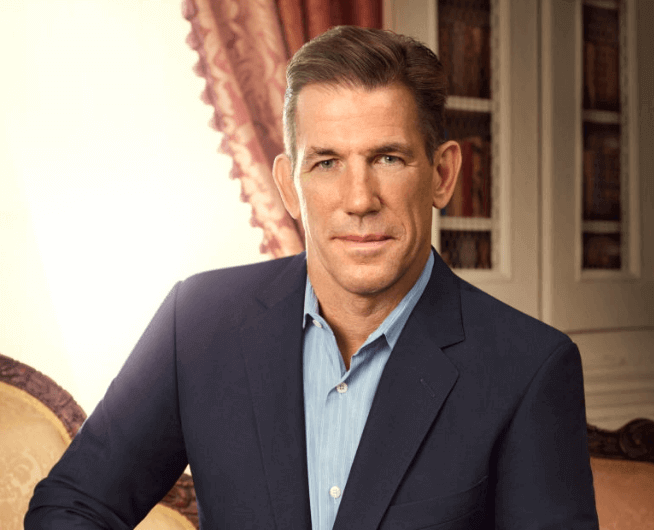 Southern Charm star, Thomas Ravenel, and Bravo have not parted ways like a non-credible blog is claiming. 
PEOPLE is reporting that a source close to the network confirms that Ravenel has not been fired from the hit reality show — despite reports to the contrary.
Ravenel has been accused of sexual assault by former nanny, Dawn Ledwell, but Ravenel's future on the Charleston based show remains a question mark.
"No decision has been made yet and the investigation is still ongoing," a source close to the network says. 
Ravenel has been a core cast member of Southern Charm since Season 1, his chaotic relationship with baby mama, Kathryn Dennis, the foundational storyline of the show.
Internet chatter has spurred reports of Bravo handing Ravenel a pink slip  but at this point, the chatter is only rumor.
In April, real estate agent, Ashley Perkins, made similar claims, alleging that Ravenel assaulted her mother, Debbie Holloway, in 2015. Bravo issued a statement in early May, announcing an investigation into the allegations. 
"Haymaker, the production company for Southern Charm, and Bravo take allegations like these very seriously," Bravo said in a statement. "Haymaker is conducting an investigation, and once all the information is gathered and carefully reviewed, appropriate action will be taken."
Ravenel's attorney issued a statement to PEOPLE, responding to Perkins' claims. 
"My client enjoys a certain degree of fame, which has unfortunately made him a vulnerable target for such claims," Richard P. Terbrusch, told PEOPLE in a statement. "The person this woman describes is simply not the man that I know. My client is a loving father, successful businessman, and upright member of the community. He is appalled and hurt by these allegations — and is committed to defending his reputation in the appropriate legal forum."
Southern Charm airs Thursday nights, on Bravo.
"Like" us on Facebook  "Follow" us on Twitter and on Instagram