RECAP: '90 Day Fiance: Happily Ever After' Chantel's Family Bust Pedro's Dominican Marriage Scam!
The six 90 Day Fiance: Happily Ever After? couples' stories continued to unfold Sunday night. What's the latest?   
Chantel and Pedro
The episode begins in vacation hell — aka a Georgia cabin, where Chantel's family is giving bonding with their ornery son-in-law, Pedro, another shot. Things don't look promising, because Pedro is pouting in the bedroom, as the family gathers for breakfast. Pedro had already informed the men that he had officially checked out. River reminds the audience that no one trusts the Dominican shyster, and Chantel's parents are suspicious that Pedro's family marked their daughter as an  American cash cow. The couple is considering hiring an investigator in the D.R. to nose around, and get to the truth. Chantel crosses her fingers, hoping that the investigator busts Pedro's sis for being a pathetic  bitch-ass-slut-ass user.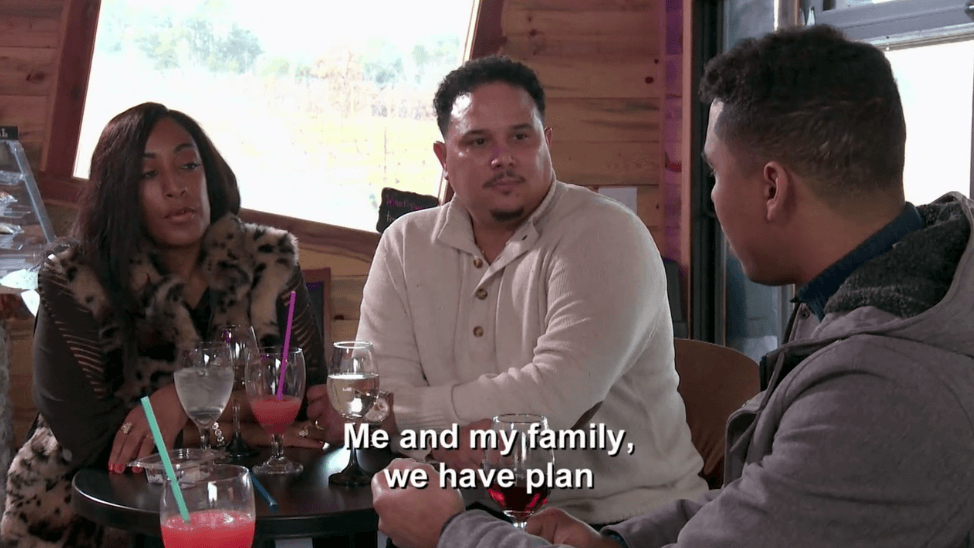 Pedro later begins dropping hints about a hatched plan to flee the states, before Chantel orders him to bond with her family, or else. He agrees, and joins Chantel and the fam on a wine tasting outing. Chantel's parents offer a weak attempt at harmony, but Pedro immediately blasts them for being fake, and  for not trusting him from the start. Mom reminds him that Chantel lied through her teeth when they first connected — hence the distrust. Pedro brings back their refusal to exit the vacation van in the D.R., and blames his in-laws for destroying his fake TLC wedding. Mom hints at a family money-grubbing scheme, which Pedro denies. Pedro drops that a plot to make Dominican cash is in the works, which would require him to move back home, and leave his wife behind. Chantel pushes him to explain himself, but he refuses. Pedro hints that he's indeed in cahoots with his family, which heightens the family's suspicions. Pedro gets plastered, and after he sobers up, blows off explaining himself to his wife. He ducks and weaves around his story, and nothing is resolved.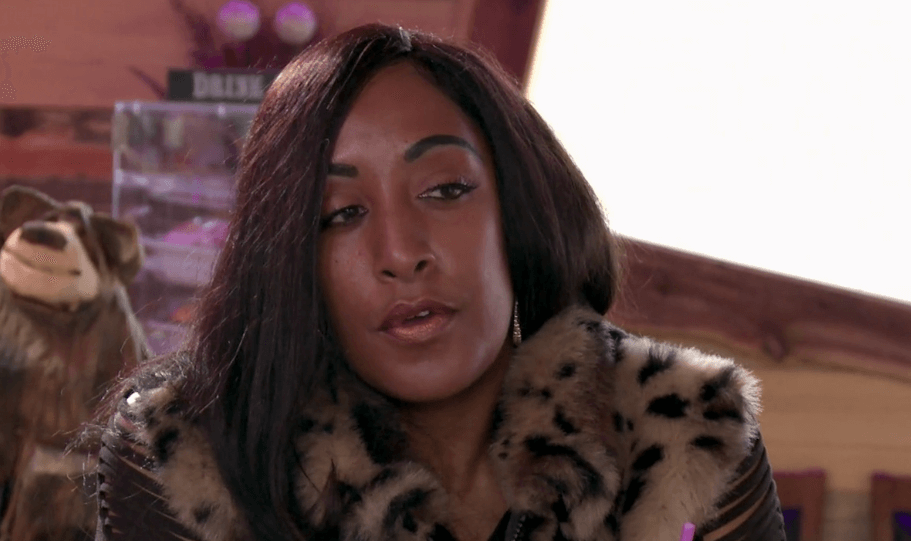 Nicole and Azan
Azan's plea to enter the U.S. for love was shot down, so Nicole consults a lawyer, to seek an explanation. The pro is puzzled by the cryptically broad response, adding that Azan's background check might have unearthed a juicy nugget of info. Nicole is distraught, until the lawyer suggests a different visa, which involves saying "I do" in Morocco. Nicole phones Azan to deliver an update, and the messy lovebirds share their frustration about the visa denial. Nicole drops the idea of a spousal visa, and Azan goes dead silent. Nicole continues her normal push, until Azan surrenders. Nicole and Azan "just know" what's best for them — but May votes a definite no to a repeat trip. Nicole tells Mama Robbalee about Plan B — which includes living in Morocco for a whole year. Robbalee asks her to define Plan C, but Nicole hasn't gone past B. Robbalee tries to push her into some common sense, which Nicole ignores. Azan is everything — and Nicole will do anything to shove him around, til death do they part. Nicole later meets with her father and stepmother, sharing the news about the visa denial. The couple smells a rat, and isn't pleased that Nicole might actually marry a man they have never met. Nicole invites them to come to Morocco for the wedding, but the couple is less than enthused, and discourages taking May away. Nicole believes their concerns are stupid — so case closed.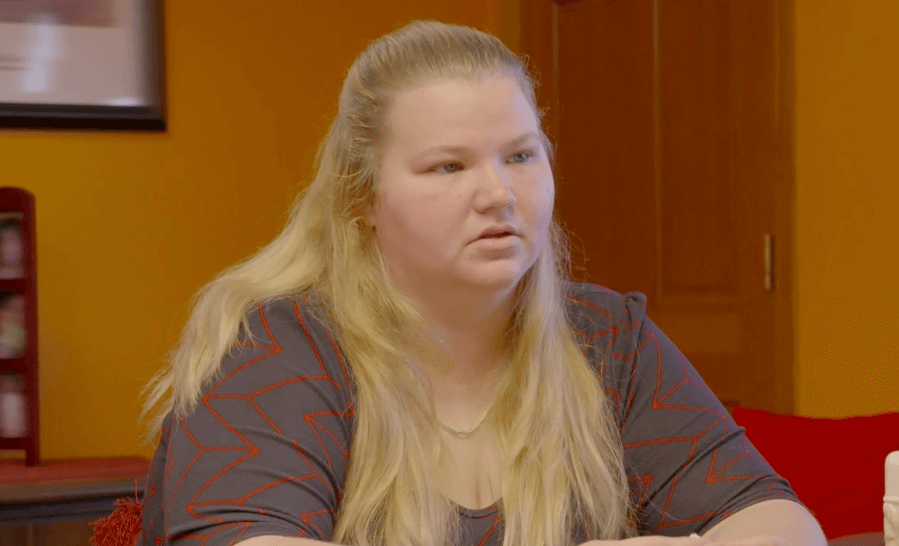 David and Annie
We catch up with David and Annie next, who are living it up, at a cheap  restaurant. David is still broke and jobless, but knows that springing for a budget lunch could go a long way. They discuss their plight over guacamole, which Annie eats hates, using the innocent appetizer to kick off a rant about all she detests about life in America. Annie's mother is getting an earful of her daughter's dud life in Kentucky, and is ready to collect for releasing her girl into David's chunky clutches. David promises that he will pay up, after he dodges all the incoming job offers. David calls himself "overqualified," and is frustrated by having to work for a living. He sits for an interview with a local lawyer, who describes David as a former political "mover and shaker" —  before he dropped off the face of the earth, to hunt Thai women. The lawyer does not offer him a position, even after David notes desperation, and a demanding 25-year-old wife.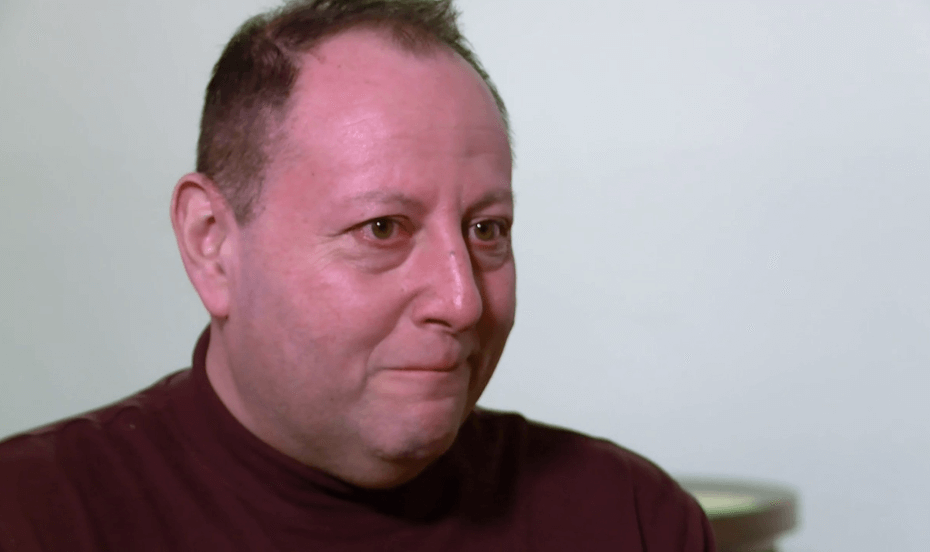 The rejection makes David feel like a failure, but the news gets worse, when we hear that David's son/tenant, Jacob, was accidentally shot in the face by a careless friend. The family gathers to support Jacob, who makes an awkward appearance with a bullet lodged in his cheek. We hear that Jacob is headed to Texas, and that  Ashley hopes to make amends with her father.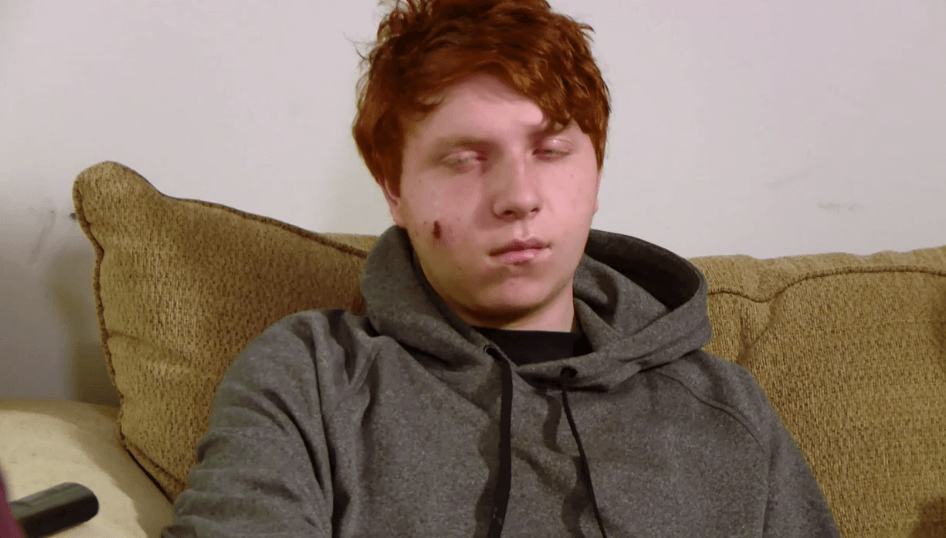 Jorge and Anfisa
Jorge is moving in with Anfisa, giving being together another shot. Jorge arrives, gushing that he missed everything about his Russian hottie —  including their raucous arguments. Jorge isn't granted a drawer, and will have to work hard to win back Anfisa's heart, after lying his way through the Tell-All. Jorge apologizes again about selling her as a hooker, but Anfisa isn't convinced. The couple will soon head to counseling, knocking out a marriage rescue attempt and storyline, all in one shot. They later engage in a clumsy salsa lesson, hoping to revive the cha-cha-cha in the relationship. It goes well, but Anfisa is worried that their first counseling session might reverse their first positive dip.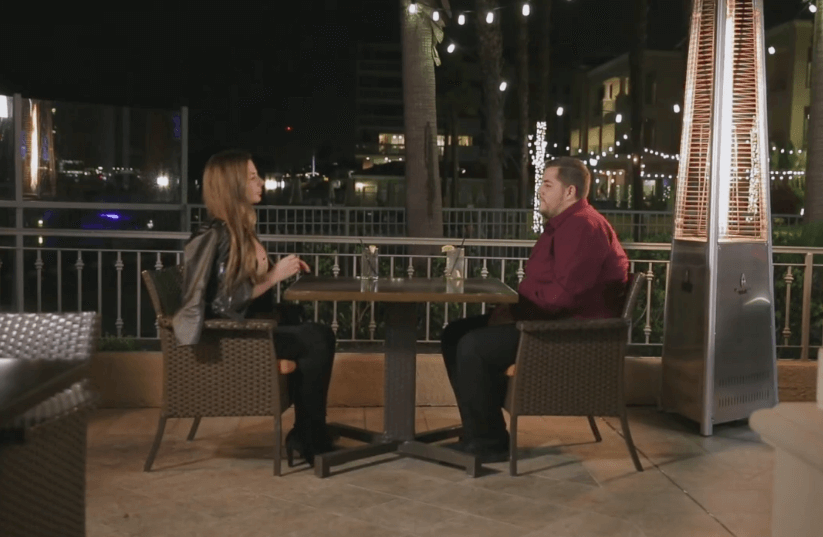 Molly and Luis
When we join Molly, we hear that Olivia has been shacked up with her boyfriend for two weeks. Cynthia arrives to lend a sympathetic ear, and we learn that the duo has a business trip scheduled, and that little Kensley will be left home alone with Luis. Cynthia supports Molly's cringeworthy  pursuit of love, and thinks that Olivia needs to cut her mother a break. Molly is worried about leaving Kensley in the hands of her alarmingly checked-out hubby, but is counting on him anyway. Molly later tries to pep talk Luis into maturity, but fails. Luis suggests an alternative babysitter, making it clear that he barely tolerates his "wild and disrespectful" stepdaughter. Thankfully, Molly's instinct kicks in, and she asks her mother to rescue her precious daughter.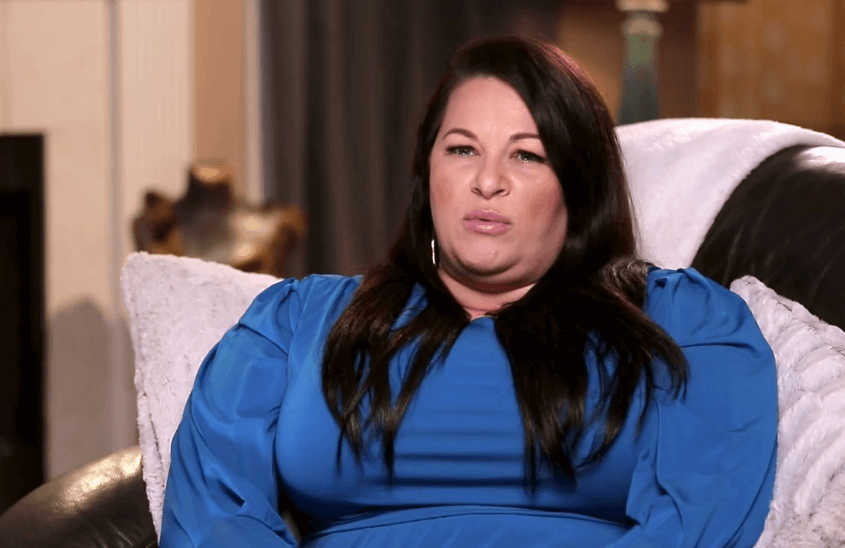 Russ and Paola
Russ and Paola continue their Colombian adventure, connecting with the rest of Paola's family. The clan is happy to see her, but is peeved by her abrupt disconnect. Her siblings are confused, let down and angry. Paola cries Oklahoma misery, then abruptly decides to use a recent miscarriage to deflect from the fact that she cut her family off, after wrapping herself in a self-absorbed American hustle. Russ and Pao later meet with her brother, who isn't buying her sob story. Her brother reveals that the family believed that Russ was behind Pao's selfish silence. He's understanding, but pushes Pao to get it together and communicate. 
Next week, Anfisa's tears are talking, and Molly is backtracking.
"Like" us on Facebook "Follow" us on Twitter and on Instagram
Becca is a Senior Editor for All About The Tea. She's a coastal girl who loves the outdoors, and writing about the sneaky and silly side of reality TV. Her bio is short, but her snark is endless. She loves writing for the sharpest posters in the world.