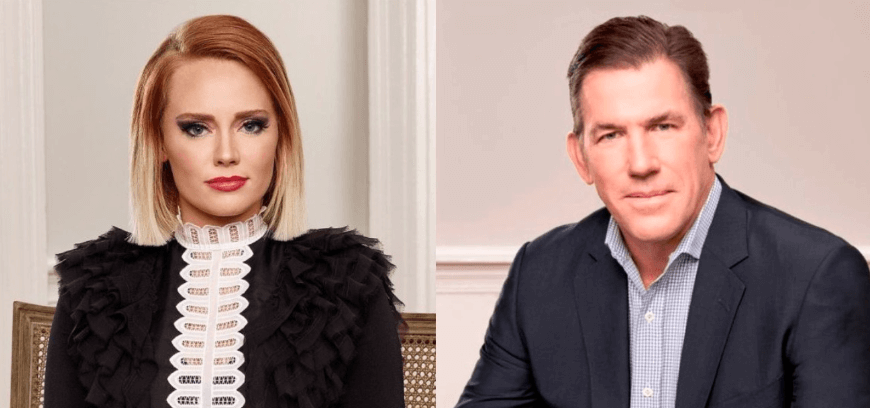 Southern Charm stars, Kathryn Dennis and Thomas Ravenel, are headed back to court, their ongoing custody battle scheduled to be resolved on Friday, June 8th.
According to a report by Radar Online — Kathryn is ready to push for more time with their two children, and a hefty child support check.
Thomas has maintained full custody of Kensie, 4, and Saint, 2, since Kathryn failed a drug test, in 2016.
"Kathryn is going to court to ask a judge to give her full custody of the kids," an insider reports.
"Right now, Kathryn pays Thomas $100 a month in child support since he has full custody," adds the outlet's source. "She is planning to ask for money for child support from Thomas in court, since she is spending fifty percent of the time with the kids."
Thomas has been entrenched in a sexual assault scandal, and Kathryn has simultaneously launched a seeming effort to score sympathy points, after her public crash and burn, two seasons ago.
Scandal rocked the Season 3 reunion when it was revealed that Kathryn's drug test bomb landed Thomas in the driver's seat of a heated custody battle. Kathryn later completed s stint in rehab, and has since been taking steps to rebuild her mommy image. It appears that the accusations levied against her baby daddy have provided a much needed boost, as social media eyes watch the story unfold.
Kathryn tied a carefully rehearsed response to the allegations against Thomas to a single-minded focus on her children, during a recent Watch What Happens Live appearance. She also chimed in during a recent Facebook podcast, shading Thomas' current girlfriend, Ashley Jacobs, amid comments made by one of his accusers, Ashley Perkins.
"Kathryn is considering bringing up all of the sexual assault stories about Thomas that are in the news now," the source told Radar. "She might do that if she thinks it will help get her more time and money."
Thomas has been accused of sexual assault by former nanny, Dawn Ledwell, in addition to similar claims made by the mother of Ashley Perkins.
What do you think of Kathryn's strategy to garner fan support? Sound off in the comments, and watch Southern Charm, Thursday nights, on Bravo.
"Like" us on Facebook "Follow" us on Twitter and on Instagram