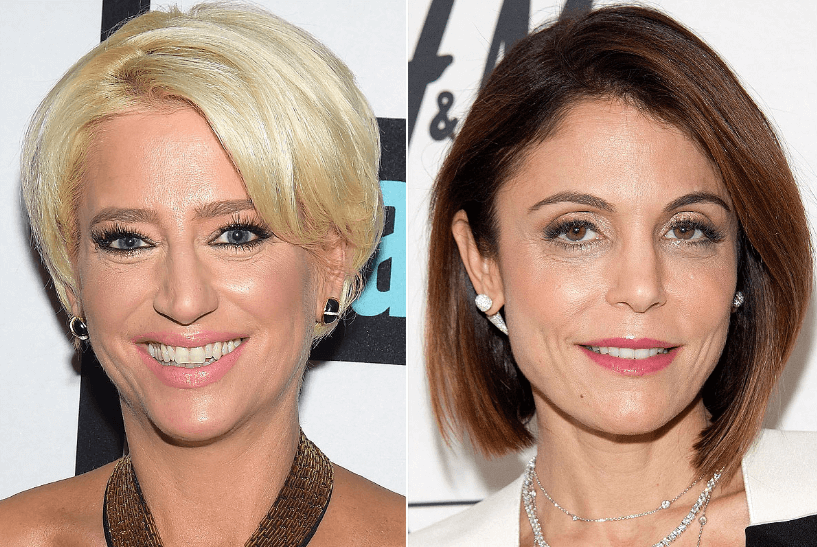 When the cast of The Real Housewives of New York City invaded the Berkshires, the blowout between Bethenny Frankel and Carole Radziwill took center stage but there was also some lightweight drama brewing with Dorinda Medley and the Skinnygirl mogul.
While attending Bethenny's annual holiday party, Dorinda's decorator showed up with a nutcracker for Bethenny's daughter, Bryn. Bethenny showed sincere appreciation towards the decorator bur neglected the woman who orchestrated the surprise. Dorinda's feelings were hurt and Bethenny addressed the matter in her blog.
"I absolutely love the holidays and was so excited that "Santa" came through for my daughter this Christmas with that incredible Nutcracker. This is the year when kids in her class begin saying that there is no Santa and the parents are the ones hiding the gifts, so I wanted to go out of my way to find something special. I mean that concept is ludicrous after all. Can you imagine parents hiding gifts? It's, frankly, preposterous."
"My daughter and I saw this nutcracker in the Hamptons and within five minutes, it was sold. Thus began the quest. I mean her nickname is "peanut." I am grateful to Dorinda for connecting me with that lovely gentleman Michael via group text. He was incredible. He hunted the piece down in Worcester, MA, and I purchased it immediately. He drove four hours to pick it up and deliver it to me personally. He saved Christmas, which is why I was so excited and focused my attention on him. Feel free to ask @Mikeharrisonart any questions about the origin of that nutcracker."
If you read between the lines, Bethenny is basically letting Dorinda know that she's thanked the appropriate person for scoring the nutcracker surprise for her daughter and it's not Dorinda!
The Real Housewives of New York airs Wednesdays at 9:00 p.m. ET, on Bravo.
"Like" us on Facebook "Follow" us on Twitter and on Instagram