RECAP: '90 Day Fiance: Happily Ever After' Olivia Leaves Home Over Luis & Azan's K1 Visa Denied!
90 Day Fiance: Happily Ever After rolled on Sunday — what's the latest on our six not-so-happy couples?   
Nicole and Azan
Nicole begins the episode by almost heaving her phone out the window — frustrated by a weak connection and governmental red tape. Azan finally reports back after his K1 VISA interview, and Nicole is childishly annoyed to learn that there's more paperwork to submit. Robalee snarks that Azan is a likely a money-grubber, which is proven true when we hear that Nicole is financially supporting the Moroccan deadbeat. Robalee hammers her daughter for trusting a money sucker, and worries that he's also a heart scammer. Nicole is annoyed that Azan's pure intentions are being questioned, and can't wait for her honey to prove himself on American soil. Nicole later learns that Azan's case was shot down, and is shocked by the decision. Nicole is broken-hearted — over both the lost cash and the lengthened separation. Nicole later shares her traumatic sorrow with her mother, and reveals that Azan wasn't fazed by the denial.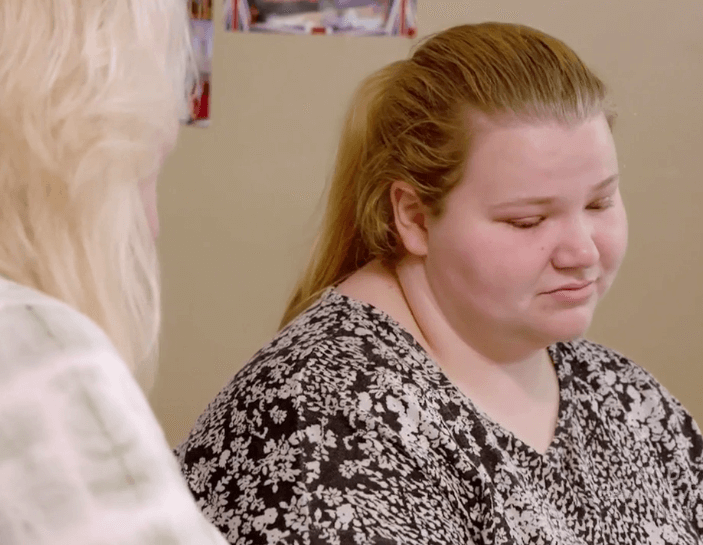 David and Annie
Annie begins their segment informing the audience that her hubby is still flat broke. David's son, Jacob, is moving into their rented firehouse — even though David cannot even support himself. On the bright side, David is charging Jacob rent, despite the fact that he was annoyed that Chris did the same. Jacob admits that the living arrangement is weird, and Annie adds that Jacob basically ignores her. Annie was not consulted about the decision, so she informs her hubby that her legs will remain closed, to make him pay. Annie offers graphic reenactment snippets to explain her decision — nauseating fans everywhere.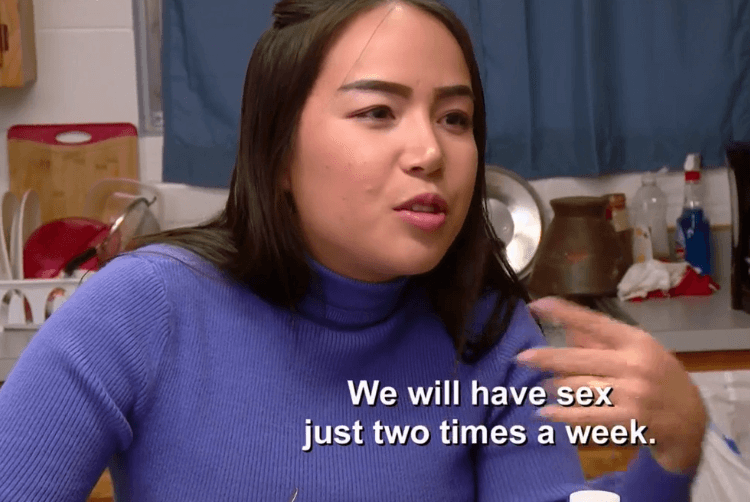 A coupon clipping session is next, which strangely sparks Annie to reflect on the absence of David's bare butt, wandering freely around the house. Annie notes that she's still waiting on her Green Card, as she shoots the breeze with her mother, bashing David's ornery daughter, Ashley. David still owes Annie's family for her hand in marriage, and Annie's mother is ready to collect.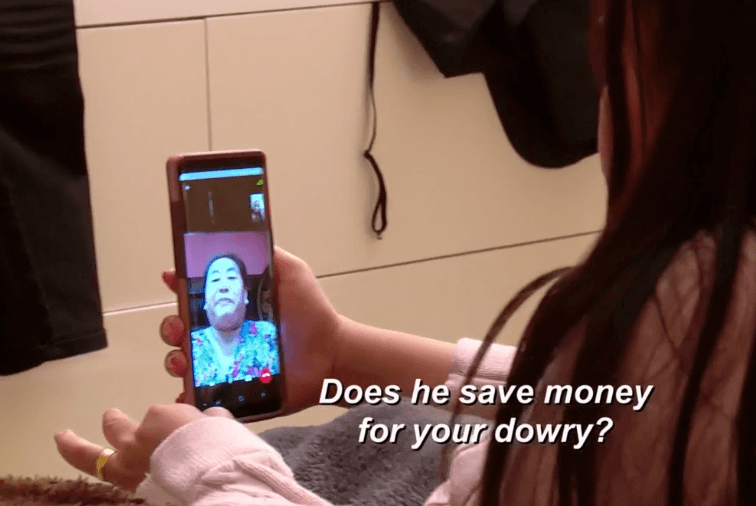 Chantel and Pedro
Cameras follow an awkward meeting between Chantel and River, Chantel's bro immediately busting her for their ongoing separation. He blames Pedro for hogging his sis, and puts Chantel on the spot by inviting the couple on a family vacation. The last go-round in the Dominican Republic was a nightmare, so Chantel knows that the trip will be a hard sell. River notes that faking nice won't happen, so he's ready to deal with their issues head on. Chantel drops the big question during a faux workout, and Pedro cringes, reminding his wife that her family is the worst. Chantel tells the audience that Pedro owes her after that chicken feet debacle, pushing him not to give up. She orders her hubby to submit to the family time, or else. Pedro agrees but later digs in his heels, refusing to go, at the last minute. He finally caves, much to River's disappointment. They all set out, but Pedro's attitude remains negative. The family arrives at the vacation cabin, and Pedro finally spits out that he's resentful, and does not want to share air space with his wife's clan.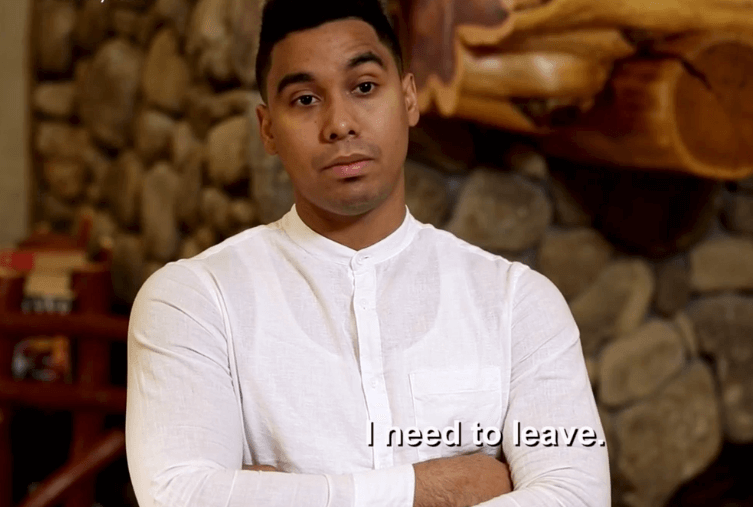 Jorge and Anfisa
Jorge kicks off his liar-face apology tour, by groveling at Anfisa's feet, via a janky phone. Anfisa initially shoots down his panting dinner invite, but finally agrees to a meeting. Anfisa struts into the restaurant, reminding viewers that Jorge called her a paid whore on national TV. A producer questions her about the webcam porn rumors, and Anfisa responds with only a few innocent blinks. Anfisa updates Jorge on her American independence, and reveals that she wants to go back to college. Jorge admits to lying about everything from day one — but now wants to give their messy farce another go. Anfisa caves to a TLC check, as long as they seek professional help to avoid killing each other. Jorge has evidently matured out of being a habitual liar, and has one more chance — or season — to walk straight. 
Russ and Paola
Russ and Paola land in Colombia, making the trip to spend time with Pao's dying grandmother. Pao knows that she will face a hostile audience, her family likely peeved that she has not visited since moving away. Pao's sister and family picks them up at the airport and the reunion is joyous. Pao and her sister sit down to catch up at the hotel, and Pao learns that her grandmother's condition is dire. Paola feels badly for shutting out her family, her sister's welcome home lecture an effective one. The couple visits the sick woman in the hospital, and Pao's grandmother weeps tears of joy. Russ is touched by the experience, and Paola's aunt is happy that they made it in time. Pao realizes that she needs to reconnect with her family — no matter how bitter, resentful, or jealous they may be. Pao shows off her city to Russ, and a staged meeting with childhood friend, Alex, goes down on the street. Russ tries to awkwardly fit into the local scene, before Paola admits that she used to date Alex — because he was a biker bad boy, or perhaps, a TLC plant. Russ isn't thrilled that his wife might be a shady Colombian hussy — so the usual.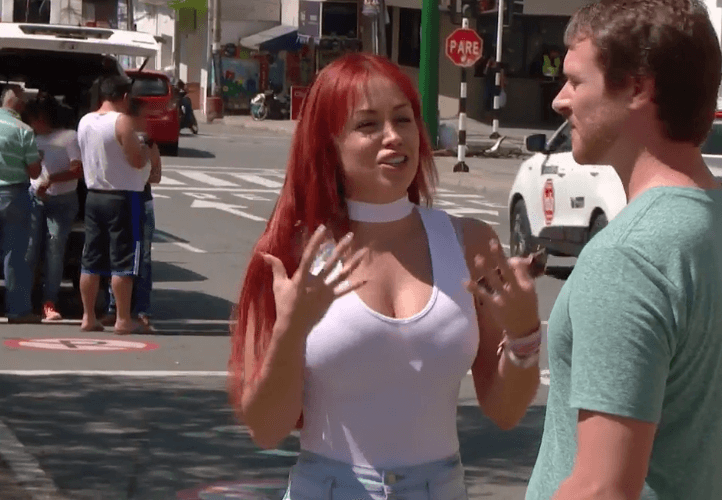 Molly and Luis
Luis begins his segment by complaining about being pushed back into the role of disgruntled househusband. Molly's brother, Jess, advises him to grow up and be a man, not a whiny little bitch, but Luis isn't so sure he's up for such a challenge. Molly later reveals that Olivia has spun into cycle of ongoing disrespect, clearly rebelliously over her messy home life. Olivia takes refuge at her boyfriend's house to escape the madness, and Molly is cluelessly at a loss. Molly later enlists the help of her bestie, Cynthia, to execute a breakout, after Olivia stays away for a week. Molly confronts Olivia, who expresses her upset over living with a stressed-out embarrassment of a mother. The situation is sad, and it takes the revolt for Molly to finally realize out loud that her dumb decision actually affected her children. Molly hints that she might be ready to pull the plug on her doomed romance.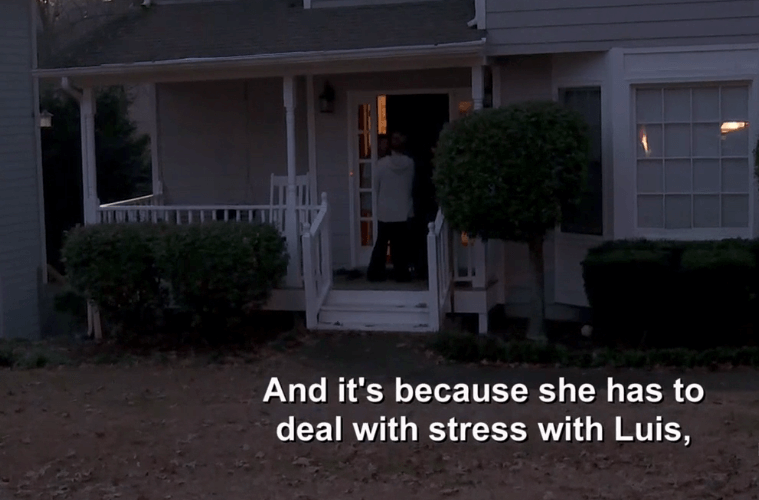 Next week, dirt is revealed about Azan, and David's son almost dodges a bullet.
"Like" us on Facebook  "Follow" us on Twitter and on Instagram 
Becca is a Senior Editor for All About The Tea. She's a coastal girl who loves the outdoors, and writing about the sneaky and silly side of reality TV. Her bio is short, but her snark is endless. She loves writing for the sharpest posters in the world.