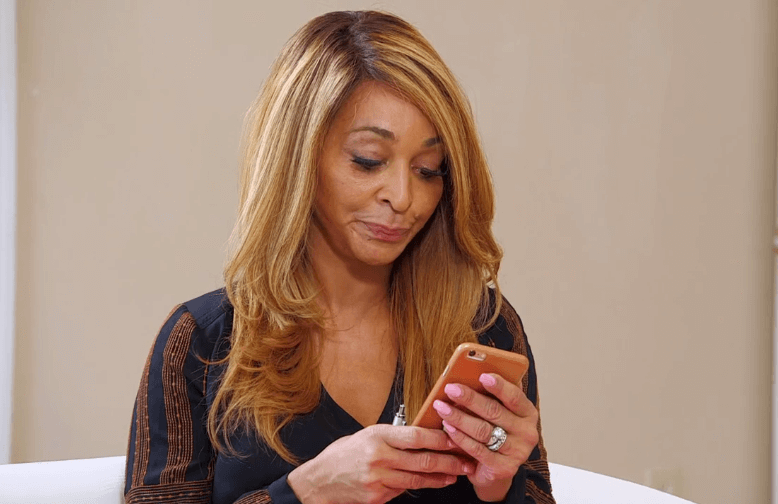 Welcome to The Real Housewives of Potomac at their new time! Now we won't accidentally fall asleep watching it. We begin with Karen who is ordering Siri around because Matt, her everything, is not around. Ray strolls in and tells his wife he has a lot on his mind right now. Karen ignores this and discusses the perfume business she'd like to add to her company. Karen is building a house of cards beauty. Ray gives her some free advice by telling Karen whatever money she thinks she needs, double it, and give it to the tax man.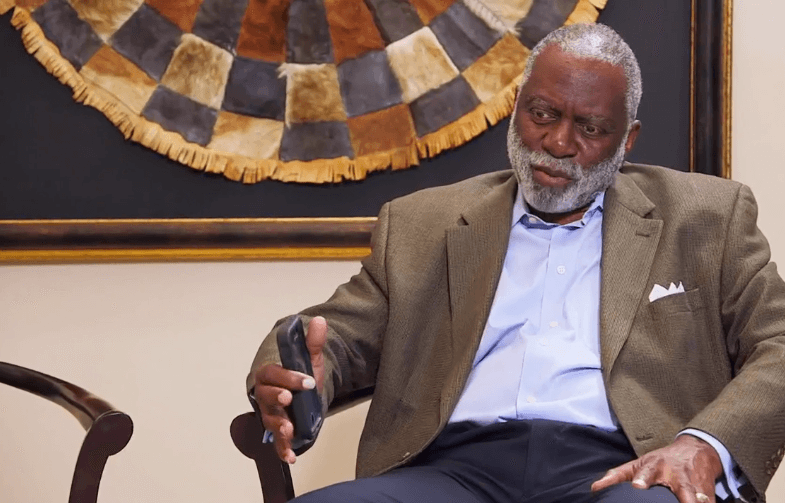 Up next we join Ashley, Charrisse, Monique and Candiace as they freeze their tits and asses off in cryotherapy. Have you ever done this? Girl, it's three minutes of shaking, dancing, jumping, and feeling like tiny pins are puncturing your skin. Otherwise it's great. Afterwards, as the ladies recline and compress their legs, they discuss how rude it was for Gizelle to interrogate Candiace over who pays her bills. Then Charrisse asks Candiace if her mom paid for engagement ring. Dang, girl. For the record, her man borrowed the money paid for it himself. Ashley announces that instead of working on her marriage, she's planned a retreat for the ladies at a first class resort. Seems like a great use of her time.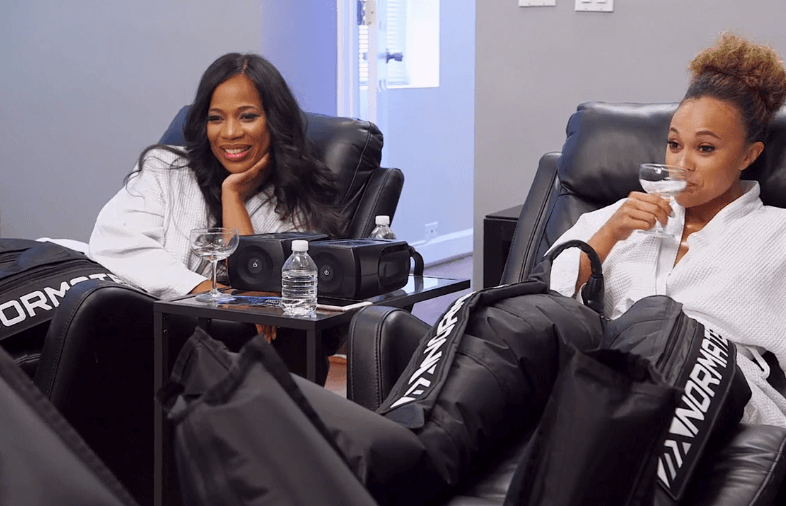 Next we are with Gizelle who is having man problems of her own. The word on the street is Sherman is acting weird and not communicating. Gizelle ain't got time for this because she's busy being an entrepreneur, y'all. And that's all we're shown, but you know there's more to it.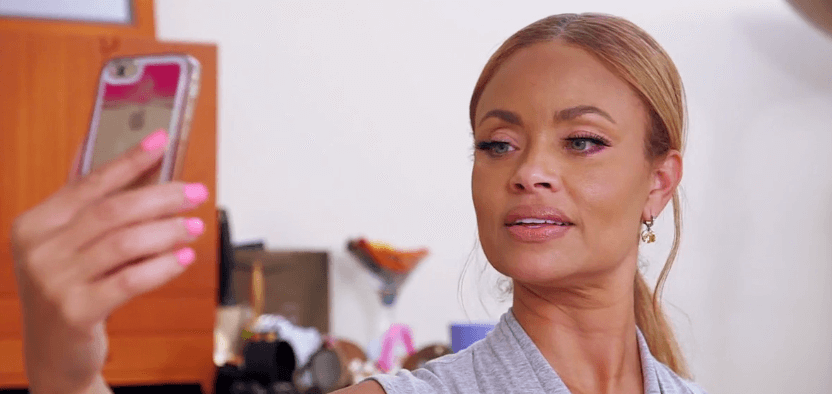 Ashley and Michael are on a bike ride. Something's wrong with Michael's face. Did he get hurt in bubble soccer? Anyway, as they rest, Ashley brings up her mom and says she's ready to cut her off…in a few months. Michael says enough is enough. Ashley's plan is to scale back versus cutting her mom off completely. Here's Michael's problem, he's not only taking care of Ashley's mom, but also Ashley's mom's loser boyfriend. Michael wants there to be consequences or there will be consequences for not having consequences. And if Michael leaves, Ashley's mom will most definitely be cut off. Decisions, decisions.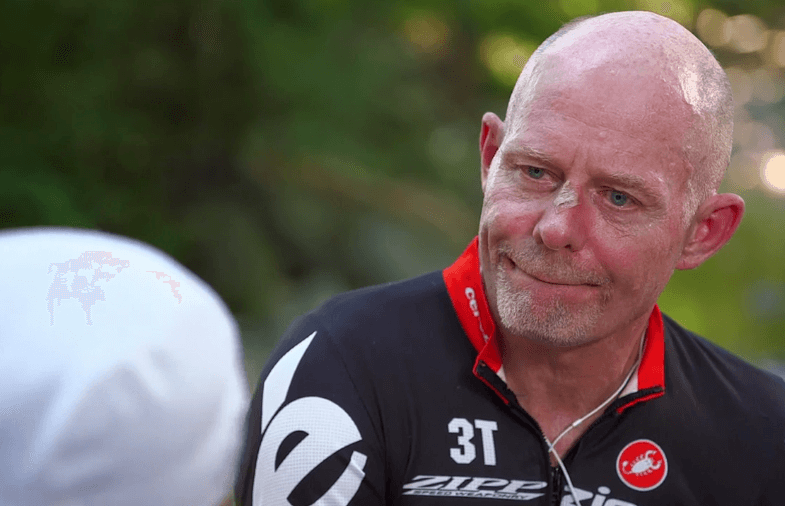 Over at Robyn's slightly larger townhouse, Juan brings home a gift for his wife. A pair of high-top sneakers. It's not a diamond, but the kids say dad deserves a kiss, and Robyn obliges. Next, they discuss a new house flip Robyn and her mom are considering. Juan is proud of his woman for bringing home the bacon, frying it up in a pan, serving it to him, and then cleaning up after him.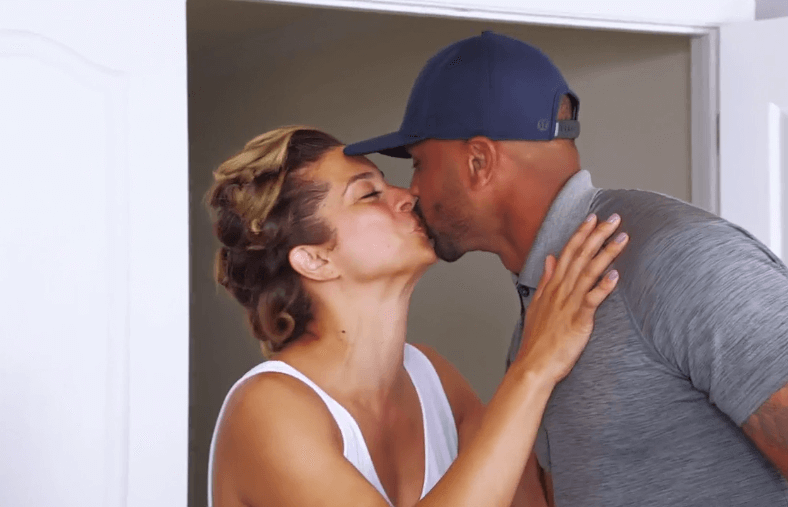 Monique and Candiace are shopping for the retreat. Ashley joins them and asks if they are excited. Candiace is cautiously optimistic, but she doesn't want to room with Gizelle or Charrisse because they are mean. Monique is friends with Charrisse and recommends that Candiace speak her mind sooner if she has a problem. Monique and Candiace have a mini-fashion show while Ashley watches. Candiace gets all teary-eyed trying on a short, white dress because it has triggered #weddingdrama. She's feeling the stress because her mom is calling the shots because her mom is paying the bills.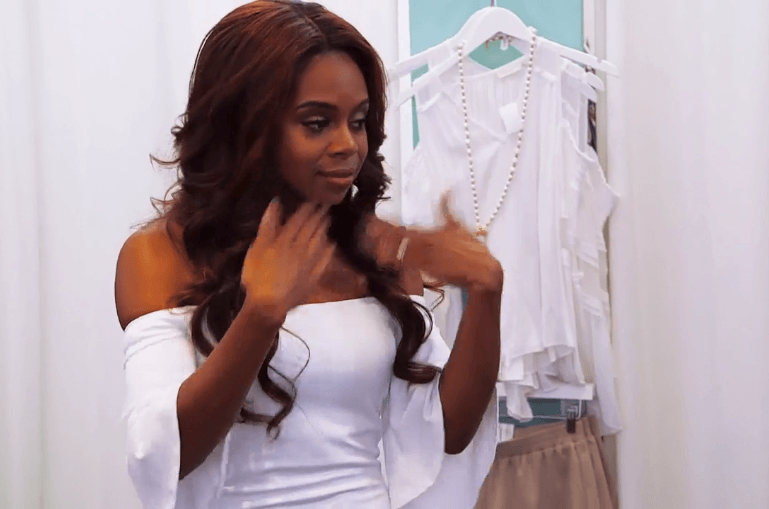 Breaking News! Monique has gotten into a car accident and has smashed her Bentley. After shopping with the girls, and lunch with Ashley, (which included four martinis, but you didn't hear it from me) Monique "took a long blink" and drove off the road, hitting a tree.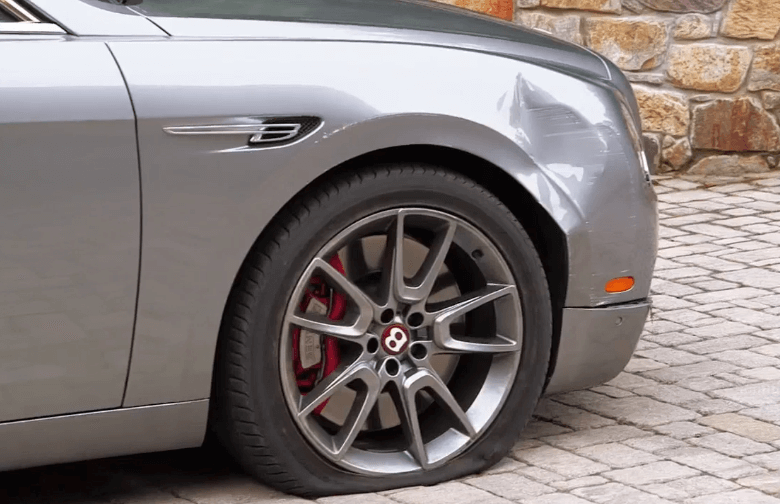 So glad it wasn't a person. Monique's in pain, and Chris wants her to cancel her girls' trip, but she won't. It's okay. She'll just drink wine for the pain. The shuttle arrives and the ladies leave for Nemacolin Woodlands Resort in Pennsylvania. Let the shading begin!
Gizelle starts by asking Ashley why her fondest memories are with her grandparents in a trailer park. Was this a second or third trailer park because this somehow makes a difference to Gizelle. Then Monique brings up Charrisse's question at cryotherapy asking Candiace if her mom paid for the engagement ring. Way to go Monique. Charrisse calls it a legit question. Candiace calls it a shady-bitch moment. The gloves come off. Charrisse calls Candiace a child and Candiace calls her an old woman and a geriatric grandma. Bam!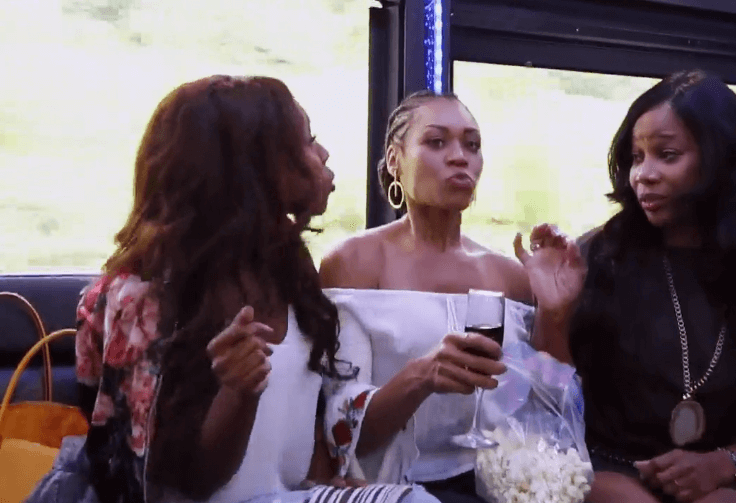 Thankfully the ladies arrive at the resort in once piece, less one bottle of wine mostly consumed by Monique. Everyone is impressed with Ashley for once. Two Rolls Royce's take the ladies to their villa. Half of them are drunk and the other half are being all Judge Judy about it. It's a vacation, Karen and Gizelle, let your wigs down. Ashley has to pee so the driver pulls over so she can go in the woods. I guess you really can't take the trailer park out of the girl.
Lunch is ready when the ladies arrive, but there's more shade to be thrown. After they sit down to eat, Gizelle says Candiace owes Charrisse an apology. Candiace says it's the other way around. Charrisse explains that what she said about her mom paying for the ring was said in fun. Besides, if Candiace had a problem with it, she should have said so then. Gizelle and Charrisse claim they couldn't care less her mom pays for everything. Candiace tells them they are kept women, unlike her. Which is a stretch. Karen then reminds Candiace she warned her not to tell these women her bidness.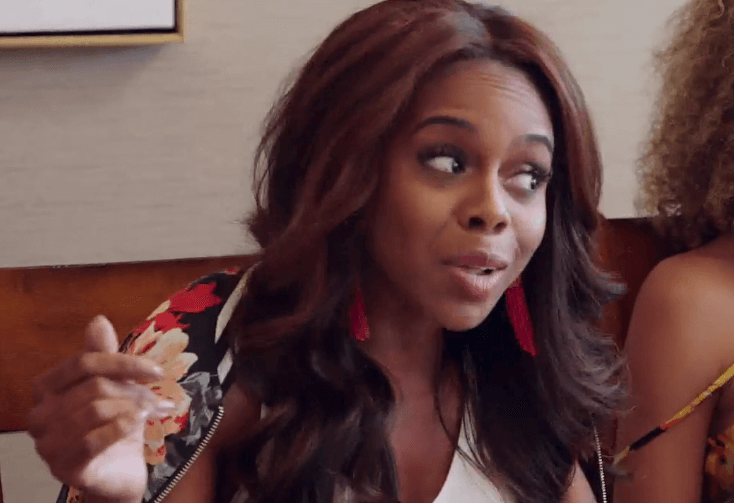 So it's back and forth on who needs to apologize to whom. Gizelle and Candiace tell each other to STFU and they are dumb. Turns out, they're both right, and this trip is headed for disaster. Can't wait for next week!
Tune in next time when jaws drop after Charrisse announces that Ray asked Karen for a divorce.
"Like" us on Facebook "Follow" us on Twitter and on Instagram