#RHOC Kelly Dodd Calls Vicki Gunvalson A 'Backstabbing Bitch,' Trashes Heather Dubrow & Talks Sex With Weed Smoking!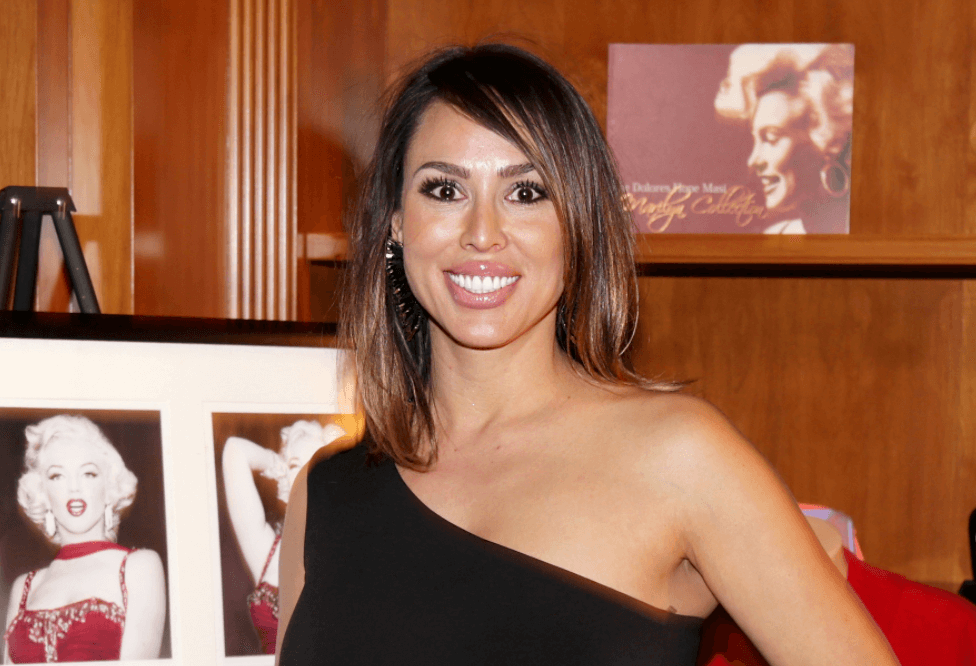 Kelly Dodd appeared on Jeff Lewis' Sirius XM show on Friday — she called Vicki Gunvalson a "backstabbing b*tch," revealed Heather Dubrow was rude, and much more!
Kelly first discussed her "million" dollar divorce settlement from ex Michael Dodd, which netted the reality star a hefty lump sum, but no child support and alimony.
"Well, he has to start working cause I took half of his money," joked Kelly. They were married for 13 years and in California, assets are split 50/50 for marriages lasting 10 years.
The Real Housewives of Orange County star chimed in on Dubrow's exit at the end of season 11. Heather came under fan-fire, when a cast trip captured her involvement in a nasty shut-out of her former co-star. 
"You said in confidence to me that Heather Dubrow was especially nasty to some of the camera people and sound people when she was filming," said Jeff to Kelly.
"Oh yeah. Very much so," responded Kelly before going on to mock Heather yelling at crew members saying, "'Get out of my face! Get the boom out of here!'"
"I was very like in shock," stated Kelly on Heather's alleged rude behavior. "My first year doing the show, you have to get the sound right. And they couldn't get it right and she was in the middle of a conversation. They interrupted her conversation and she's like 'get the f–king boom out of there!'" Yikes!
"I looked at Tamra and I said to the camera man, she's a b*tch! I was like, who talks down to people like that? Who talks to anyone like that?" continued Kelly.
The single mom of one, describes her post divorce dating life, which involves smoking weed.
"Sixty-one. Hot. Great body. Good looking, tall, smart. All these good things," Kelly described. "So we go on a couple of dates. We actually went back to his house, smoked some weed, had some drinks, and had sex."
And how did the sexual encounter go down?
"Well, I was high as a kite. It was good." 
Kelly went after Vicki Gunvalson over her boyfriend, Steve Lodge, playing matchmaker. As reported, The Real Housewives of Orange County star introduced Kelly's ex husband, Michael Dodd, to one of her friends back in December and the two hit it off but Kelly perceived the gesture as Vicki breaking girl code and slammed her co-star.
"Oh yeah [I confronted Vicki]. Oh yeah. And I keep going at it," explained Kelly." I'm not defending her in any shape or form cause she's a backstabbing b*tch but her boyfriend is friends with Michael."
The 42-year-old gave some insight about the upcoming season, and the addition of two new housewives Gina Kirschenheiter and Tatiana Beene.
"I think this season is a little bit different than previous seasons ever because it is like full on comedy. It is like a party. It's hysterical," teased Kelly. "There really isn't that much fighting. I love it. I can't wait for everybody to watch because it's different."
"So I can't say, but I have to say you're going to like them," said Kelly. "I think they're great additions. Hell of a lot better than the last two that was on."
The RHOC is scheduled to return this fall. 
"Like" us on Facebook "Follow" us on Twitter and on Instagram
Nancy Zhāng is an Entertainment Blogger for All About The Tea. Nancy covers hot topics, recaps and celeb news. She loves to multi-task as a writer and a private chef. She received a B.S. in Mass Communications from LSU. Nancy's married and the proud mom of 2 German Shepherds.