RECAP: #SouthernCharm Kathryn Dennis & Her Mean Girl Crew Plot to Gang Up On Thomas Ravenel's New Girlfriend Ashley!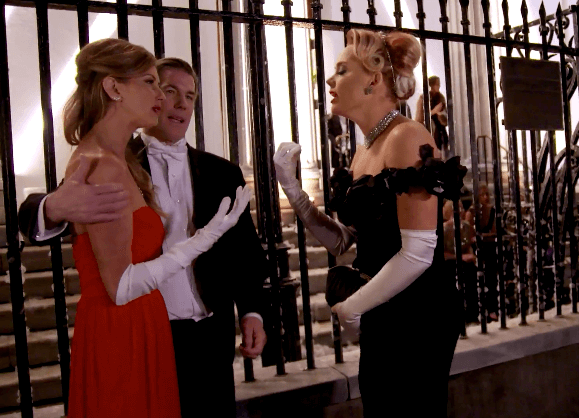 Southern Charm is BACK — and this season promises to be a doozy! The premier episode begins by giving us a red hot preview of things to come — a likely finale smackdown between Kathryn Dennis and Thomas Ravenel's hot new girlfriend, Ashley Jacobs. Kathryn's green-eyed fire appears to be back, after selling a gentler rehabbed image, during a sleepy Season 4.
Bravo bounces us around the cast, dressed up finale-fancy at some sort of gala. Outside the venue, Kathryn bitingly informs Thomas that he's bagged another psycho, before telling Ashley to eff off. Ashley cooly informs her that baby mamas don't count as kin, and Kathryn reflects her own story when she whips out a gold digger comeback. Ashley takes the early lead as Season 5 MVP when she pegs Kathryn as a common "egg donor," before Bravo cruelly yanks us backward, three months.
A jazzy intro backs up a revealed parade of Charmers — all starting a new day. Cameran Eubanks' belly has blossomed, Shep Rose is surprisingly conscious, Austen Kroll is busily dunking discount Oreos, and Kathryn Dennis is a-hole proofing her new bachelorette pad. We get our first peek at the Ravenel brood, and little Kensie's smile lights up the morning, before we hop back over to Cameran's house. Bravo gives us a look into baby Palmer's upscale nursery, before Shep arrives, bearing snacks. Shep's jaw drops at Cameran's pre-delivery bump, making it clear that it's been awhile since they last chatted. Shep grabs a tummy grope before sharing that his keeper TV girlfriend was a bust. Cameran scolds him for being a perpetual 38-year-old teen — so same old, same old. Cameran lets out a belch as an intro into a looksie inside Kathryn's new apartment.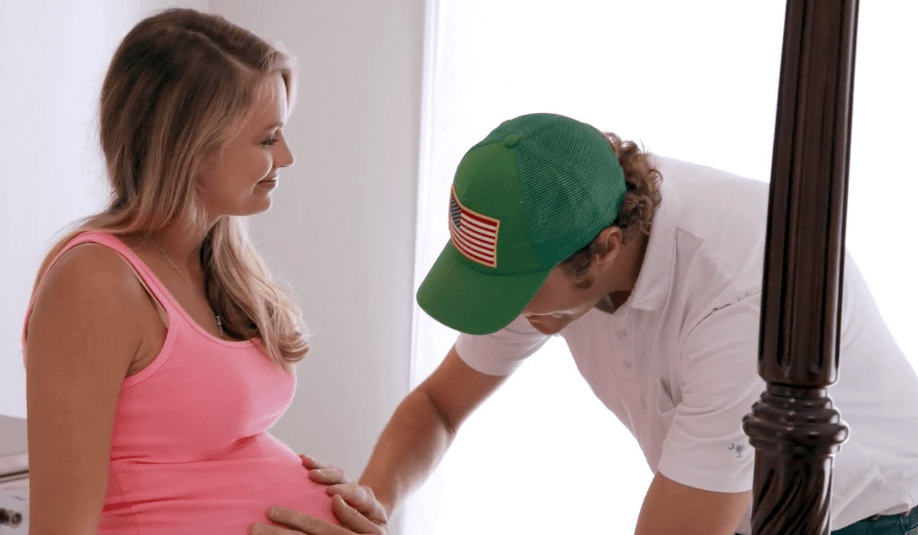 Danni Baird drops in, as the cameras pan Kathryn's new home. Kathryn has relocated her eclectic Amazon Prime haul to her very own space, and is happy to have secured a second bedroom for her visiting children. She shows off a bruised arm, explaining to Danni that random drug testing has been an ongoing part of her reformed junkie schedule. Danni reveals that her engagement has been called off, and Kathryn reveals that she has succeeded in calling off the paychecks of Thomas' nanny, Deirdre. She claims that the longstanding caretaker had been hogging her son — aka ratting her out to a judge.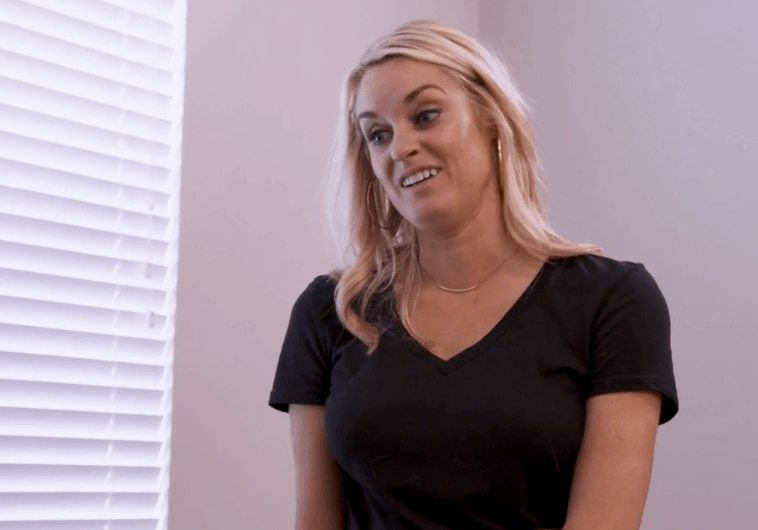 A check-in with Thomas is next, and we get our first glimpse of the developer's new address. Thomas offers an update on his happy kiddos, and the new family home looks lovely and cheerful. Thomas unloaded his fancy downtown compound, and reluctantly agreed to unload Deirdre, as well. The messy shift is an unfortunate one — especially for the children.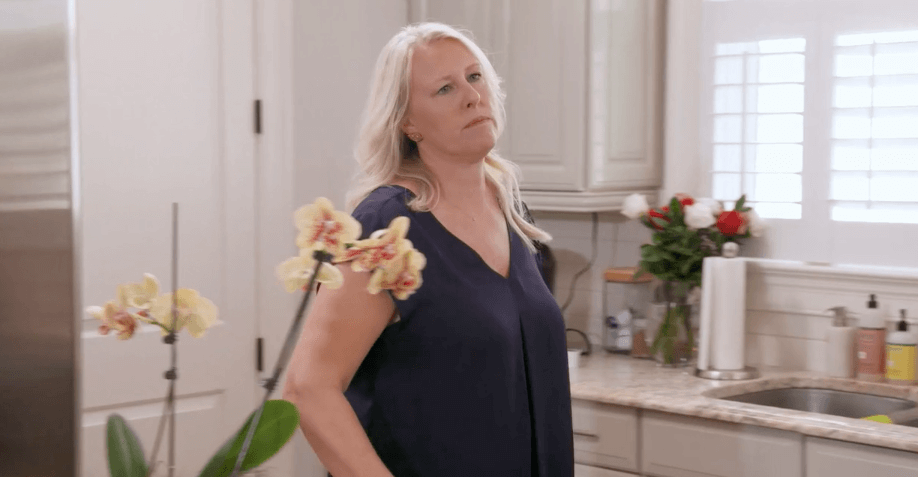 Ashley is formally introduced into the mix, and Thomas explains how he met the beautiful California nurse. It was bar-love at first sight, but Kathryn isn't buying it. She childishly slams Ashley's "intentions" as shady — even though they have yet to meet. Kathryn is officially back in the game — and then some.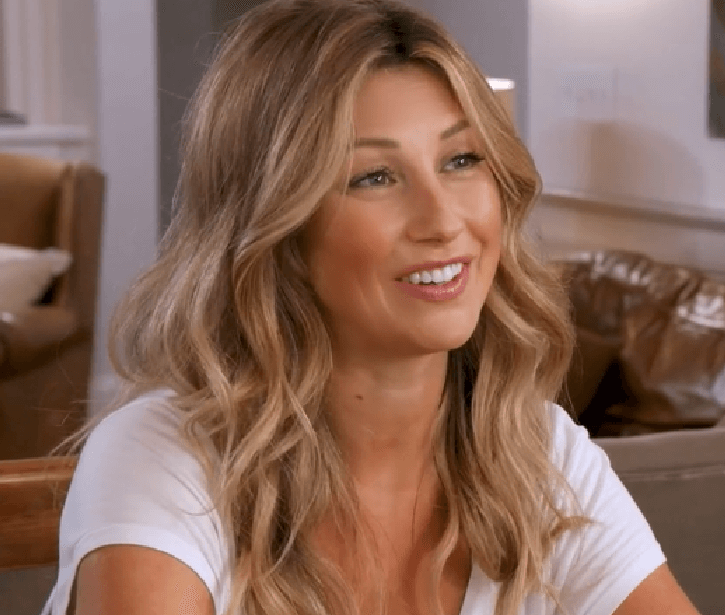 Naomie and Chelsea connect next, and Bravo skips us between the gals and Craig Conover, whose heart has also relocated. Craig spills that he and Naomie finally hit the skids, which triggered a fixer-upper purchase and a new roommate recruit. Naomie and Chelsea are in the same boat — because Chelsea and Austen have also broken up. Austen has become a jobless bum, and an exposed cheapskate to boot. Chelsea dishes that Austen left her holding checks over and over — and was "totally cool with it." Yikes. Chelsea continues to spill the embarrassing tea that ultimately led to the couple's crash, while Bravo highlights Austen's day-to-day schedule of nothingness. Next we see Austen reconnect with Shep — Austen proudly announcing that he sprung for Shep's beer.
Austen tells his side of the breakup story, a tale which mixes mild confusion with bedding a bestie. Austen believes that the reconciliation door is still ajar — despite his backslide into Loserville. Bless his penny-pinching heart.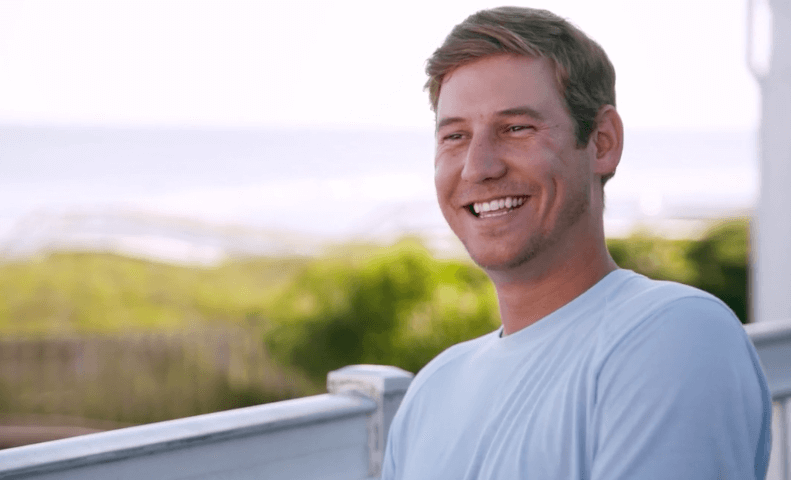 Shep is making the rounds, and his next meeting is with Whitney. Whitney reveals that Patricia has secured a fiance, a mystery man named Mr. C. The pair decides to celebrate Shep's birthday at his new beach house, and hire Craig as a free caterer. Craig agrees to the task, and the plan is set.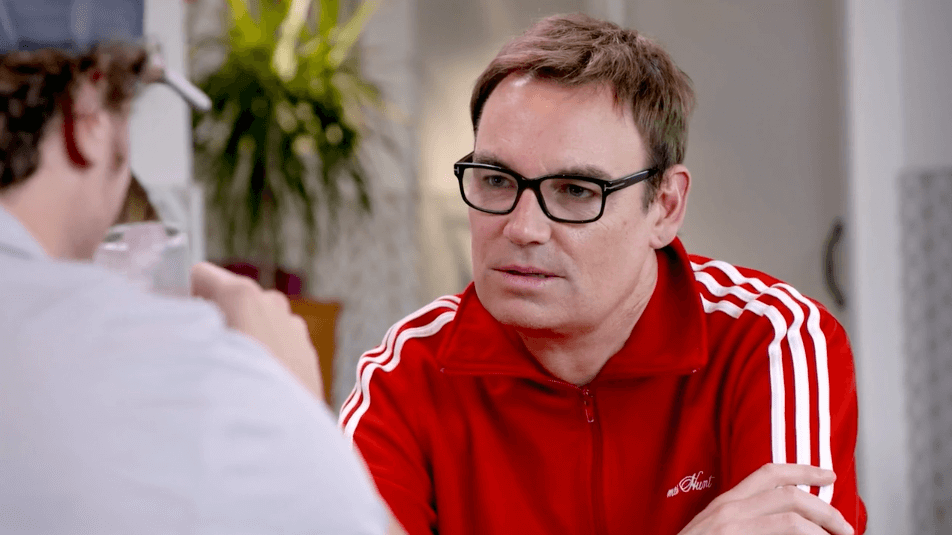 The episode takes a sad turn when Thomas drops in on J.D. Madison. J.D. has been booted to the guest house, and he soon reveals that he has separated from Elizabeth. He blames stress, and chokes up when he shares that the love is gone for Elizabeth. The rings are off — and the development is a sad one.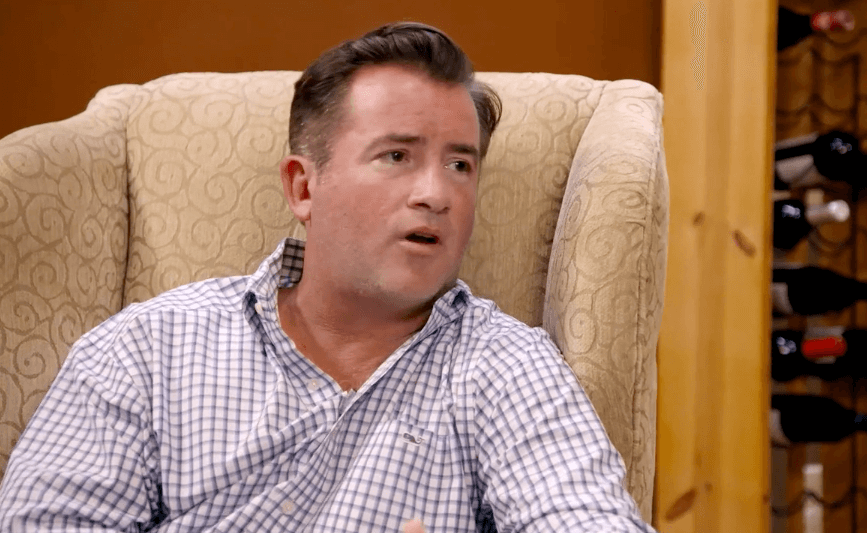 A meat buying bonanza is featured next, as the party menu begins to take shape. This will be the first time Craig and Naomie cross paths — and Craig just wishes that Google would spit out a way to smooth things over.
The day of the birthday bash dawns sunny, and Katie, the party planner, is working miracles behind the scenes. Craig arrives, and presents Shep with a personalized apron, revealing that his trusty sewing machine lives. The guys debate how to prepare the meat, while playing with fire.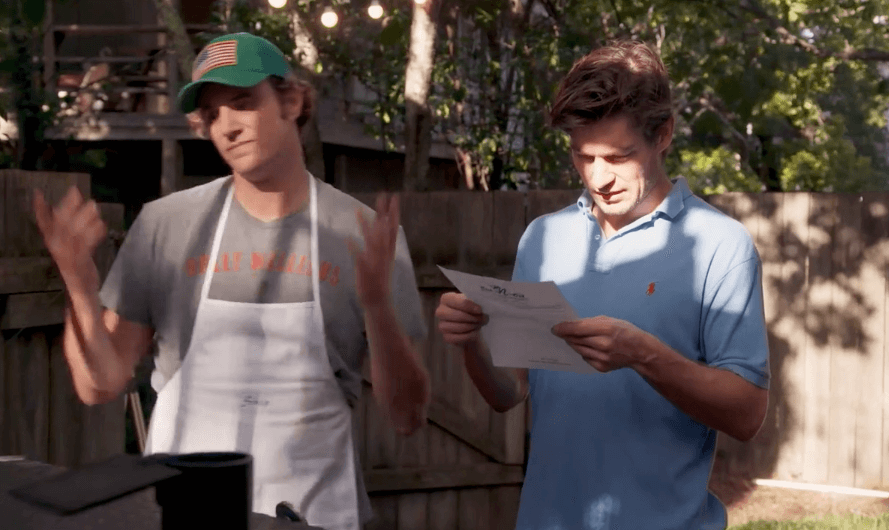 Meanwhile, over at Thomas' place, Ashley is picking an outfit for her cast debut. She looks good in everything — and Thomas agrees. Thomas notes that Ashley and Kathryn are nothing alike — because Ashley actually has couth. Over at Shep's, Craig continues to struggle with his catering duties, but trusts that his new lover, Google, will bail him out. Austen arrives, and tries not to twitch when he's asked to go fetch snacks.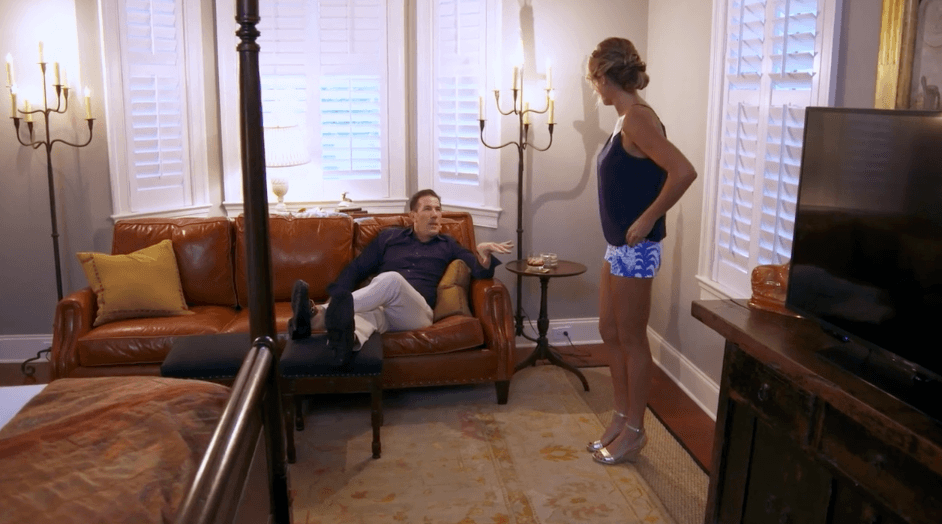 Danni, Chelsea and Kathryn gather at Naomie's for some pre-party girl talk, and the ladies note that they're all officially on the market. Naomie comments that Elizabeth is stuck home with her children, thanks to J.D.'s selfish attendance — as if staying with one's own children is a prison sentence. J.D. is proclaimed a lowlife, and a faux family man. Naomie ominously warns that she might lose it if the louse dare speak, obviously prepped to make a solo splash for the Bravo cameras.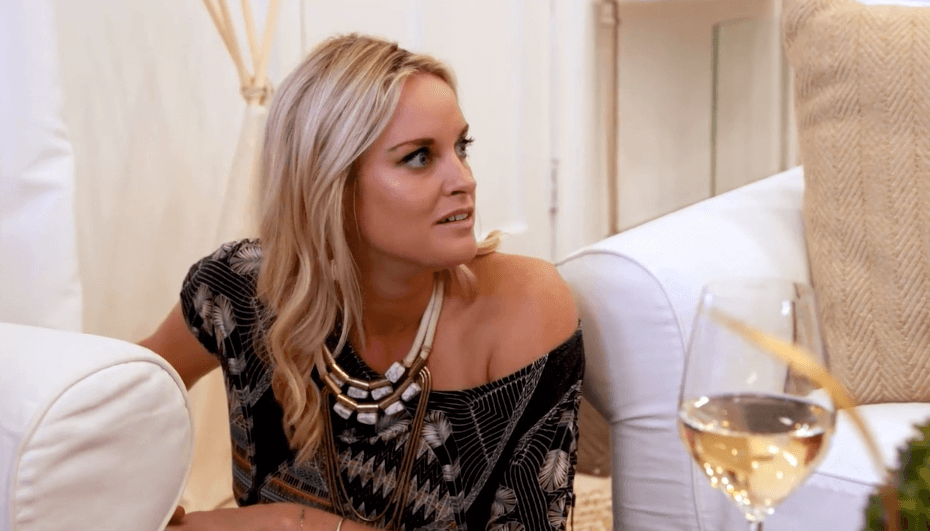 The budding girl club is giddy with nervous excitement, and back at T-Rav's, Ashley is nervous about her first interaction with the group. Thomas can't stop grinning, and stops short of rubbing his hands together — quipping that he can't wait for Kathryn to get a load of his new beauty.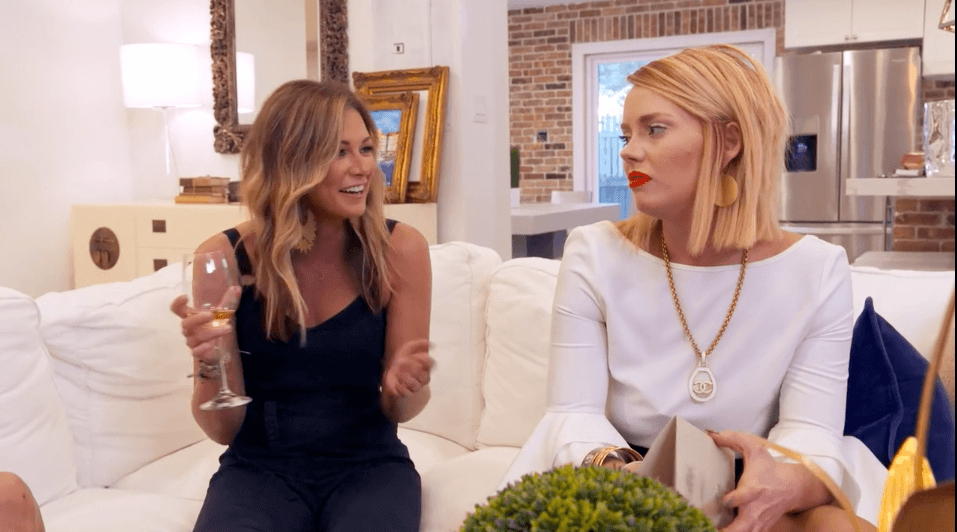 Back at Shep's, Craig has a culinary diva-fit over contaminated tongs. The ladies titter over mixing with their exes, and determine that Ashley is one thirsty newbie. Kathryn recruits the girls as official backup dancers, and they all chant ya-ya to bitchy female empowerment.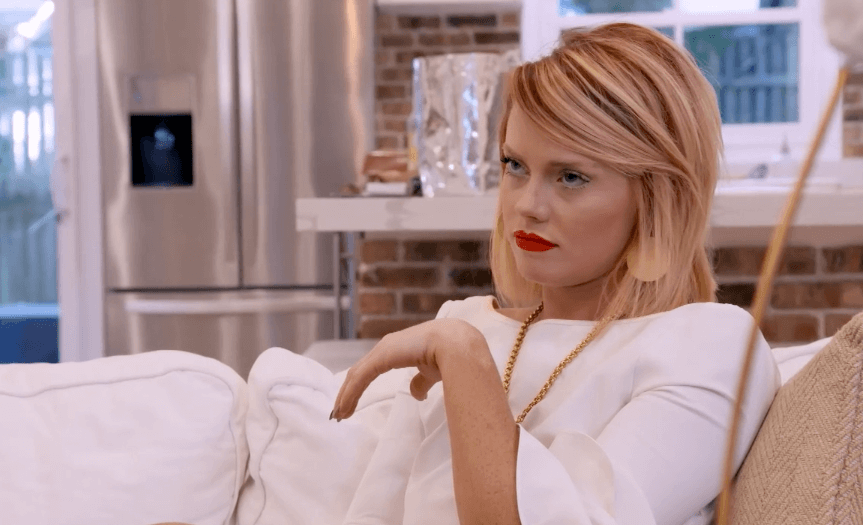 Bravo ends the episode with a rather odd slow-mo lead-in to next week — where fans will see all of the messy relationship dynamics collide.
Grab your sweet tea y'all — because it's fixin' to get real!
"Like" us on Facebook "Follow" us on Twitter and on Instagram
Becca is a Senior Editor for All About The Tea. She's a coastal girl who loves the outdoors, and writing about the sneaky and silly side of reality TV. Her bio is short, but her snark is endless. She loves writing for the sharpest posters in the world.