It's over! Amber Portwood announced that she's leaving Teen Mom OG after seven drama-packed seasons. 
The 26-year-old brawler announced her departure in an Instagram post on Thursday, "I'll be leaving#teenmomog sadly," she captioned a cast pic that showed her with Maci Bookout, Farrah Abraham and Catelynn Lowell.
After Amber's blowout fight at the season 7 reunion — where she attacked her co-star, Farrah — she's now claiming that, "The lack of respect is too much." 
In the first part of the reunion, Portwood went at Farrah regarding the status of their friendship.
"We used to be [friends] and then she decided to open up her crooked lips. She decided to do an interview saying something."
"About how it's good that [my daughter] Leah is with Gary [Shirley] and how my house probably smells like piss. You don't do that."
Then in part two of the reunion, which aired December 5, Portwood charged the stage, yelled and actually took a swing at her stunned co-star.
Farrah was the victim of Portwood's violent attack, and explained why she is no longer obligated to be around "criminal" behavior. 
"I didn't have to attend the rest of the reunion or specials [because of what I consider Amber's] criminal behavior," she actually said.
She continued: "MTV legal has said I no longer will ever have to work with or around Maci, Catelynn or Amber." 
Farrah dished that MTV hoped that her dad wouldn't press charges against Baier or the network even though he "has every right to."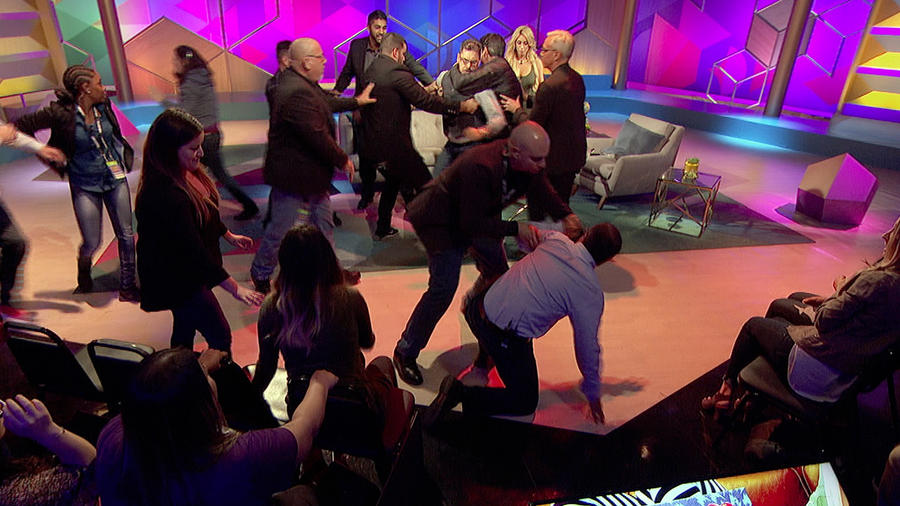 Clearly, Amber is bluffing and being naughty (and not nice) before Christmas because everyone knows the MTV spoiled brat would not give up fame and a steady paycheck.
Stay tuned for more developments. 
"Like" us on Facebook  "Follow" us on Twitter and on Instagram