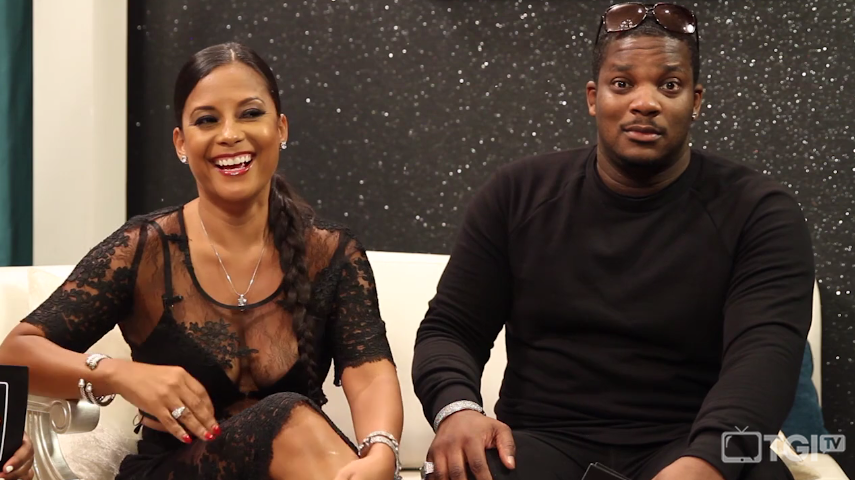 "Doth protest too much," is the best quote to describe Married to Medicine's controversial cast member, Lisa Nicole Cloud, right now. 
The reality star has been running around like a chicken without a head addressing her husband's rumored gay affair. Now she's dragged her soapbox over to Kandi Burruss of The Real Housewives of Atlanta.
Kandi is the host of, Kandi Koated Nights, a risqué adult talk show geared towards sex talk.
Lisa Nicole appeared as a guest on Kandi's show this week and talked about what else?….Her husband's rumored affair and the doctor's wife took shots at his alleged mistress, Damen Wayne. Lisa even got as low as saying, Damen needed an ass whooping. Watch the video below.
Then read our EXCLUSIVE interviews with Dr. Darren's rumored mistress, Damen Wayne and Lisa Nicole's former assistant, Marveale Williams, after the video.
READ: Exclusive Interview: Married to Medicine's Dr. Darren Naugles Alleged Gay Boyfriend Dishes on the Affair and Lisa Nicole Cloud
READ: EXCLUSIVE: Lisa Nicole Cloud's Former Assistant Spills The Tea About Her Manipulative, Scheming Ways and Dr. Darren Naugles Gay Affair
"Like" us on Facebook  "Follow" us on Twitter and on Instagram